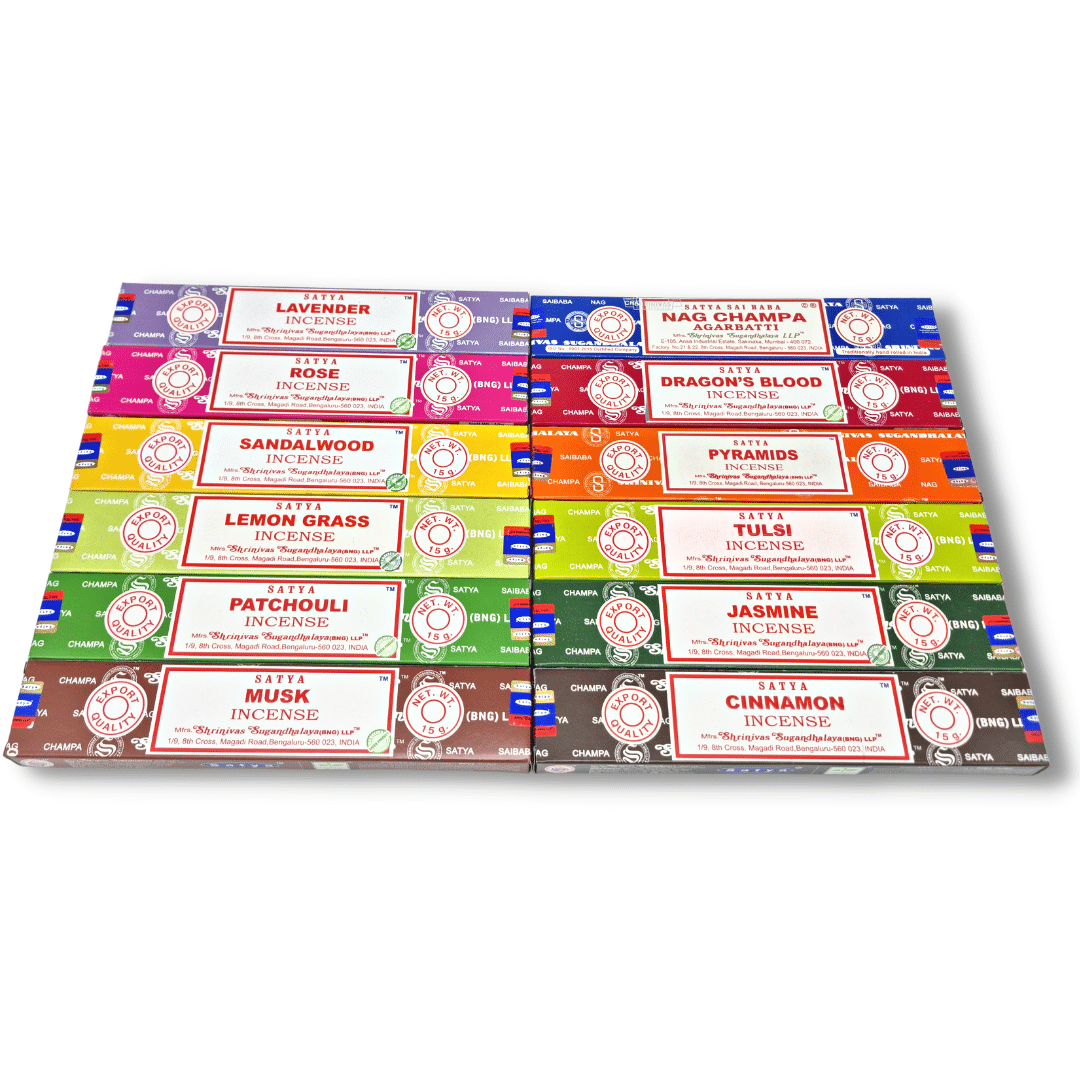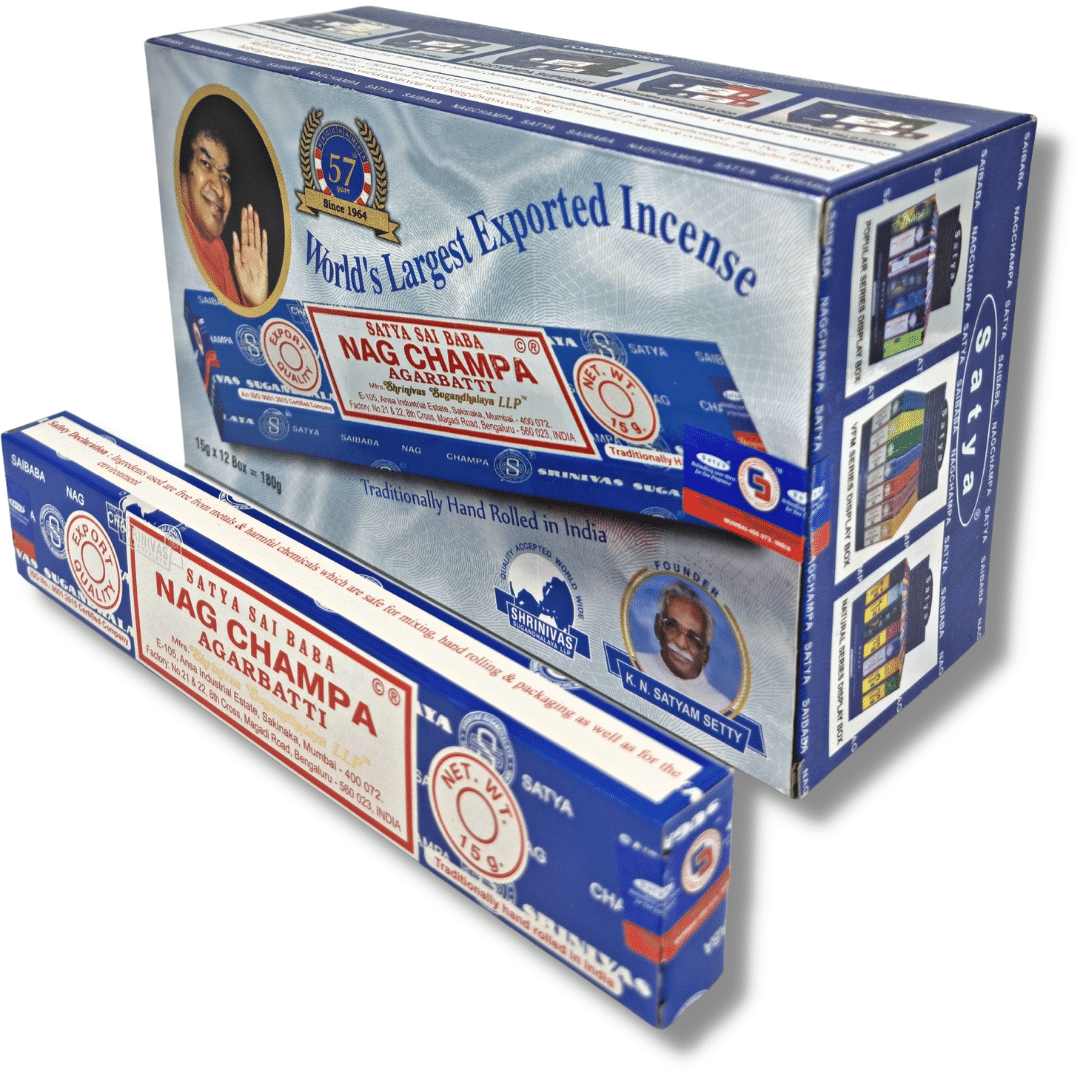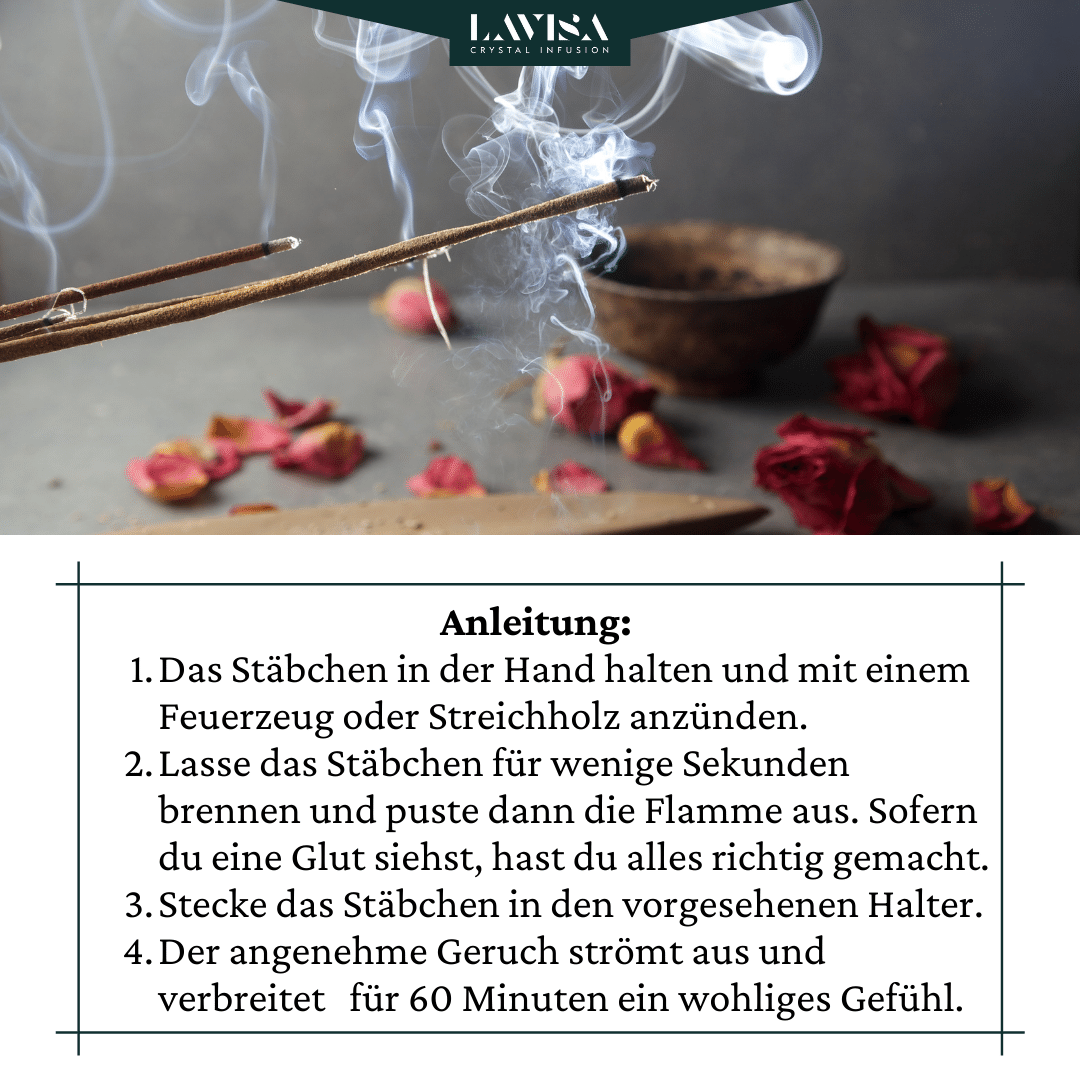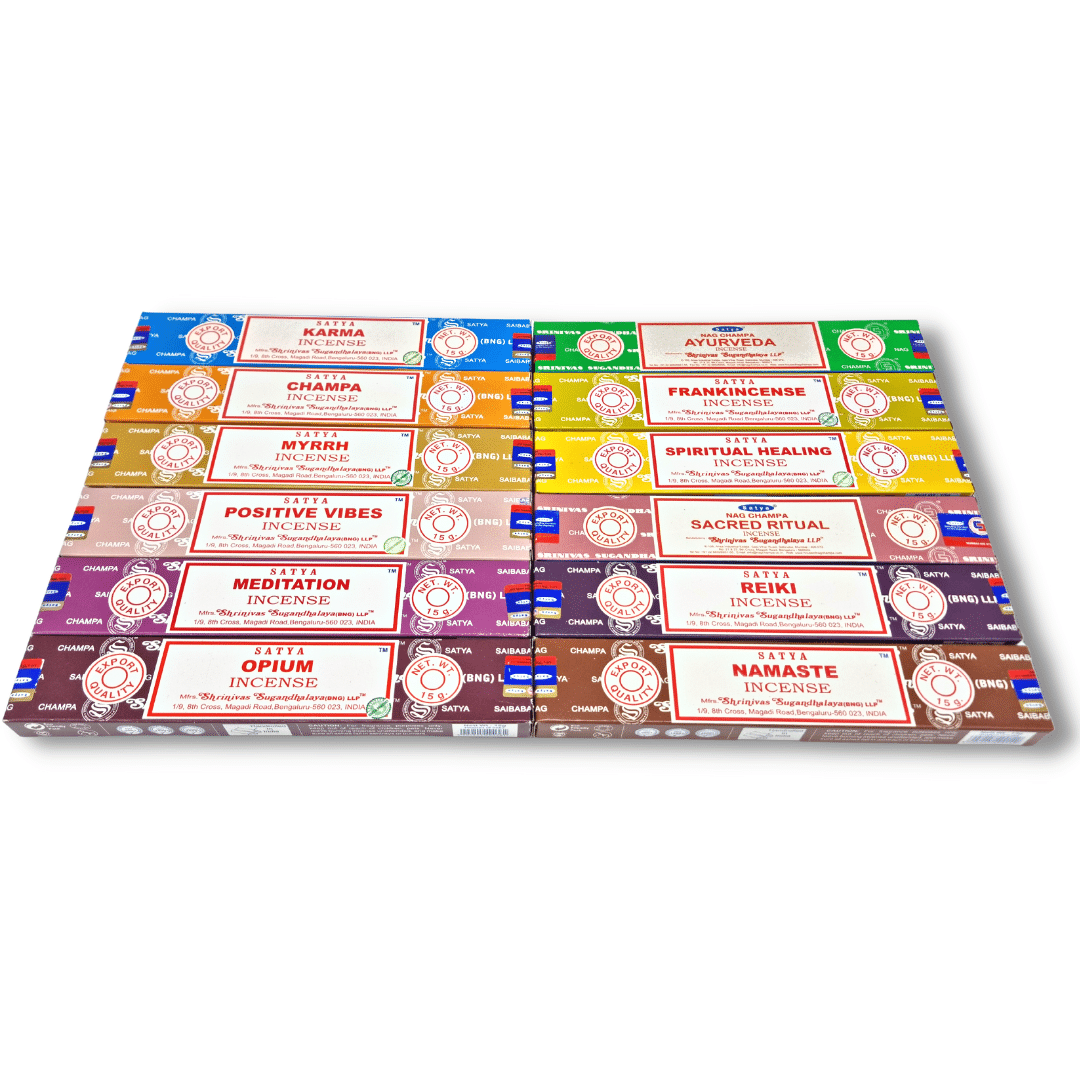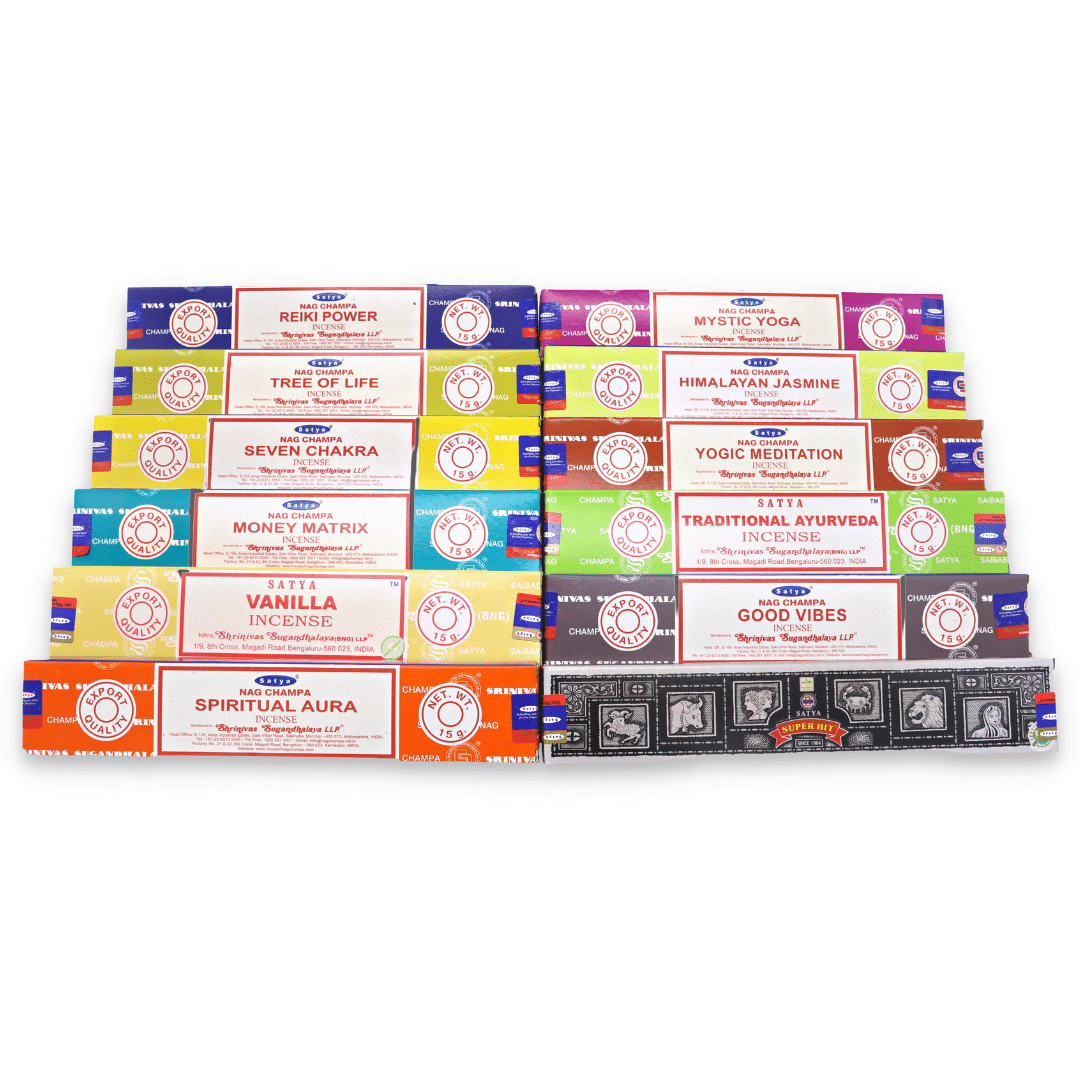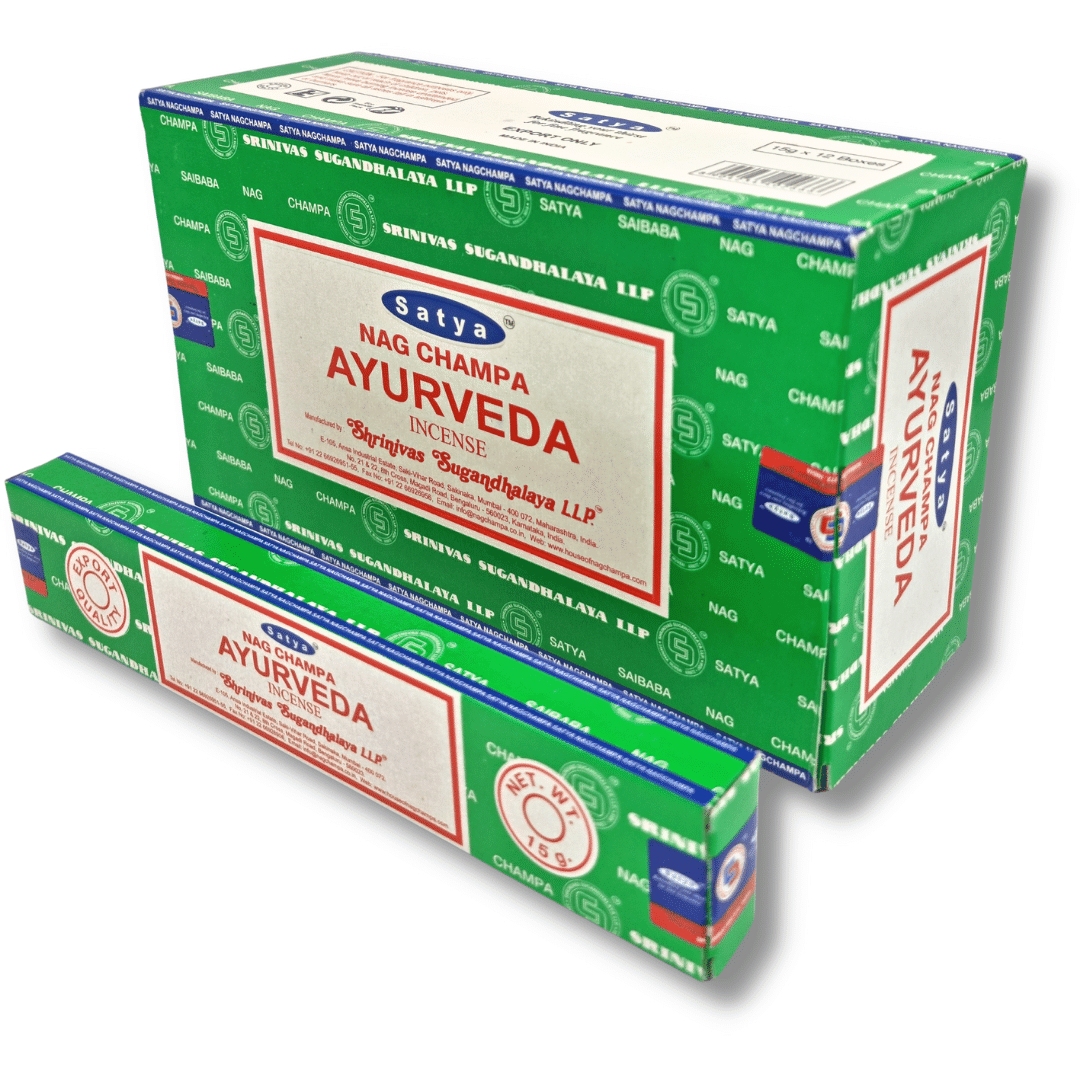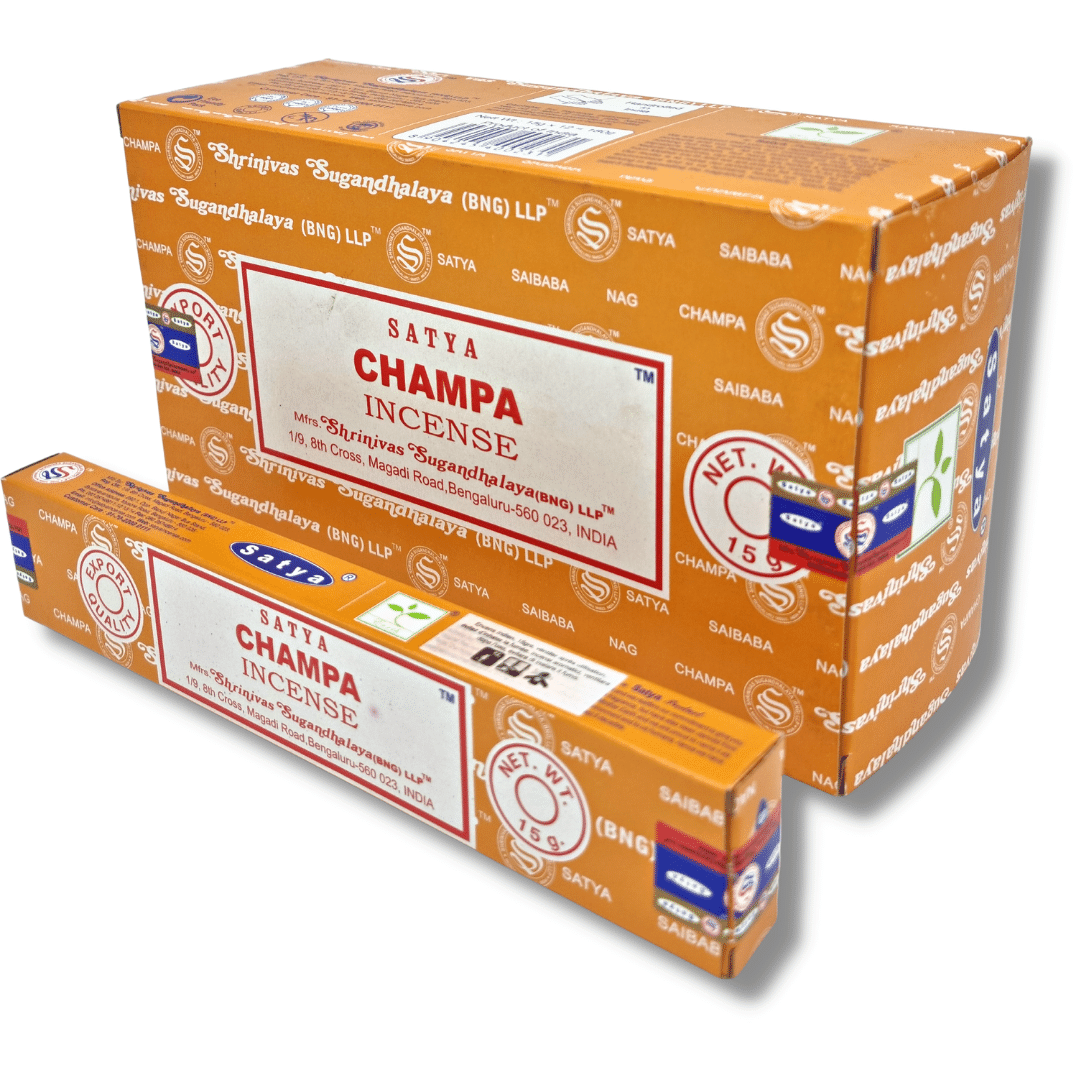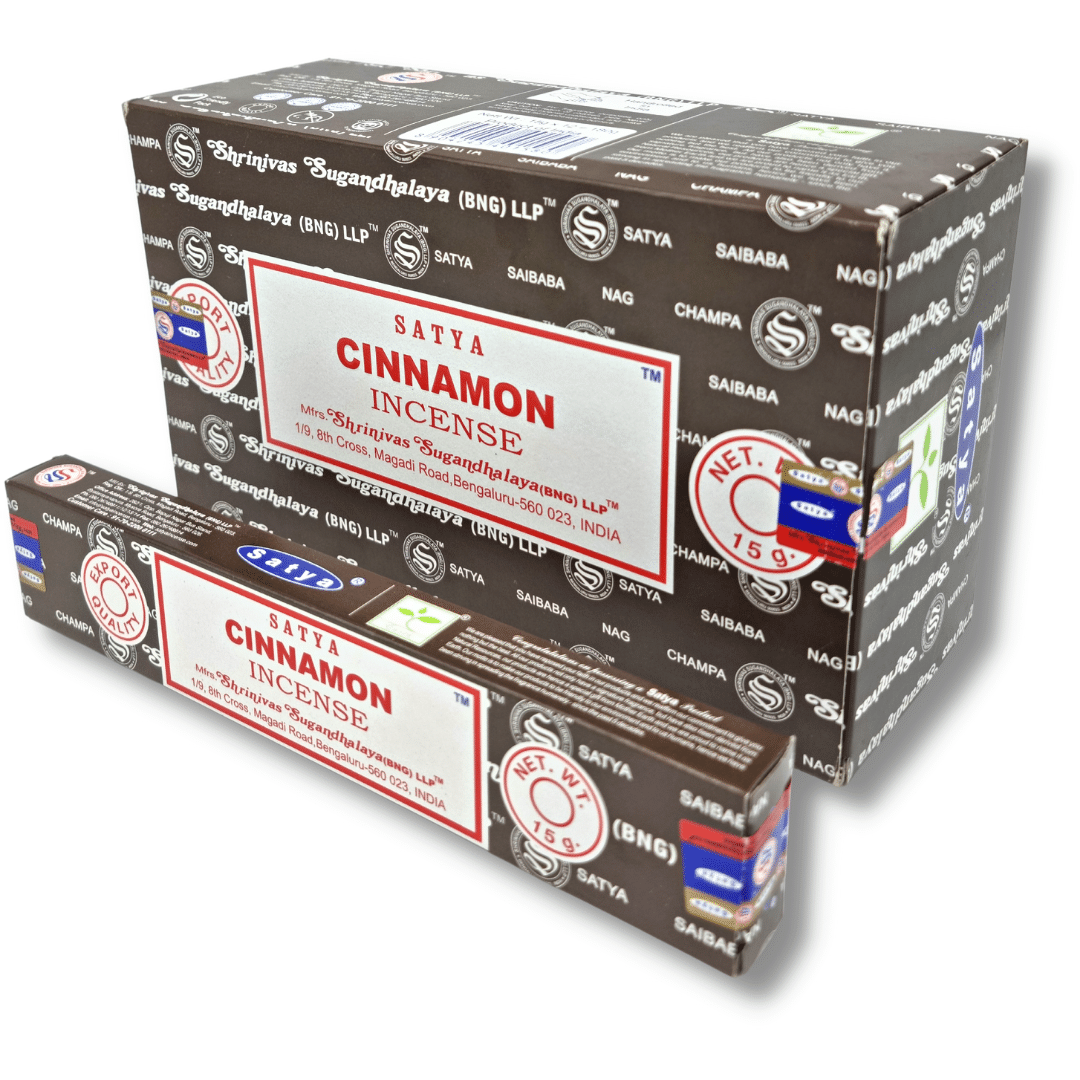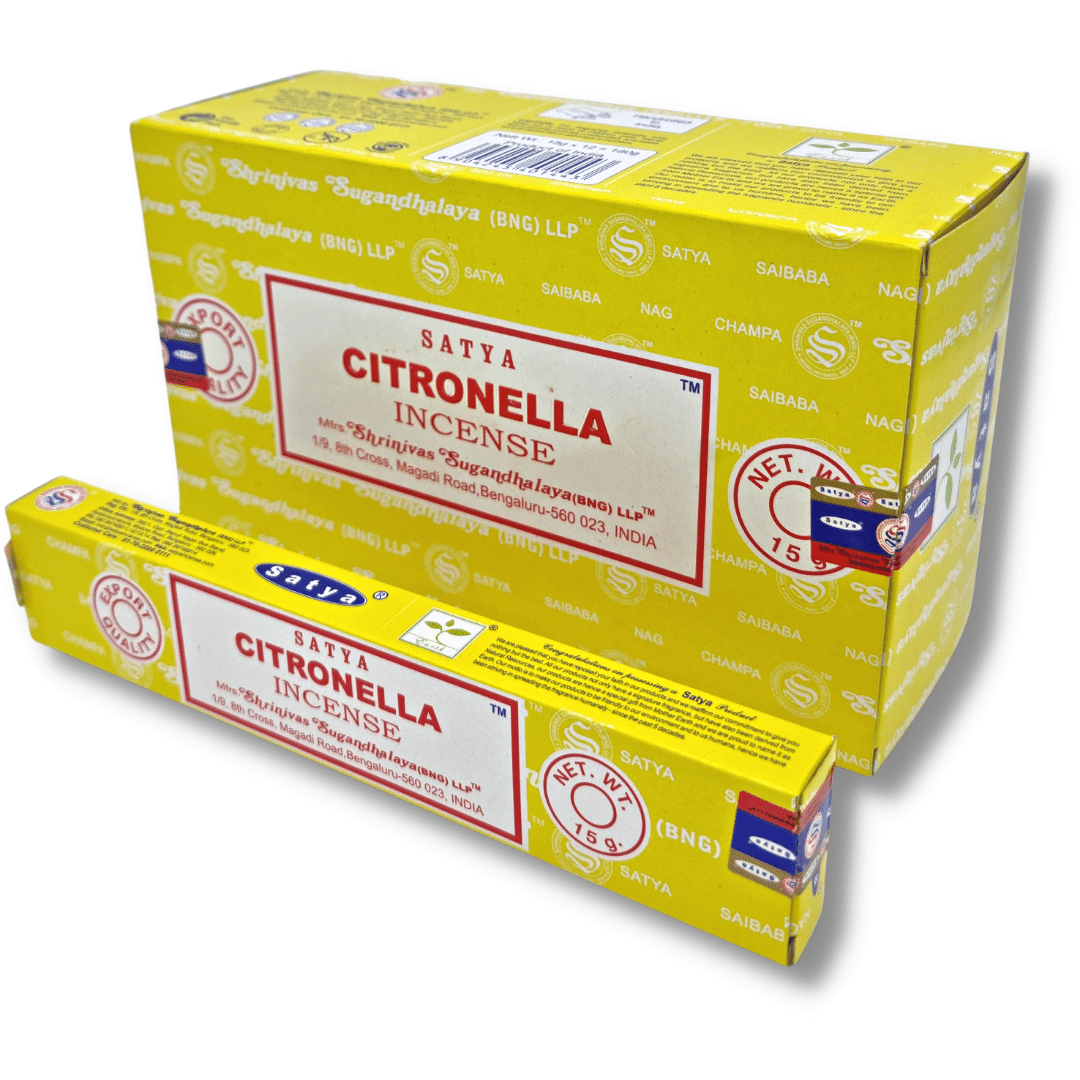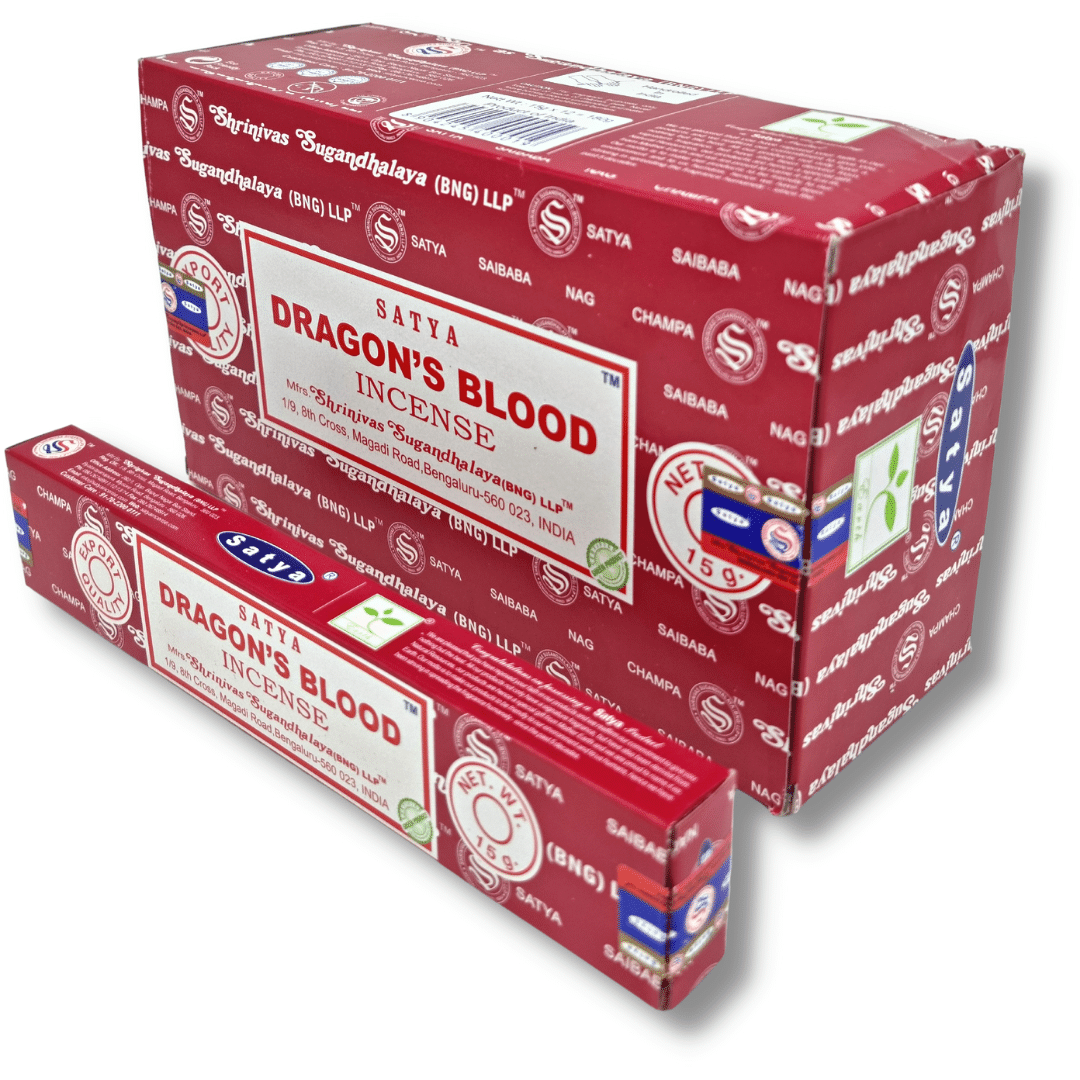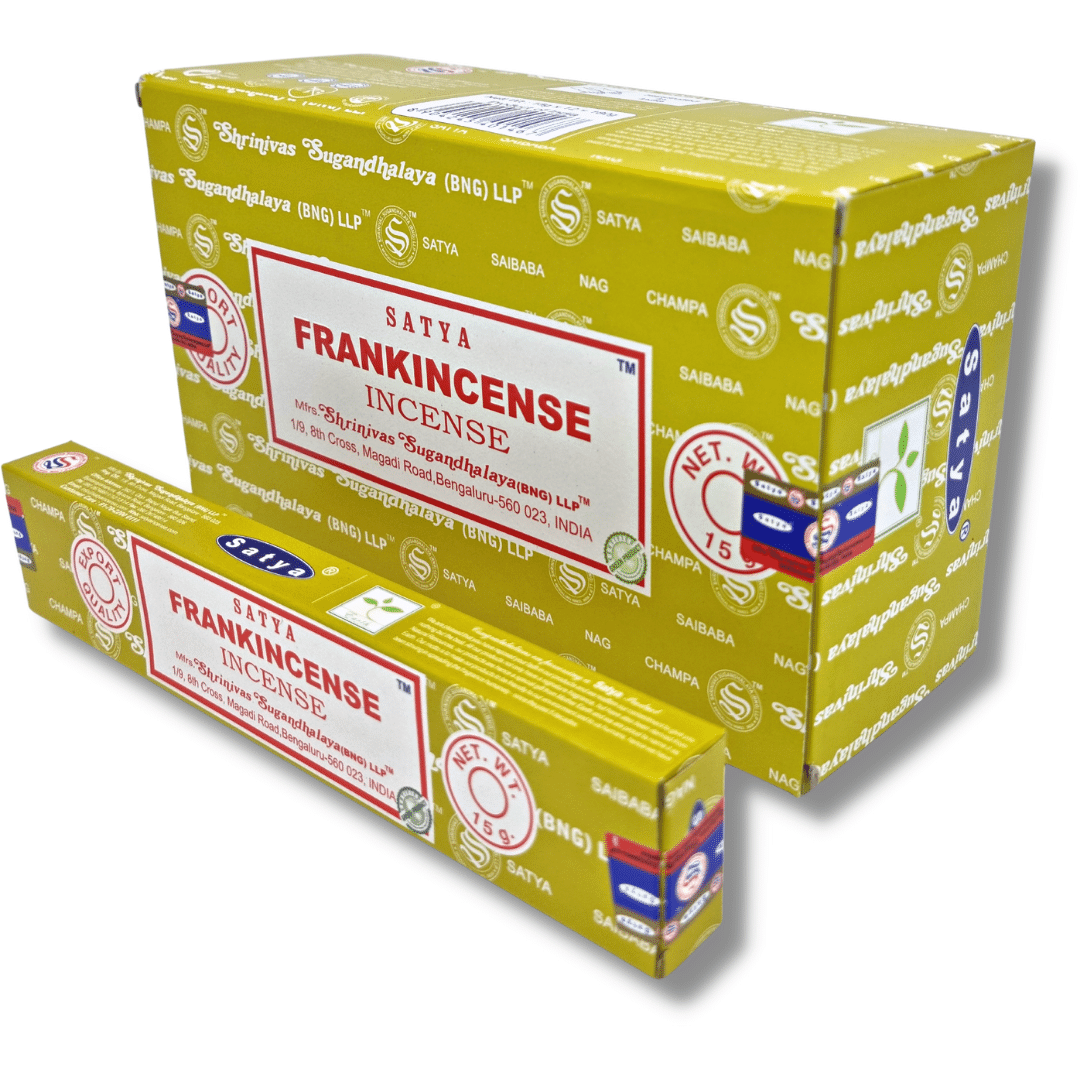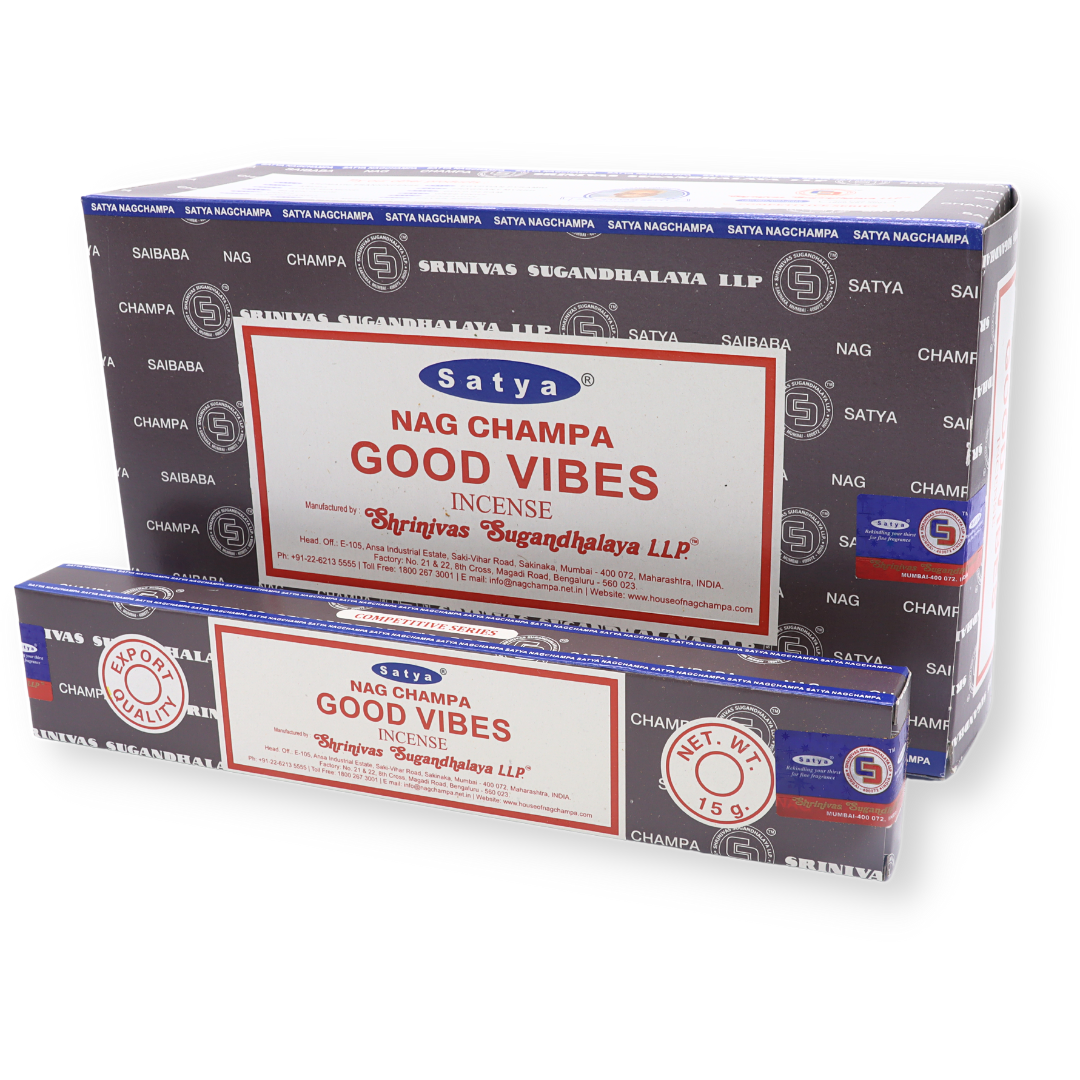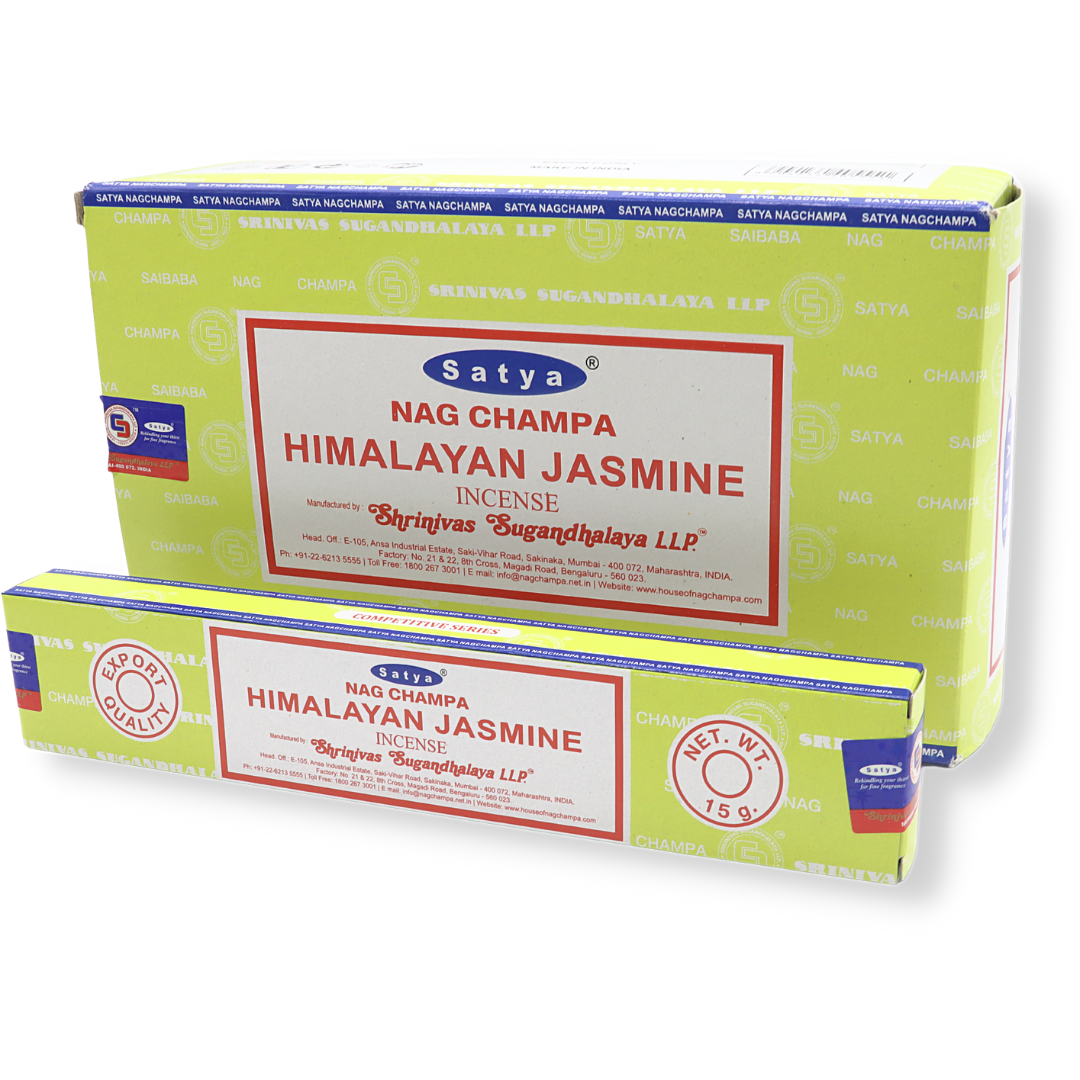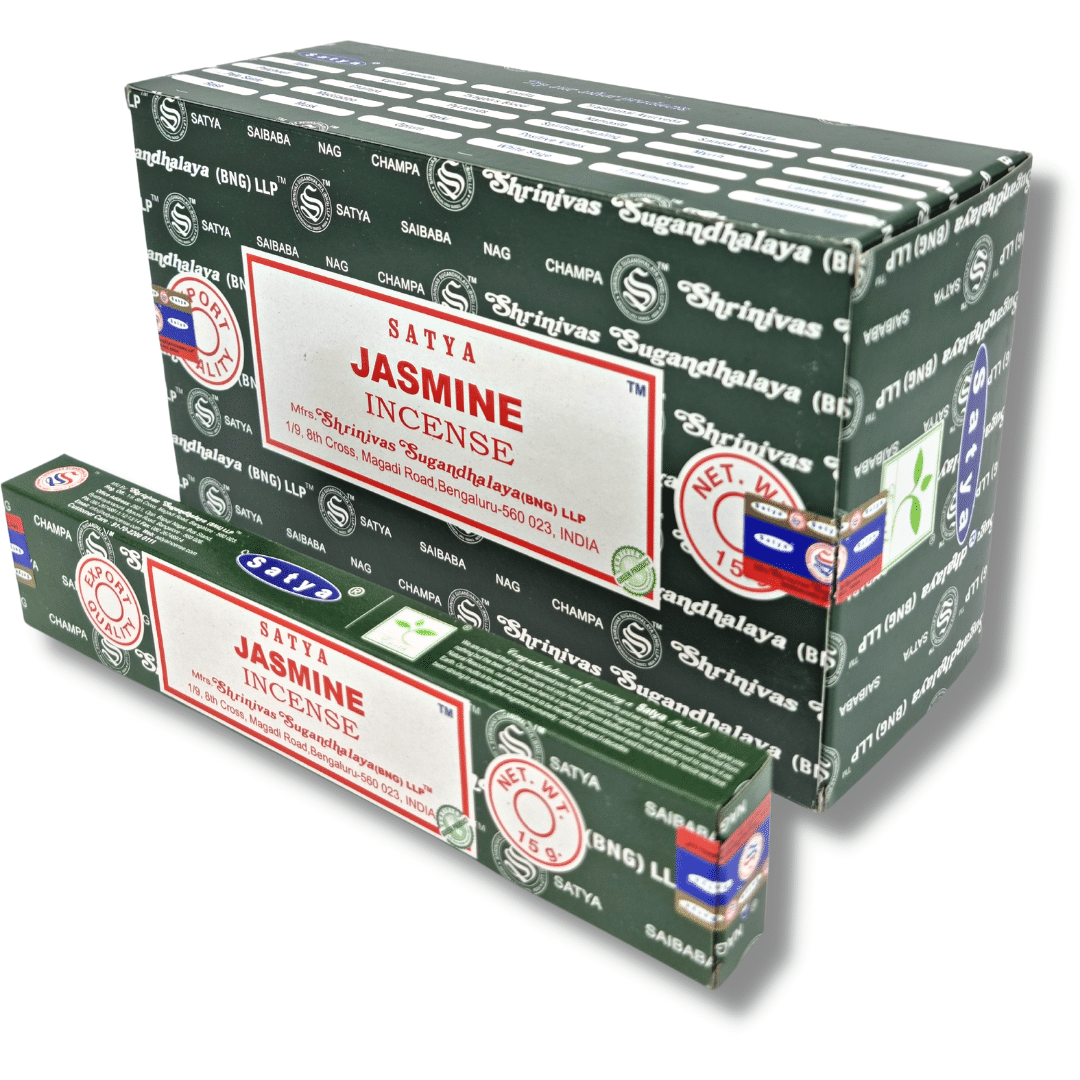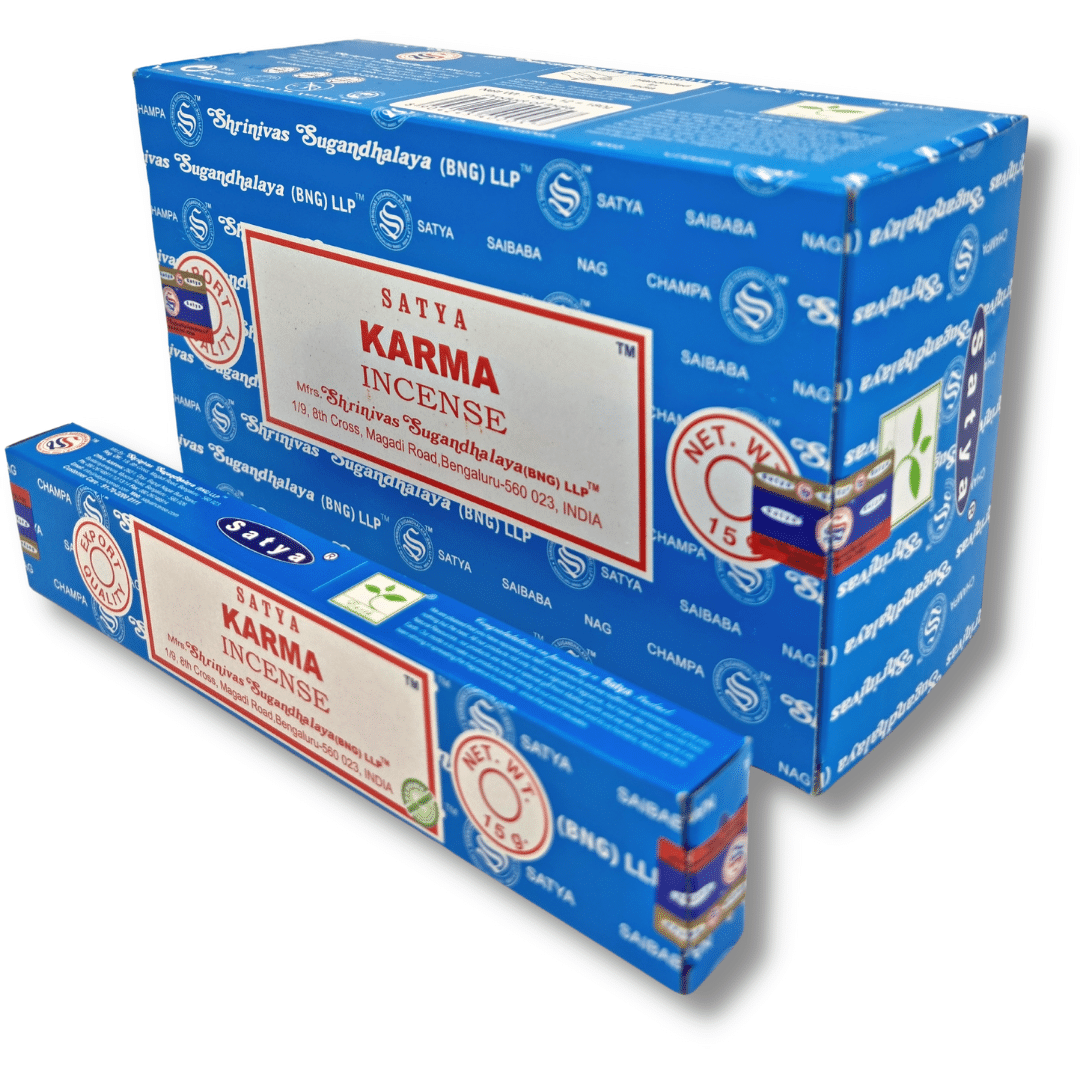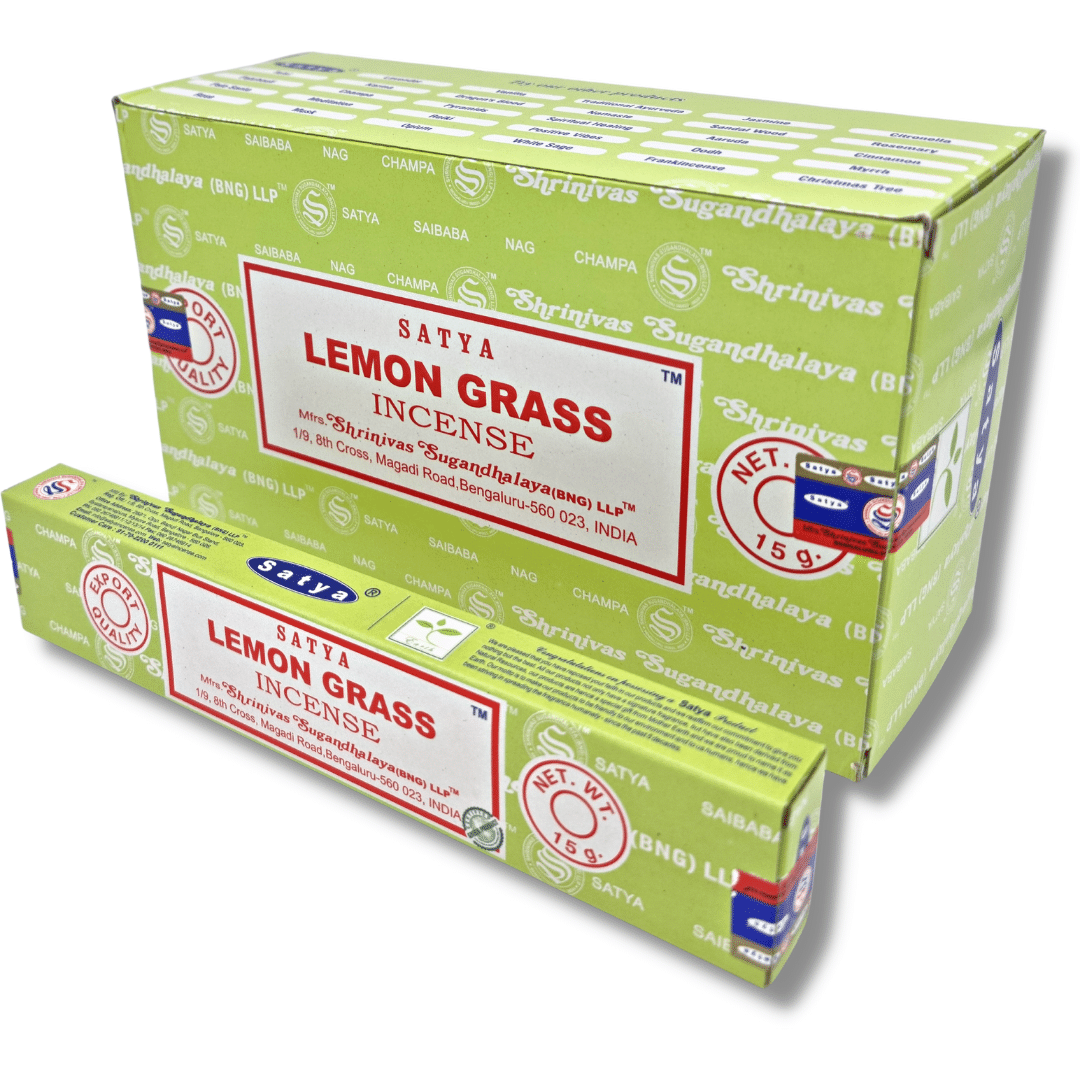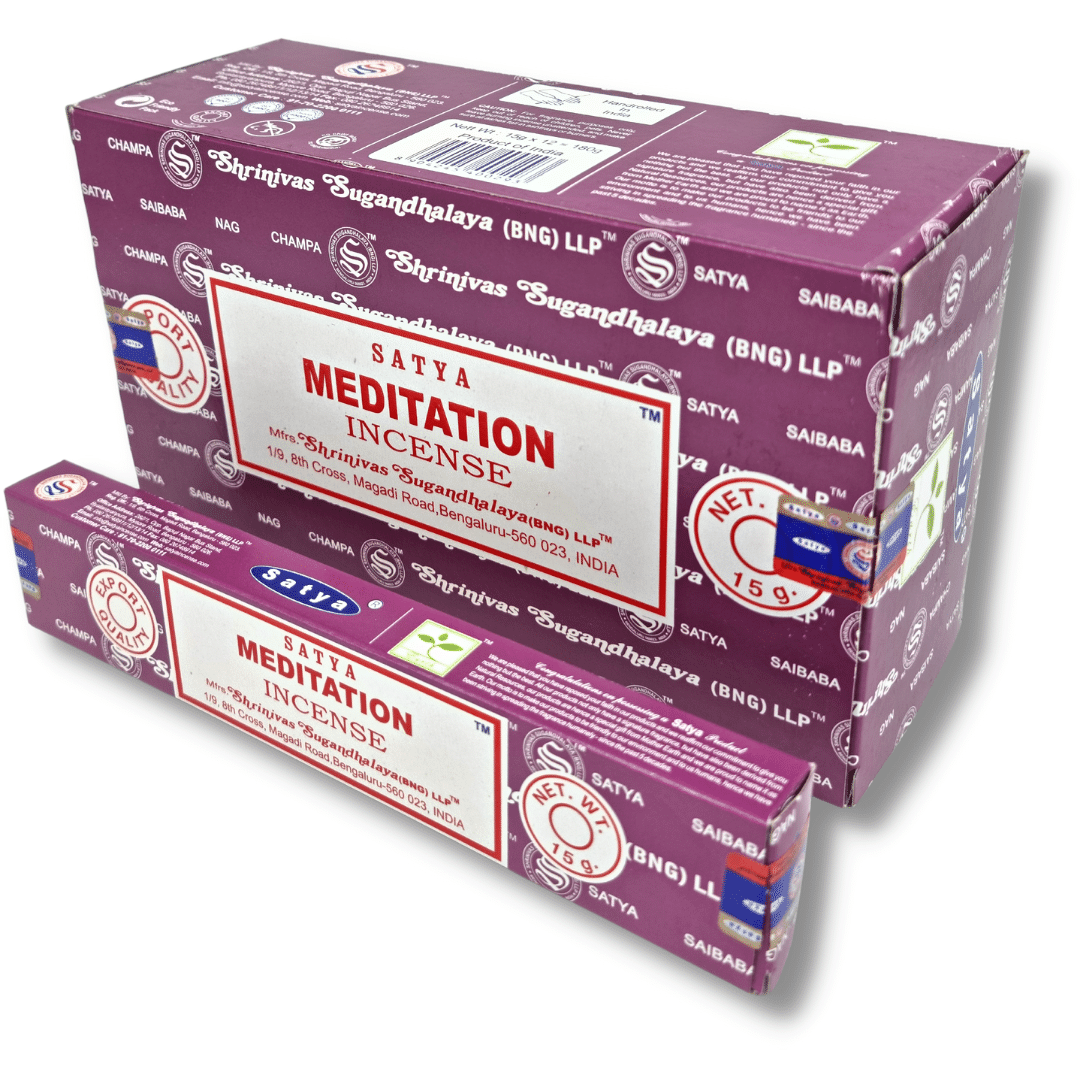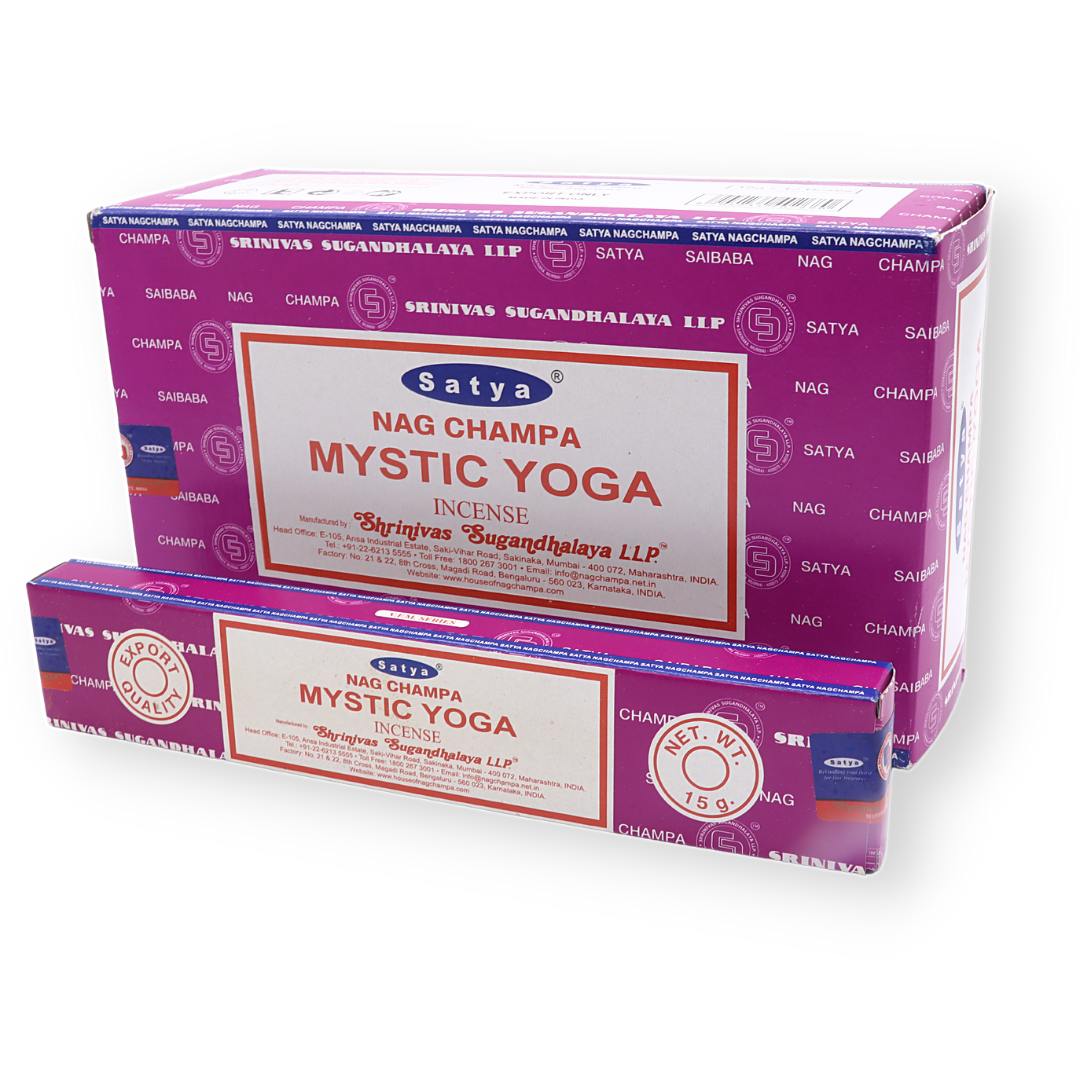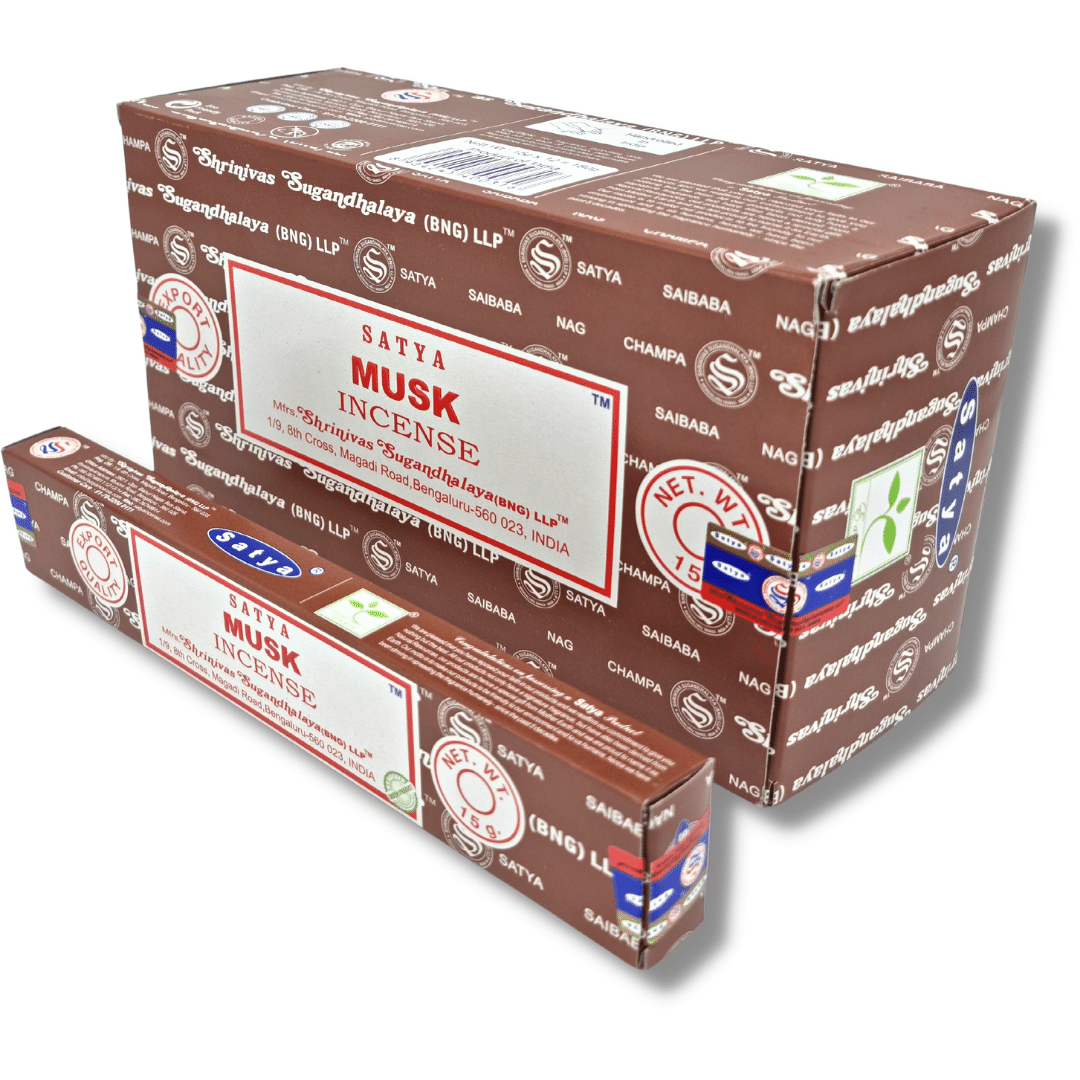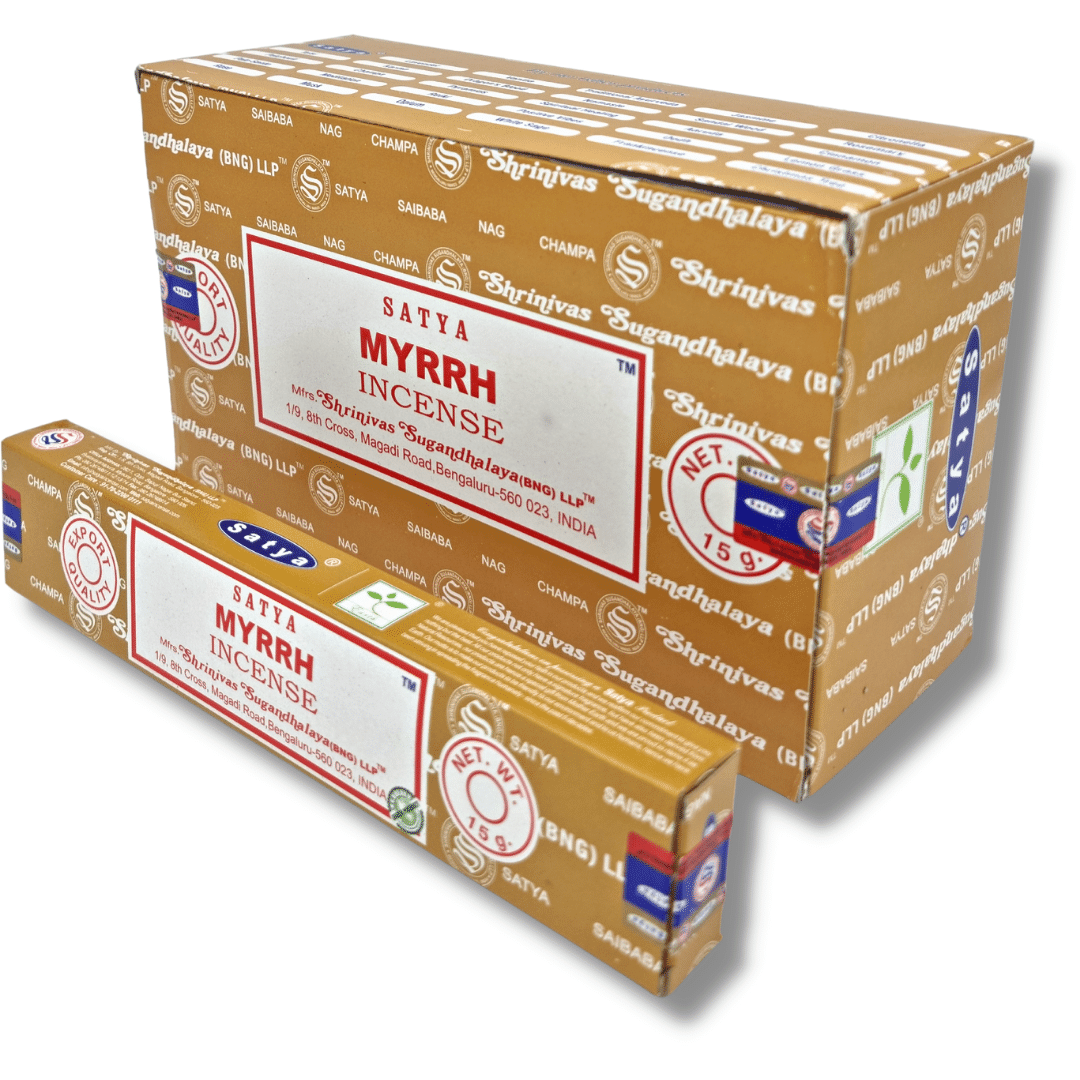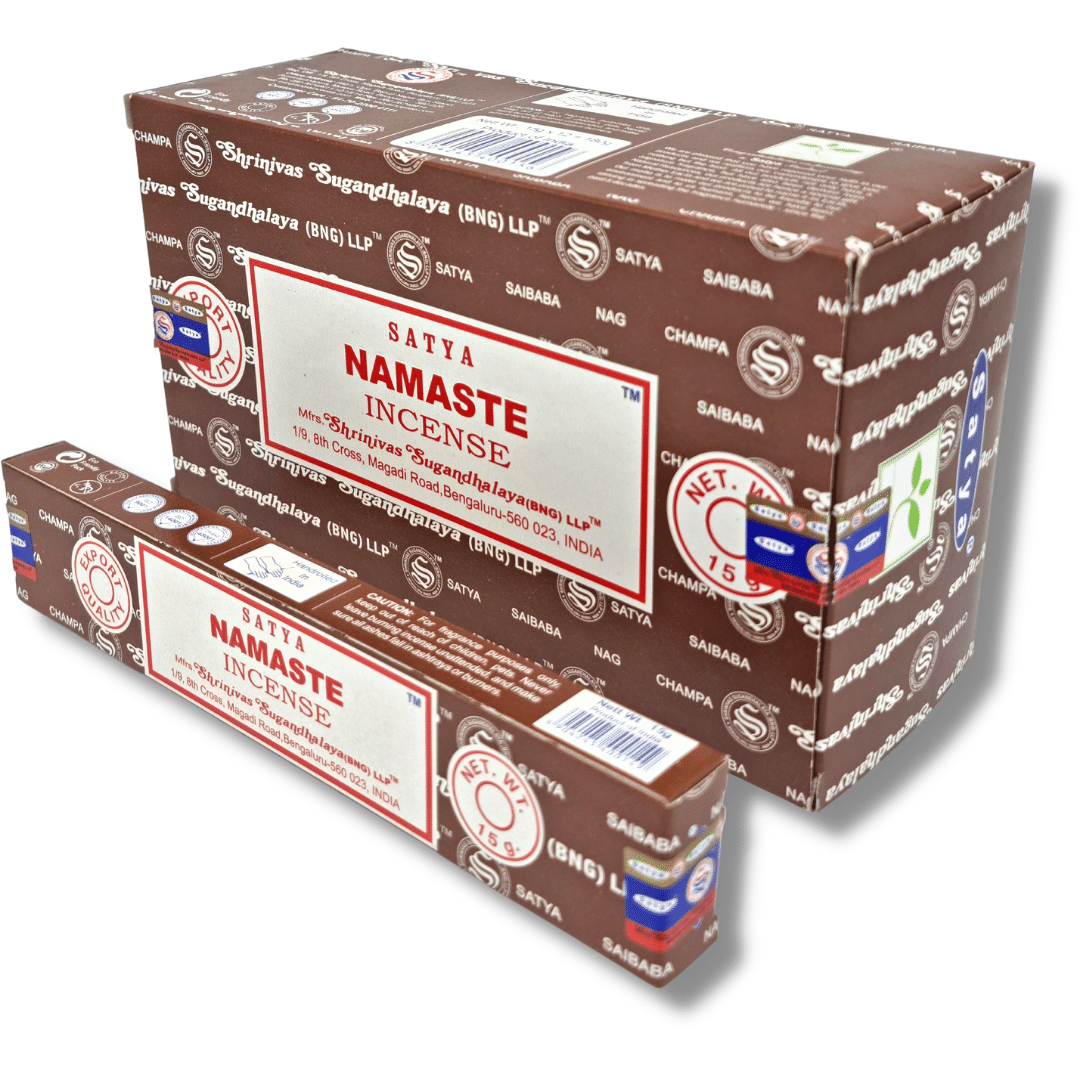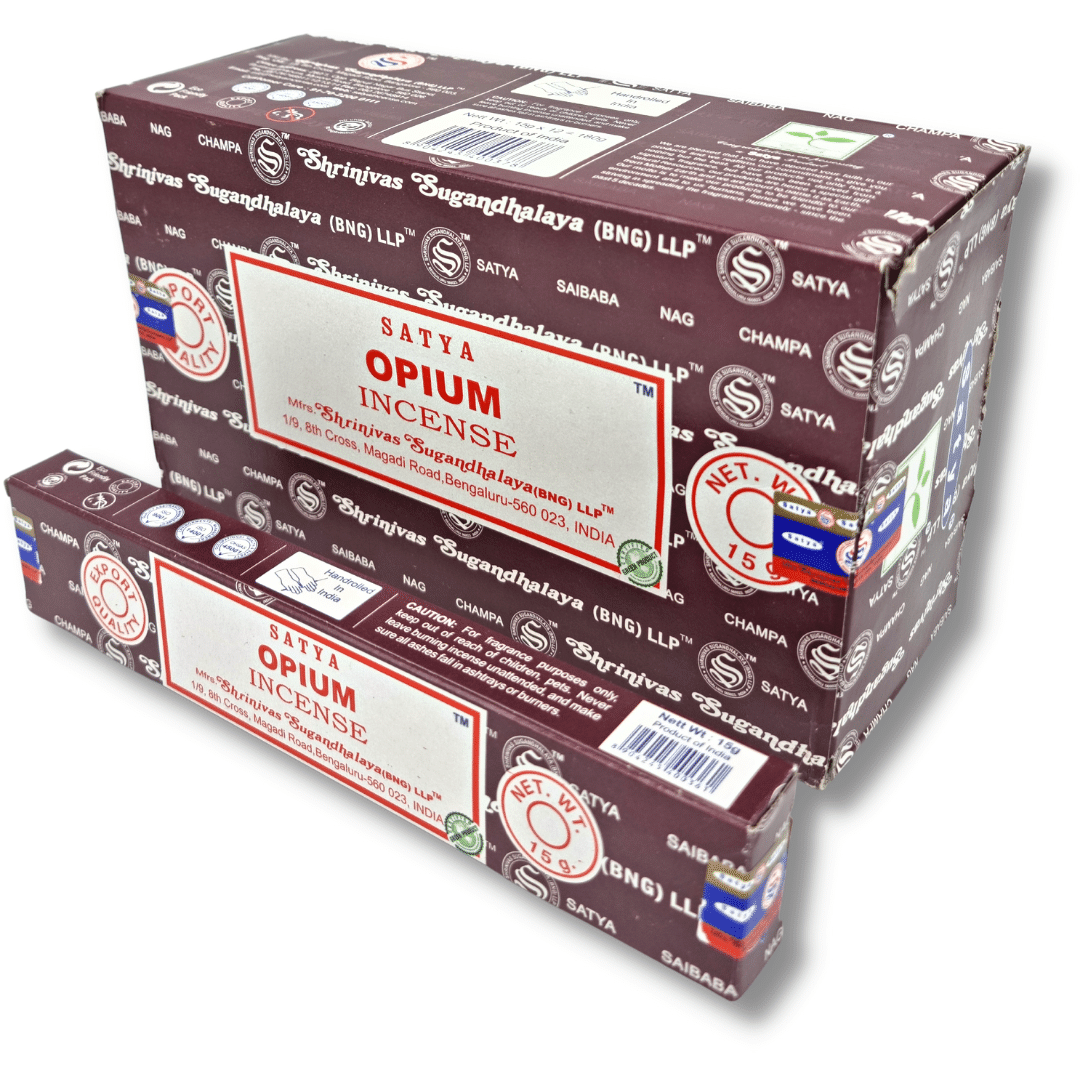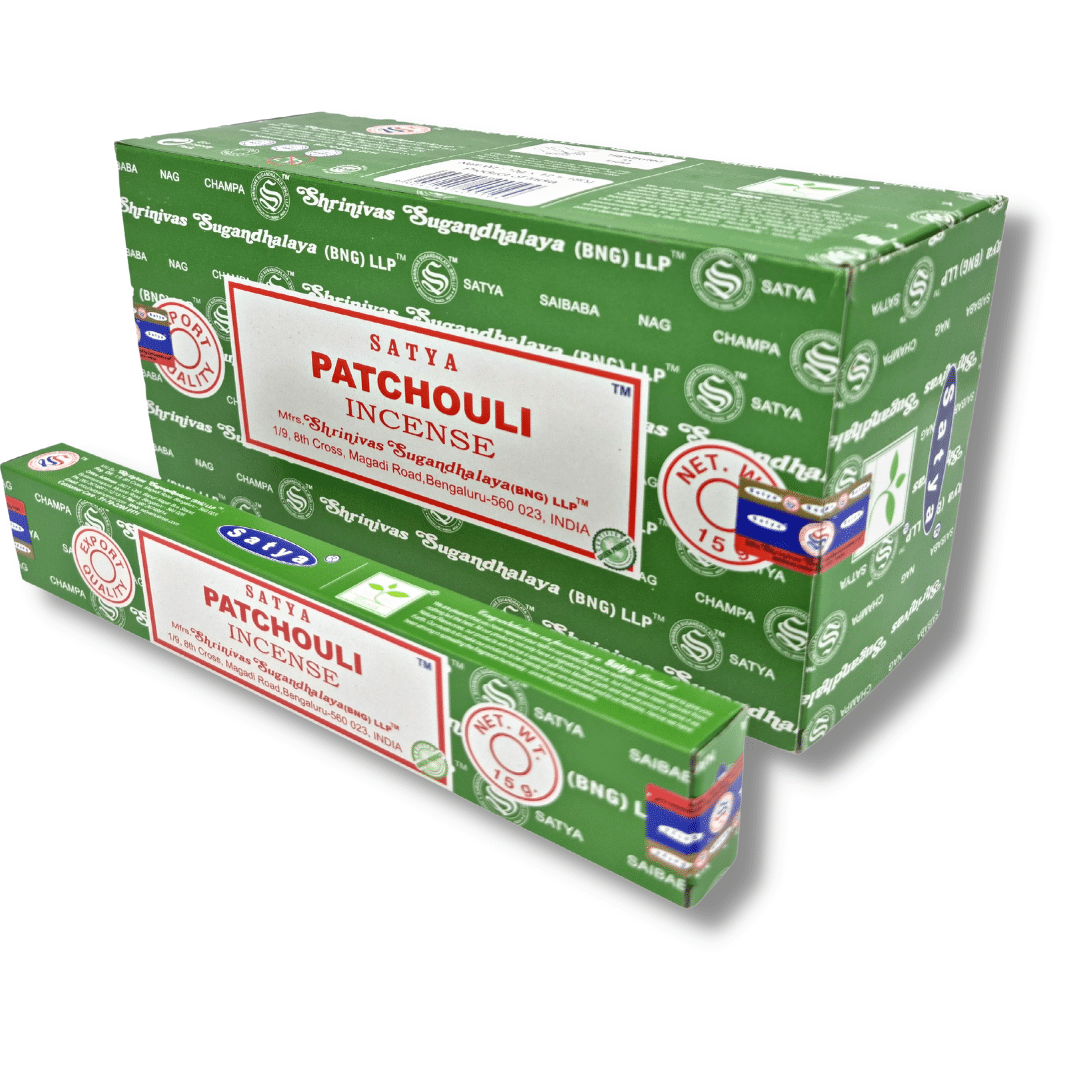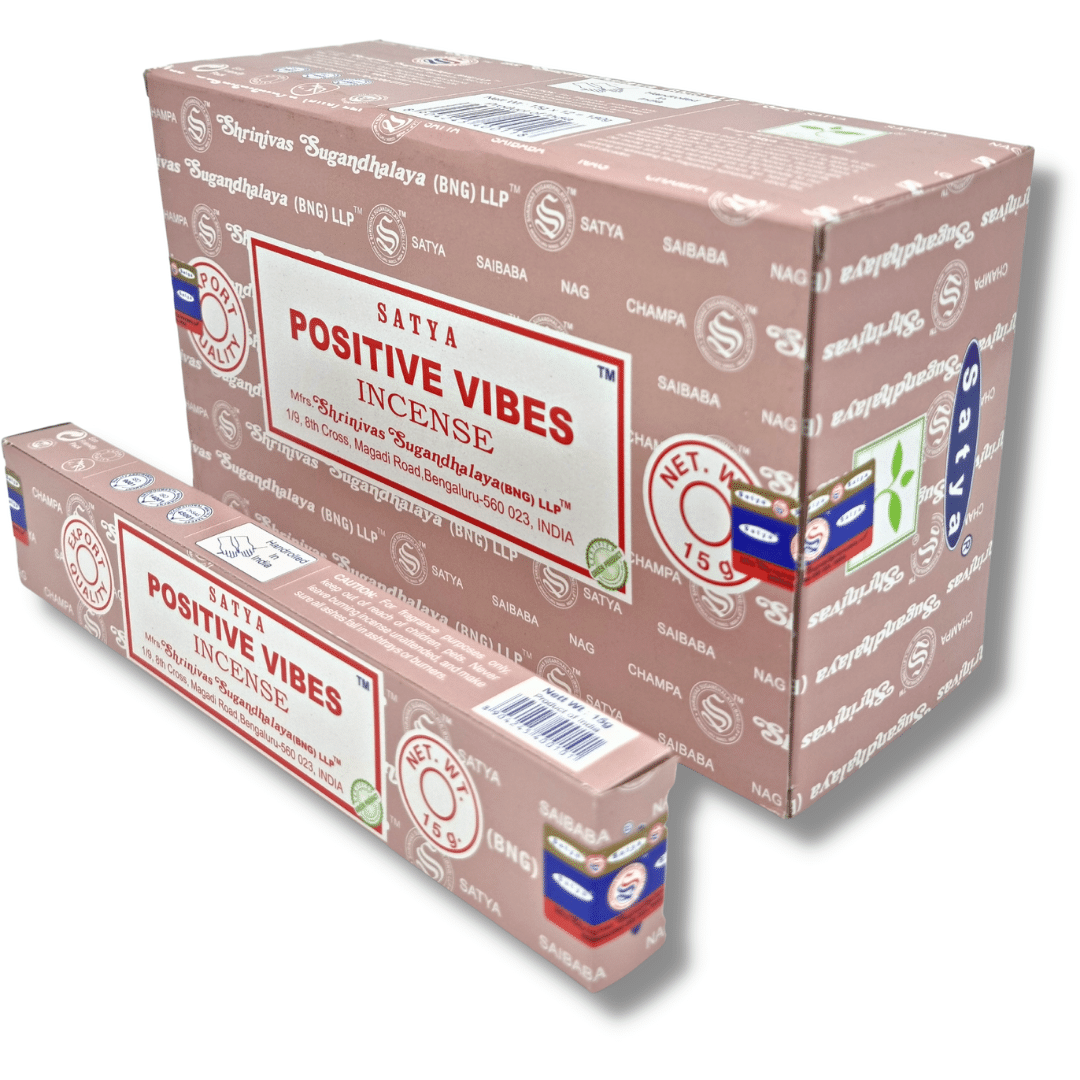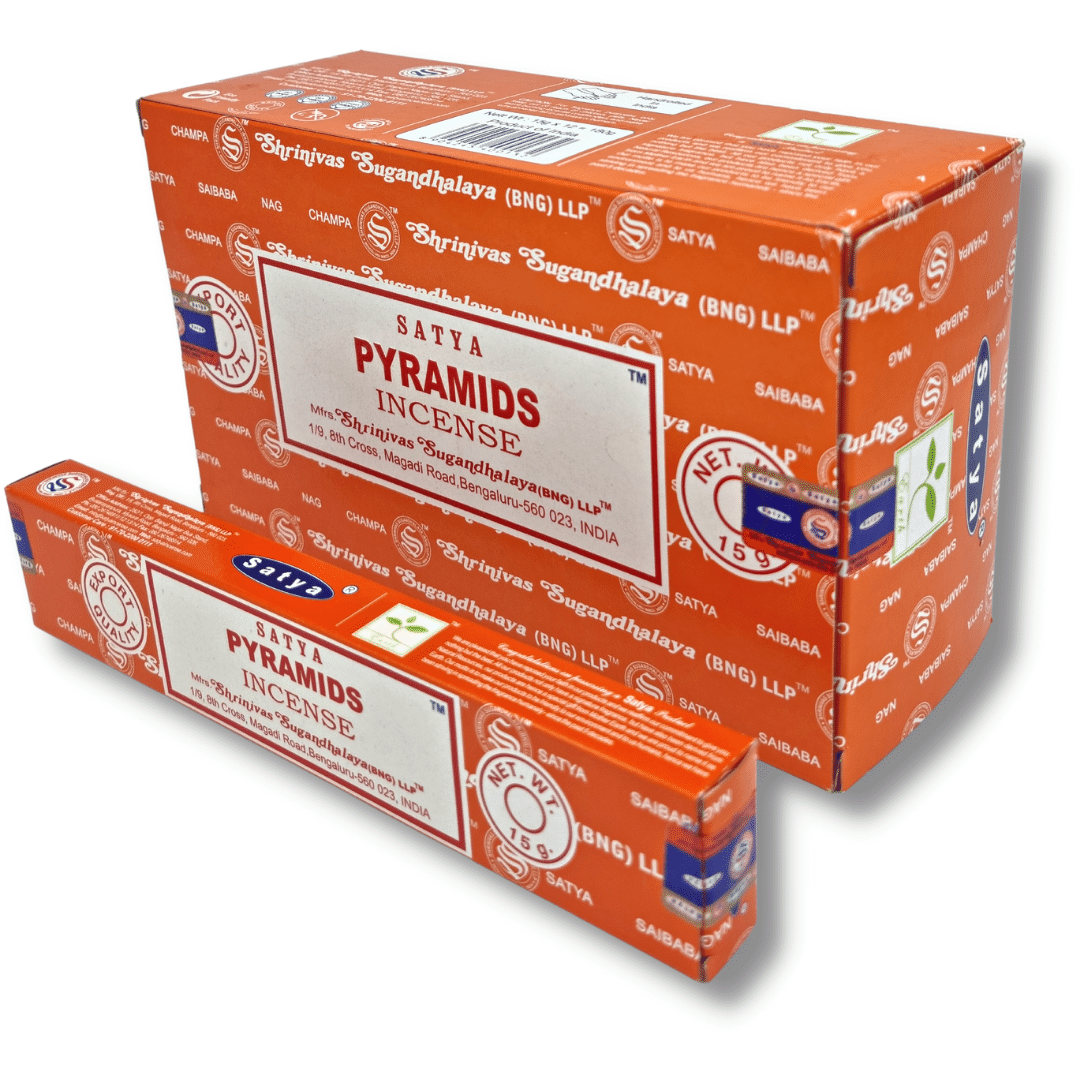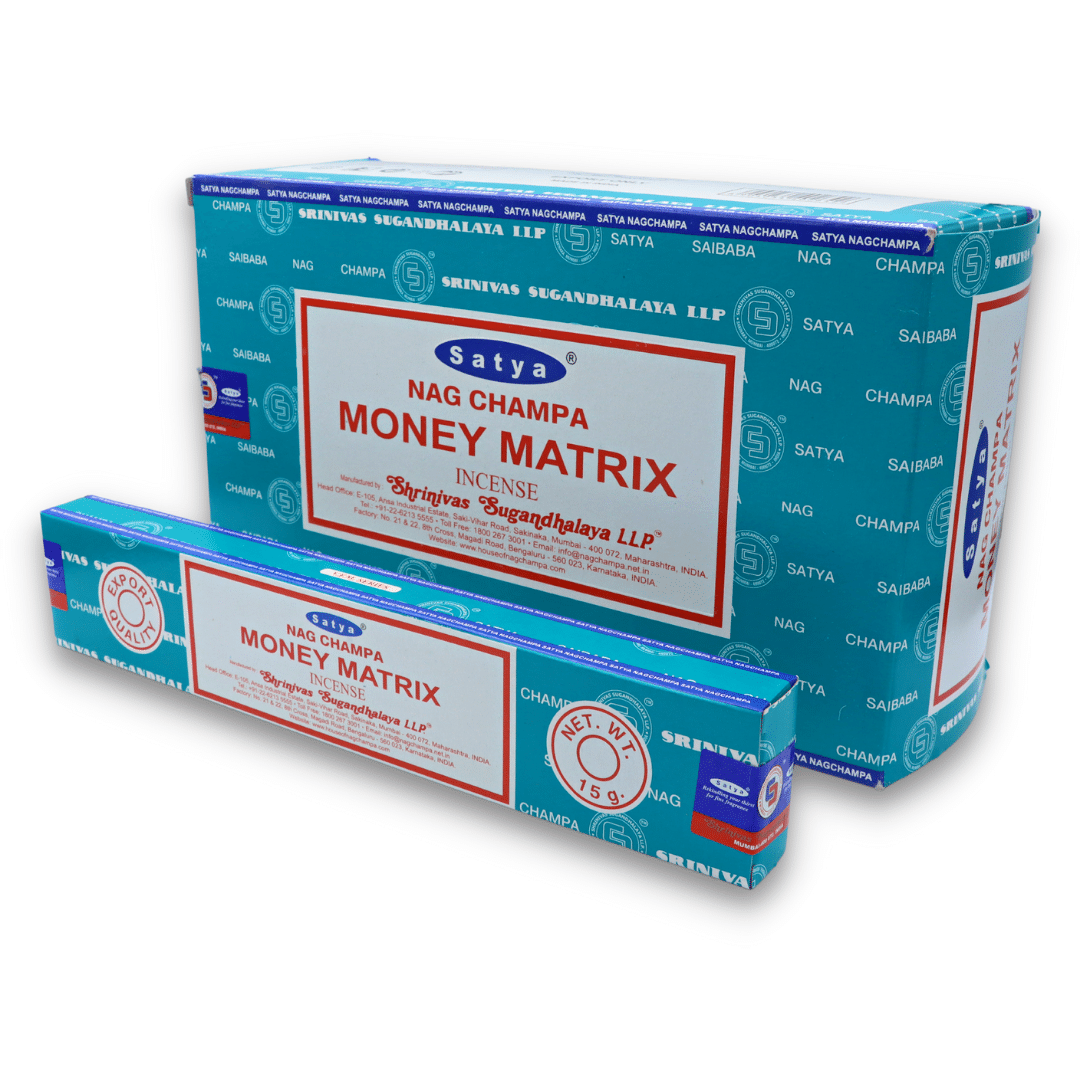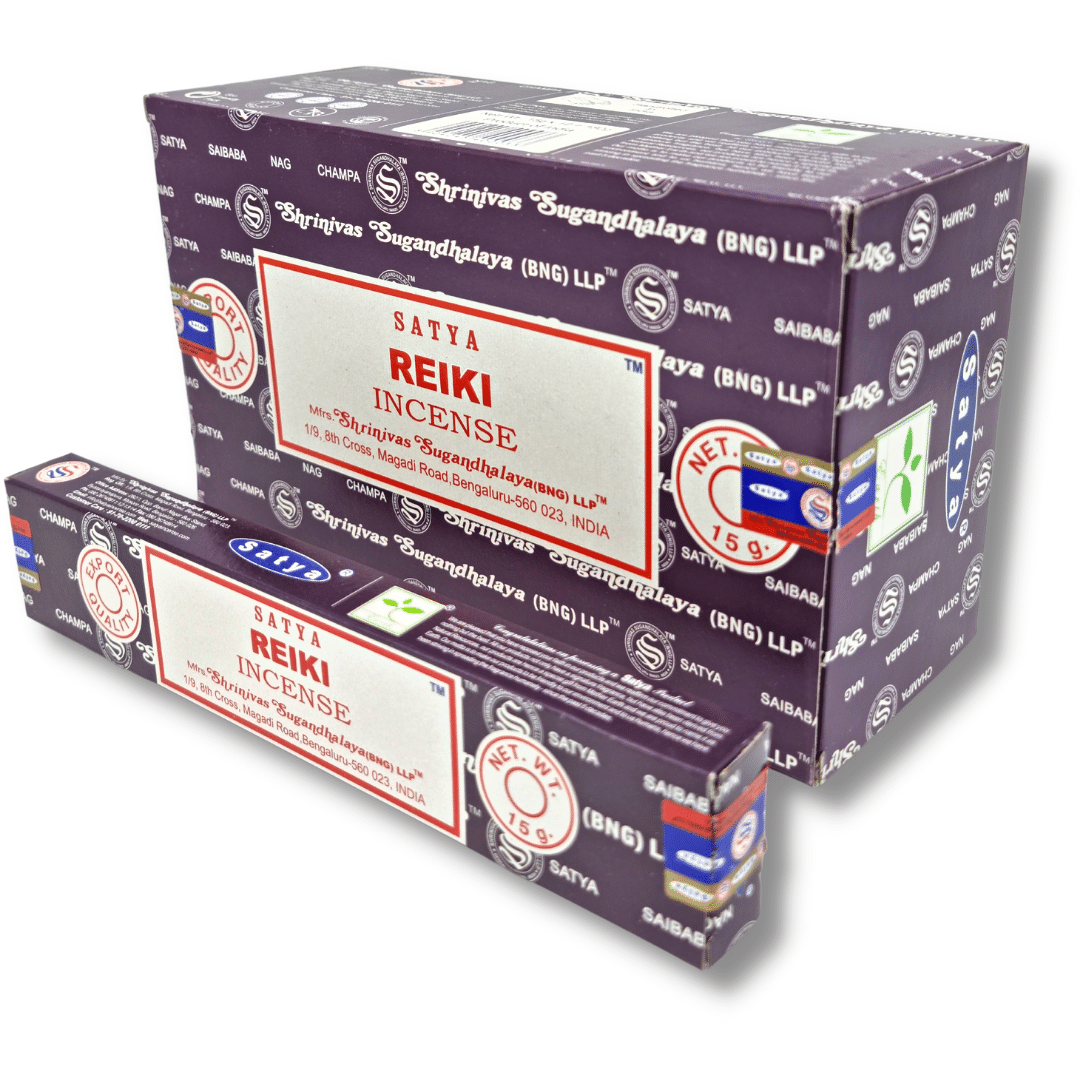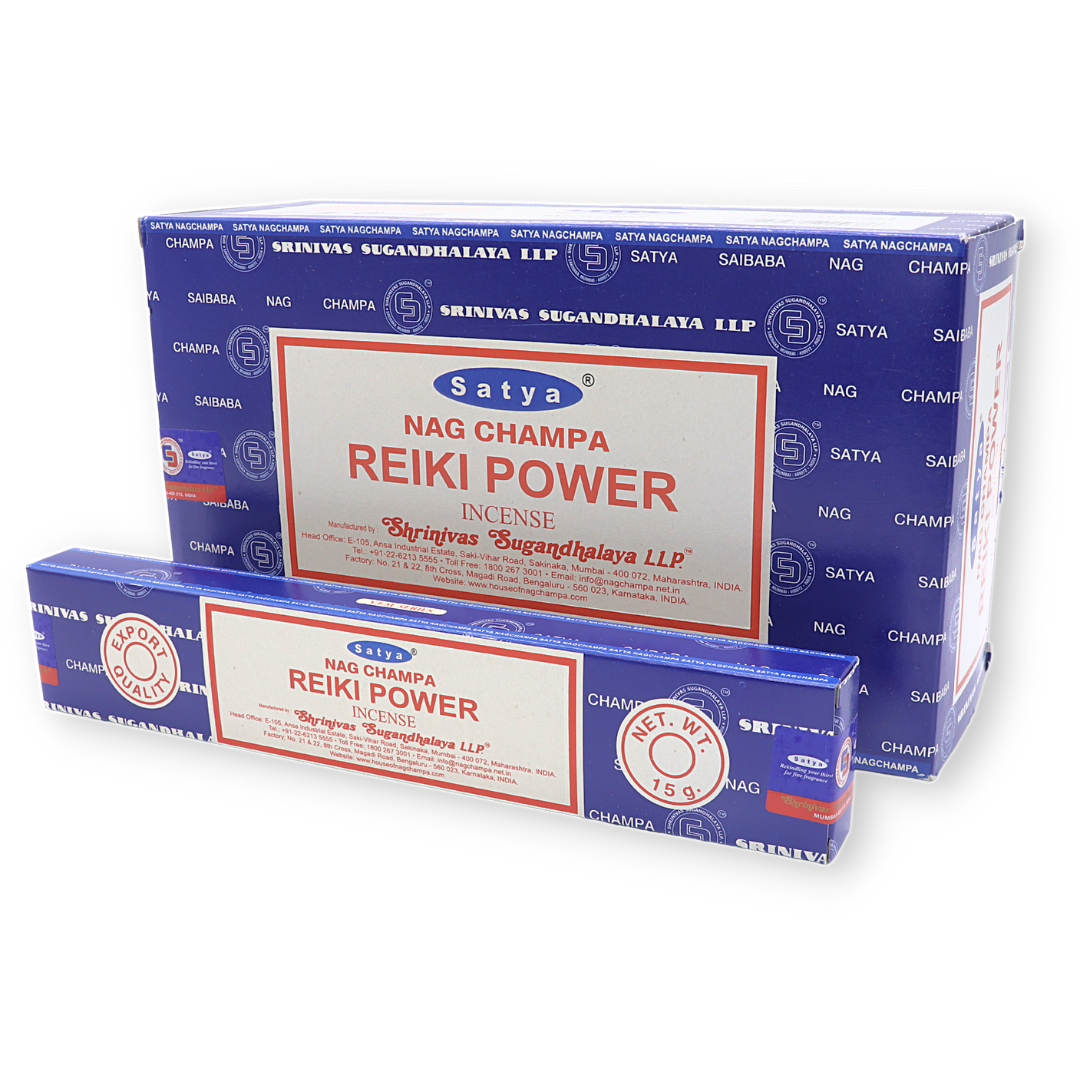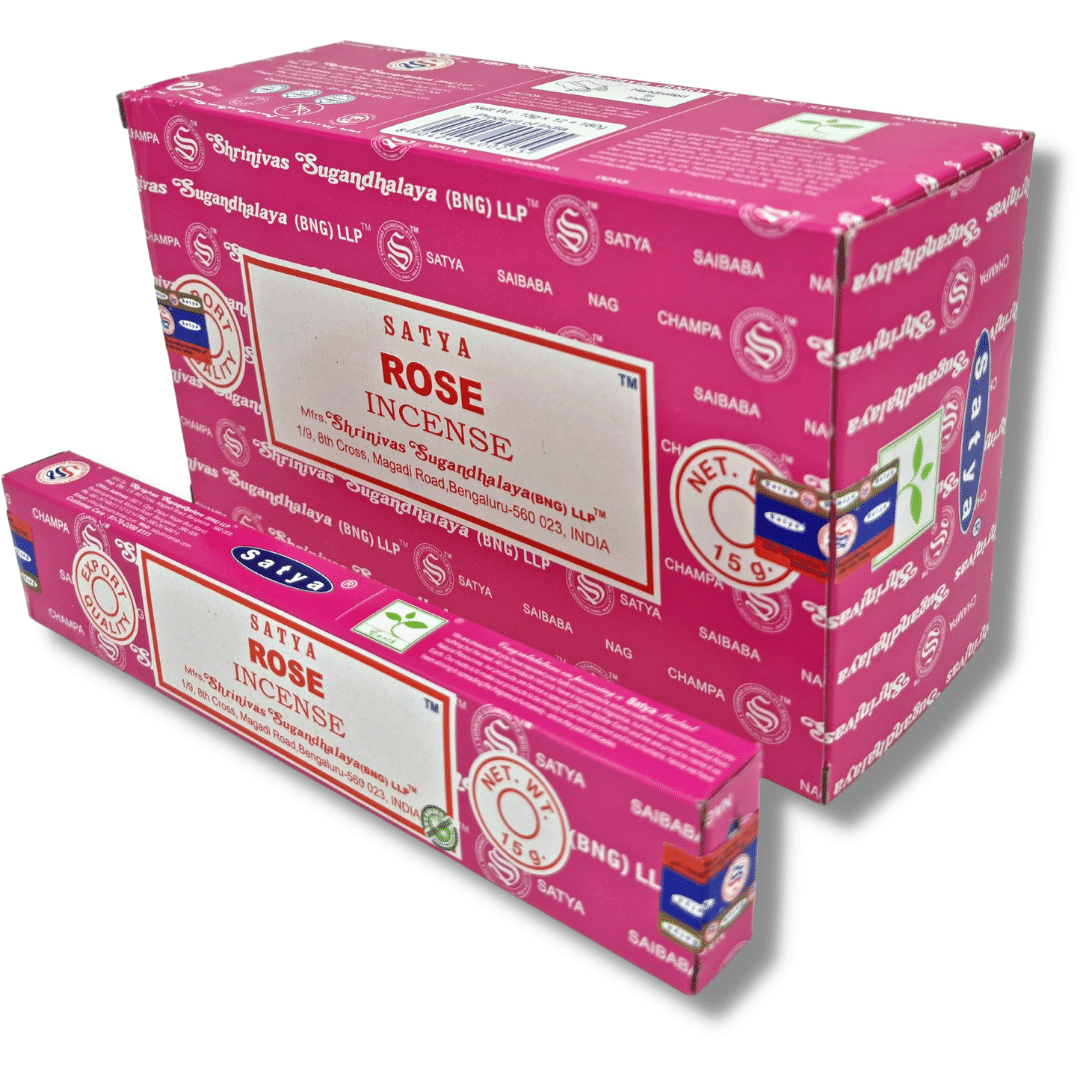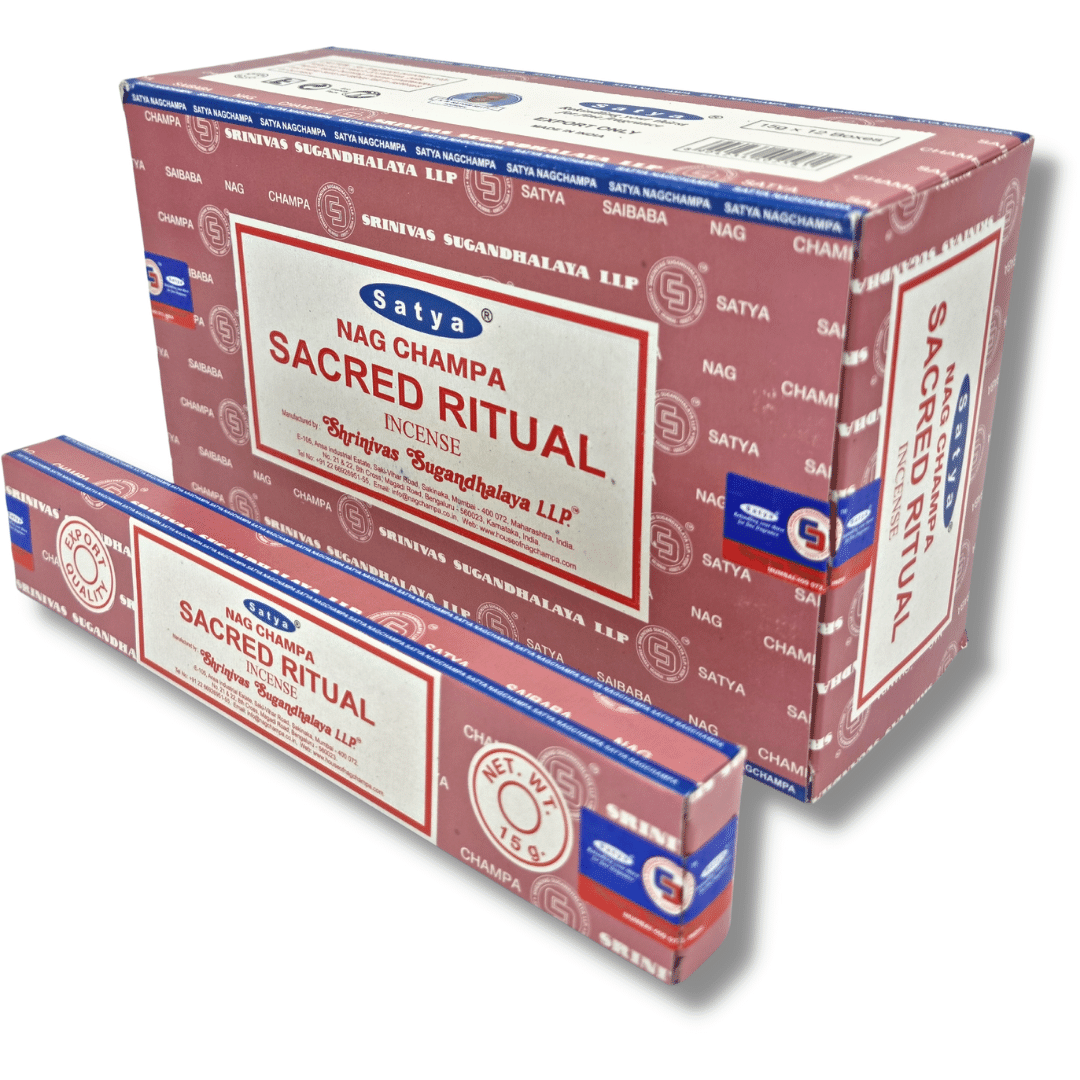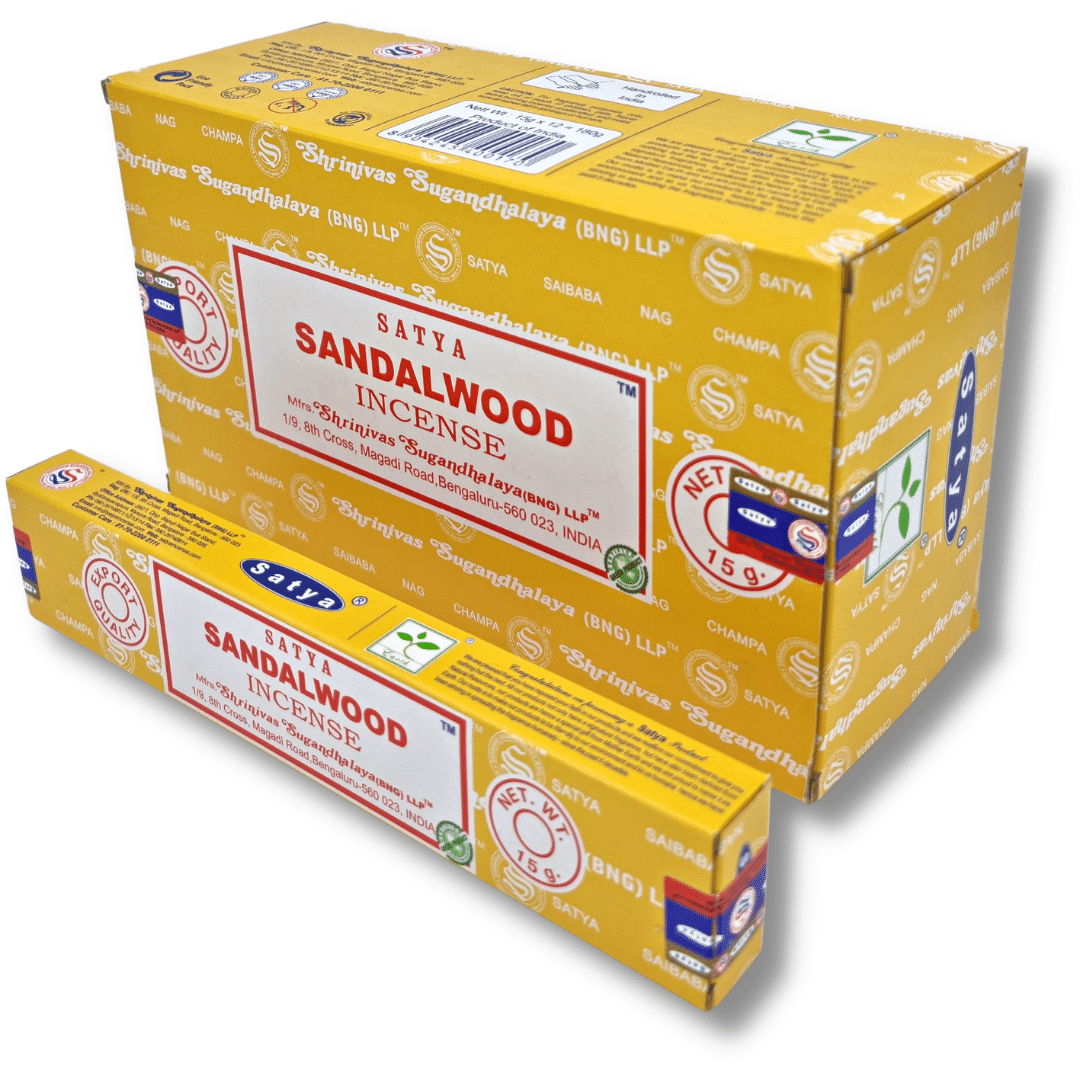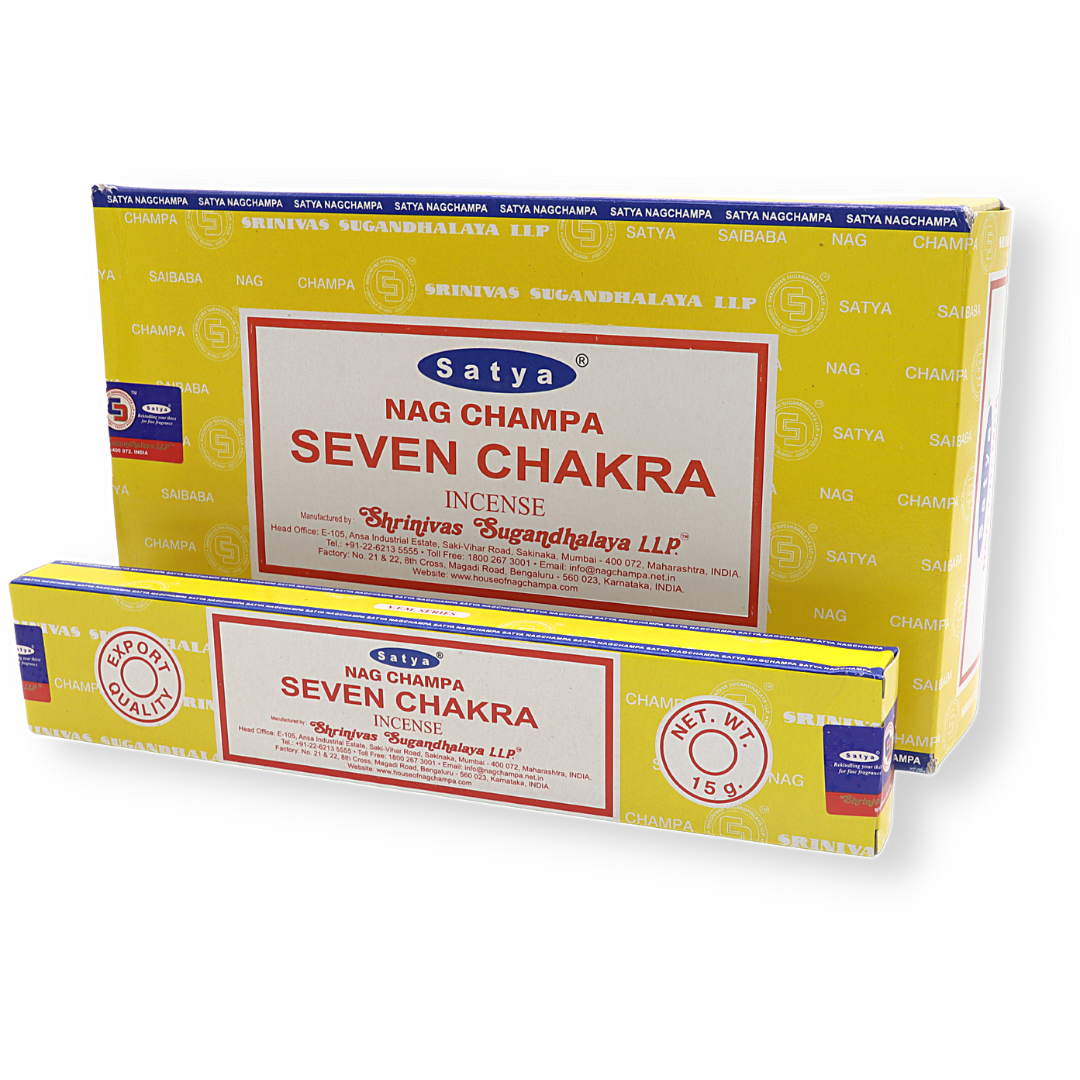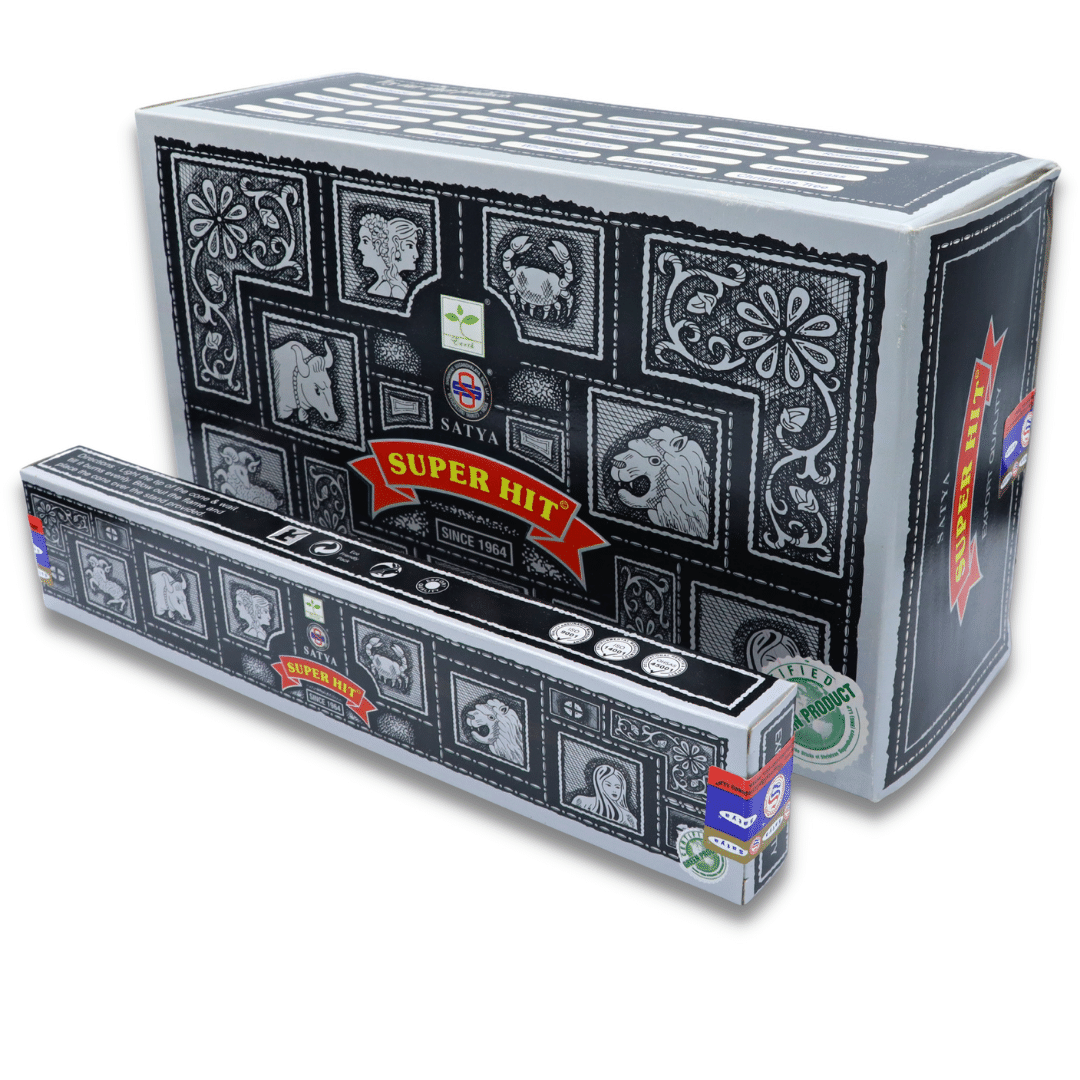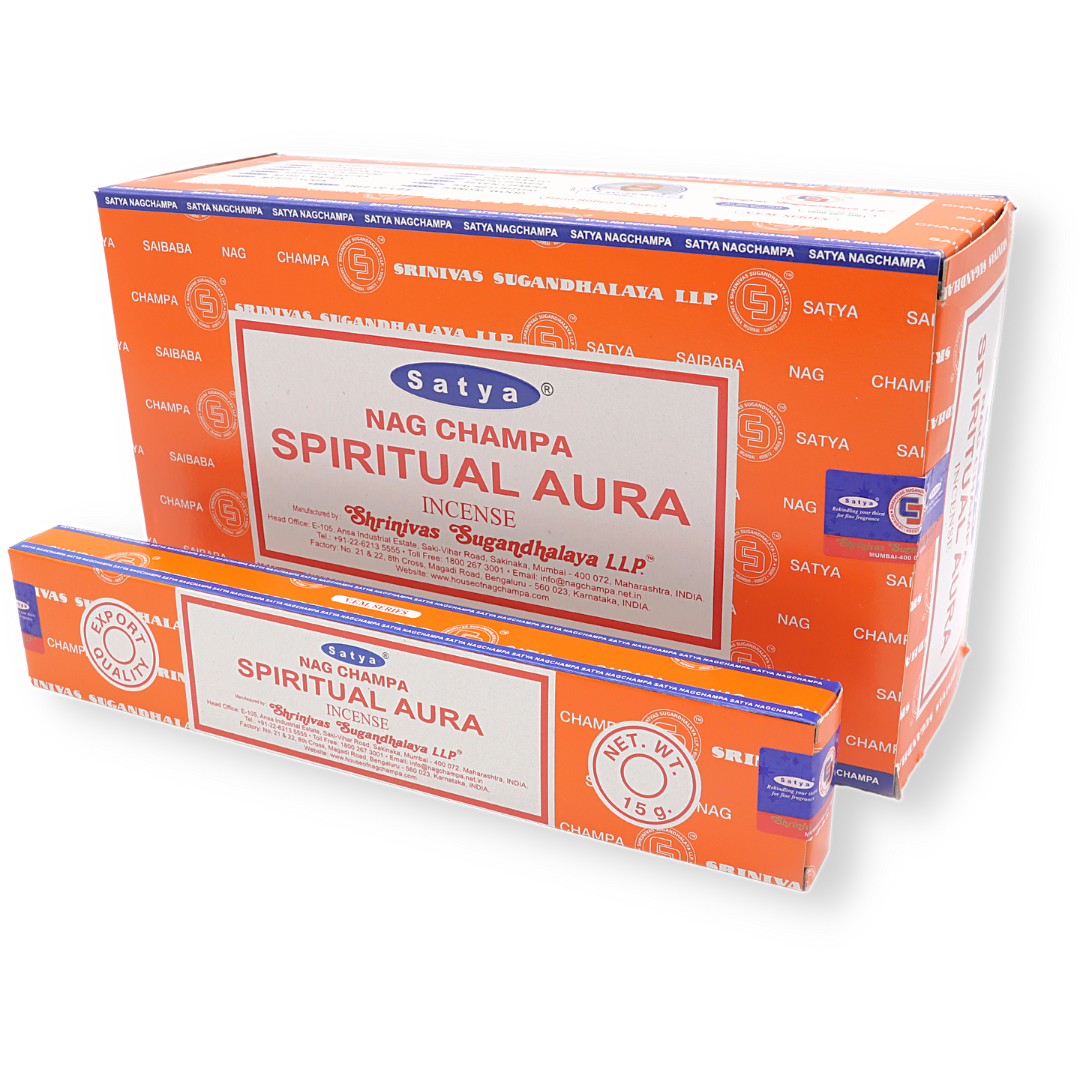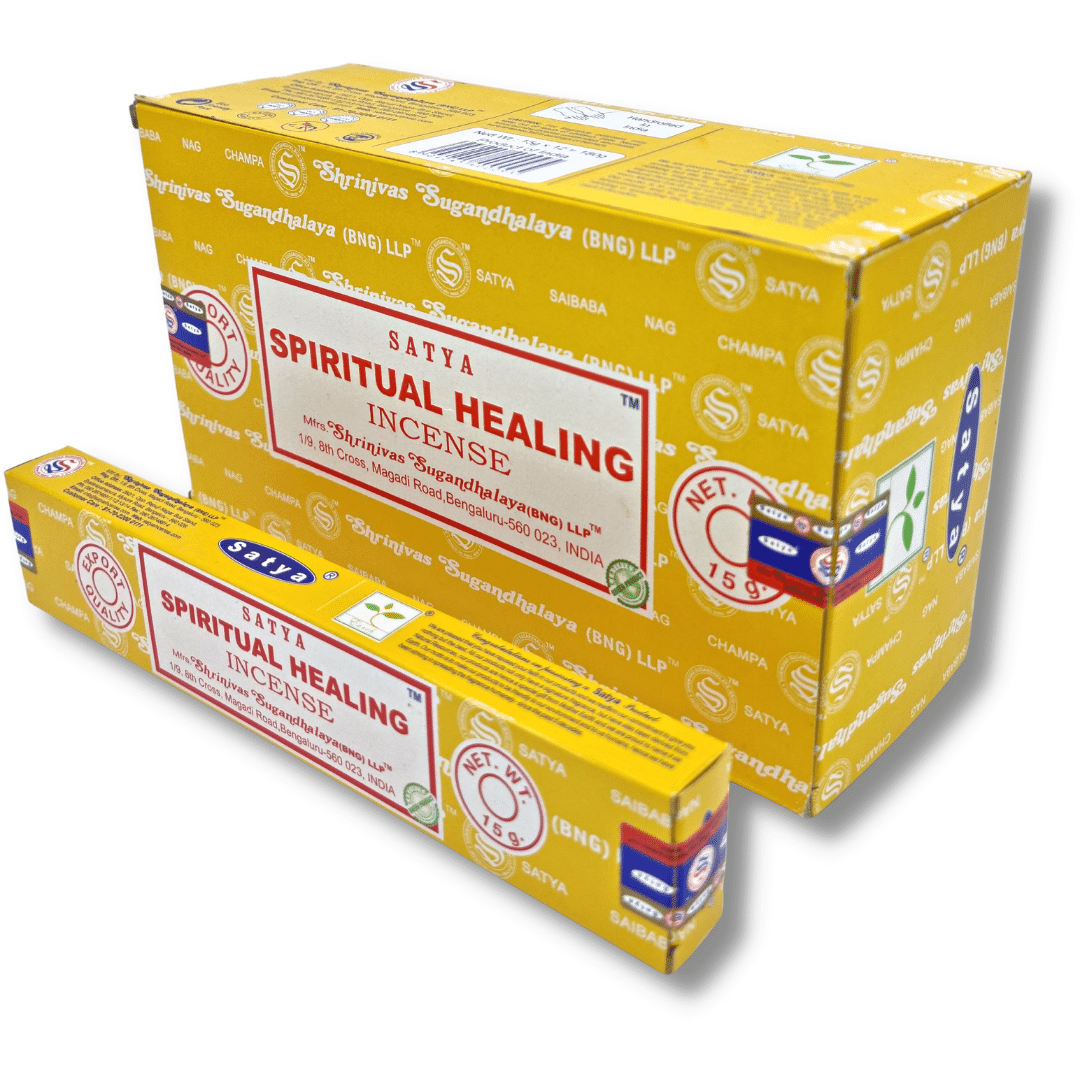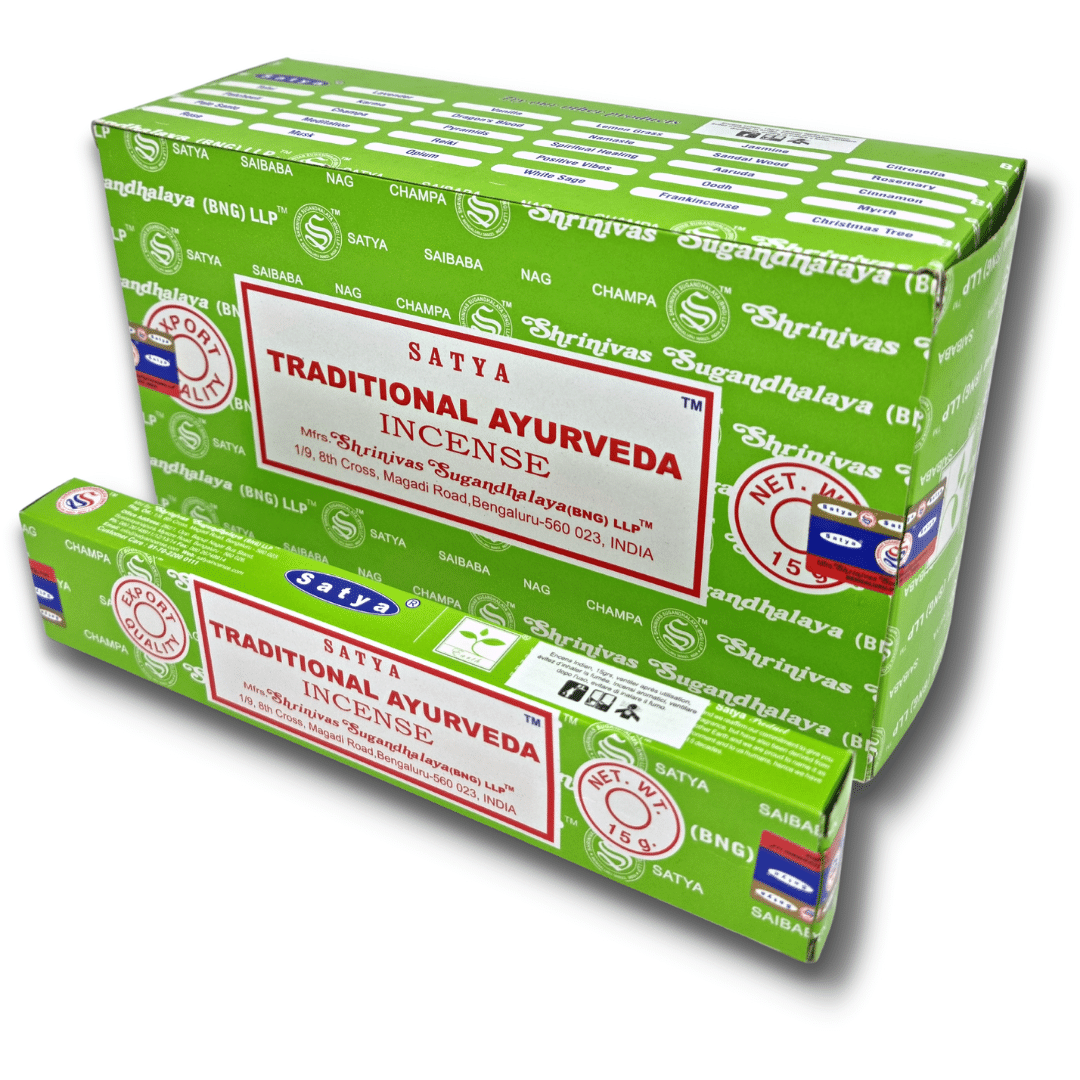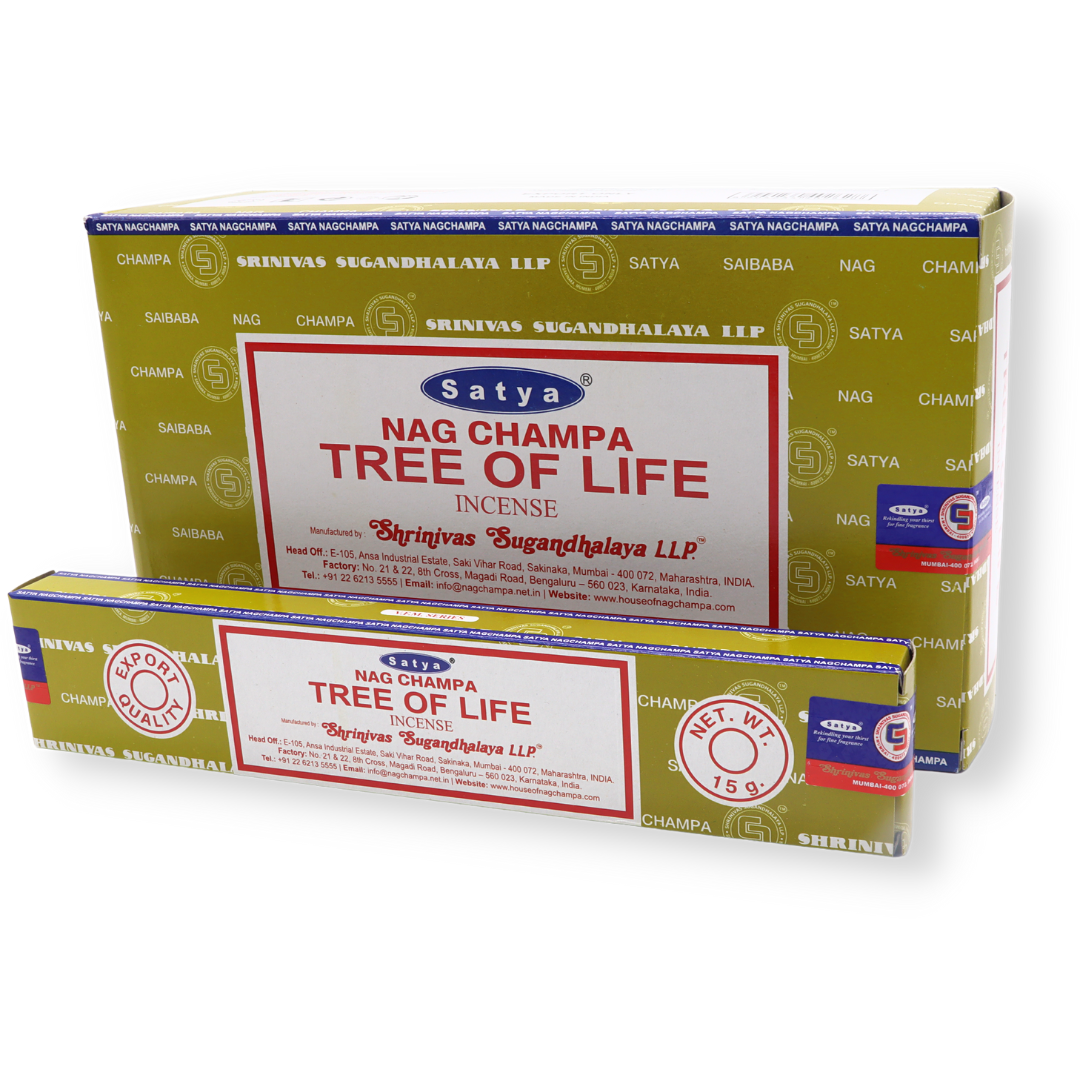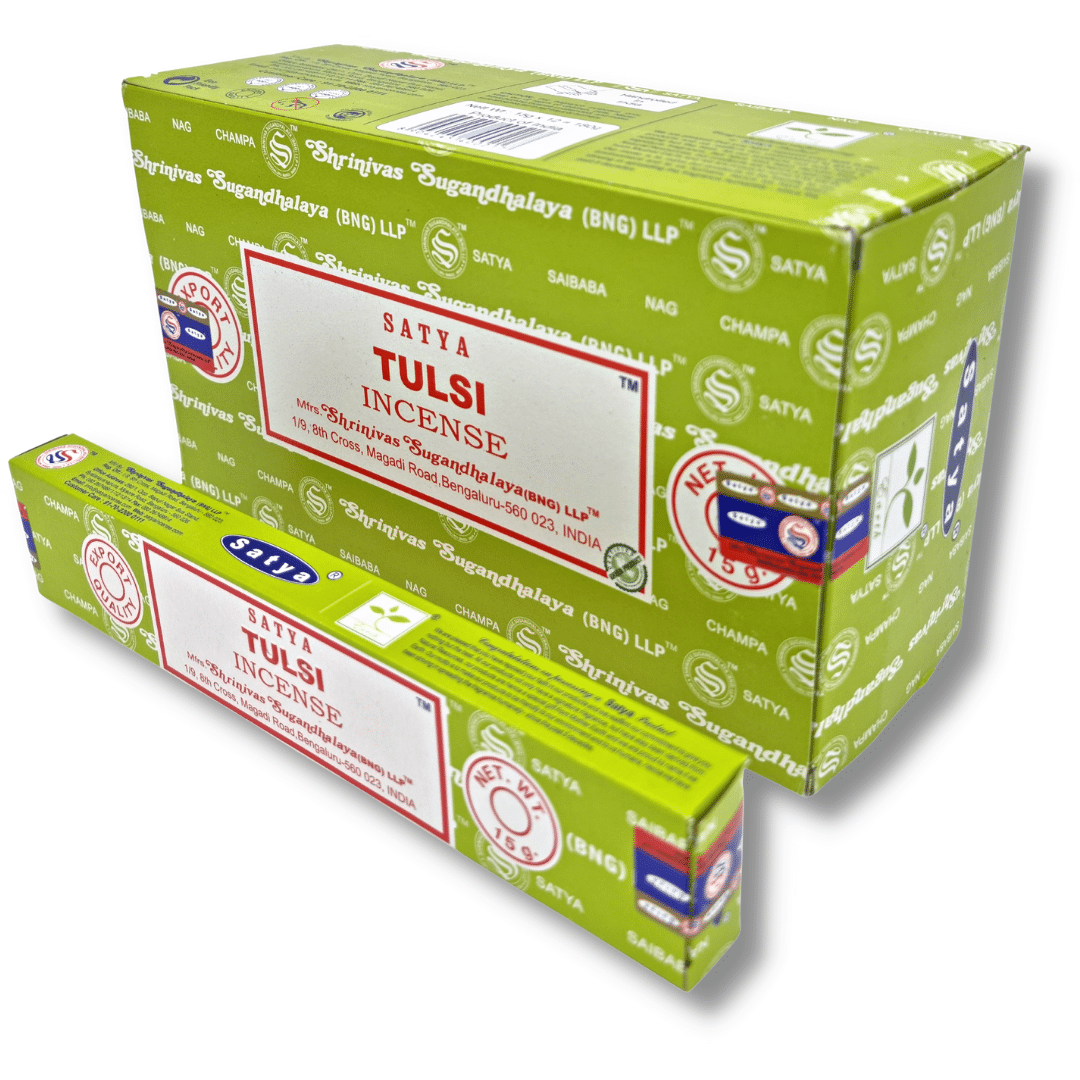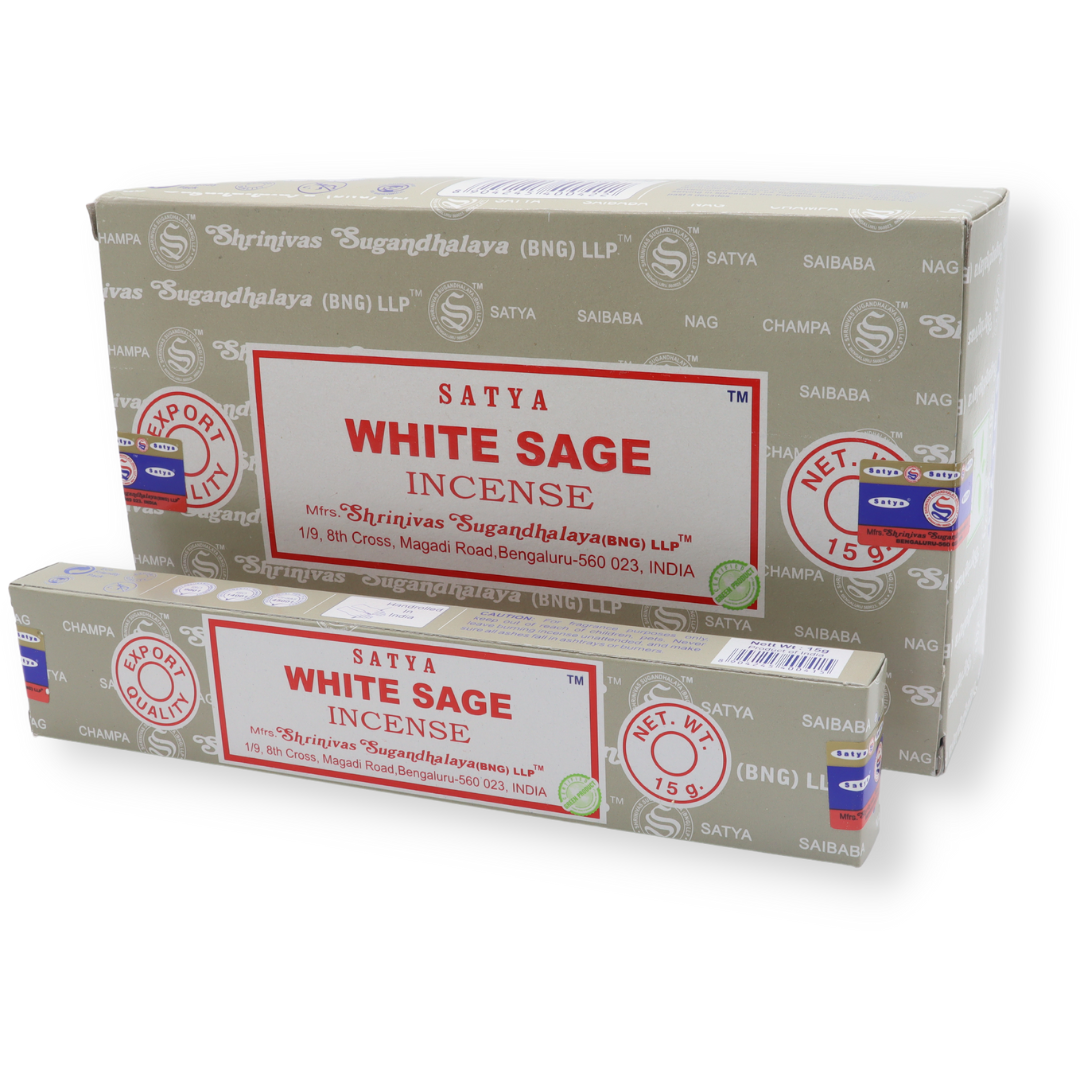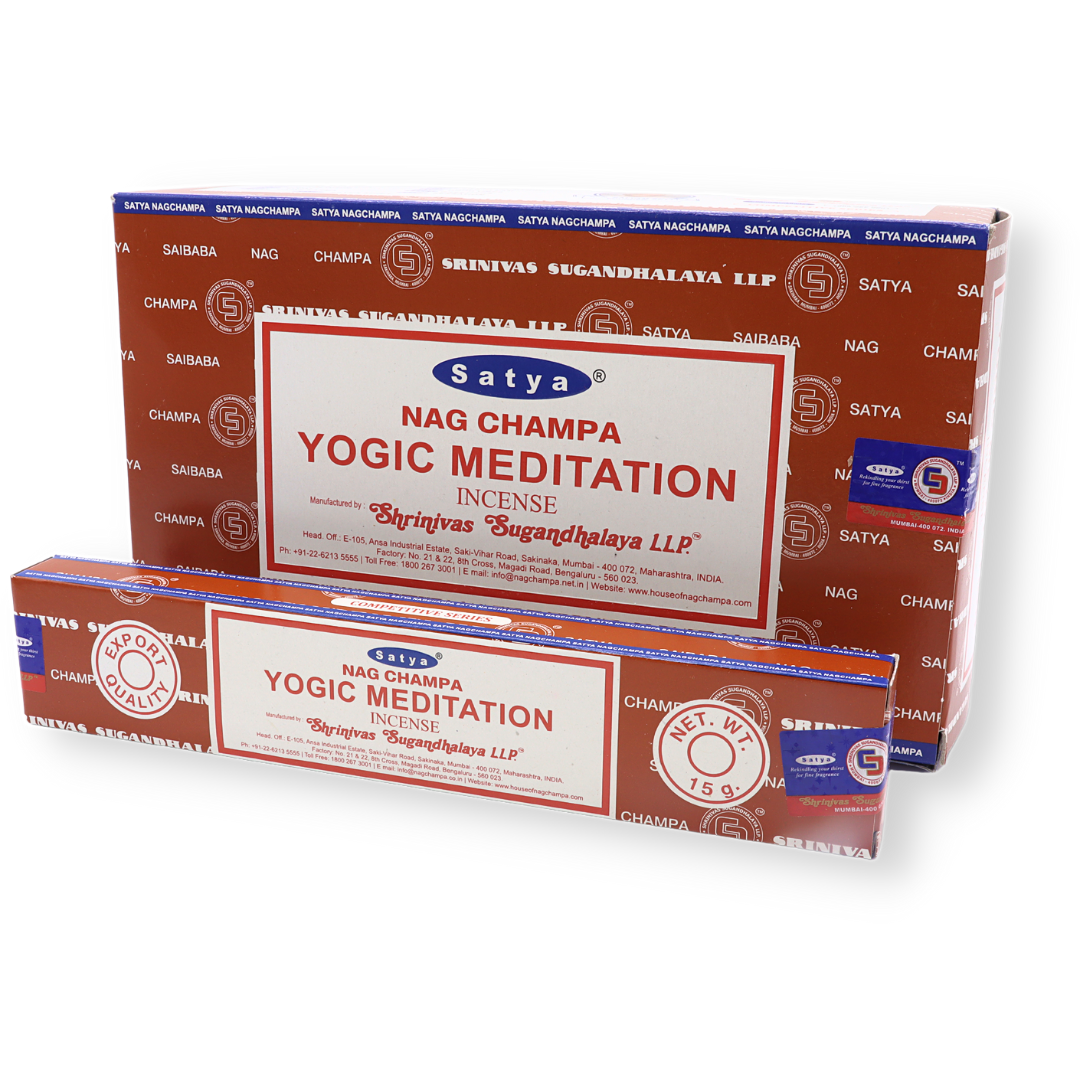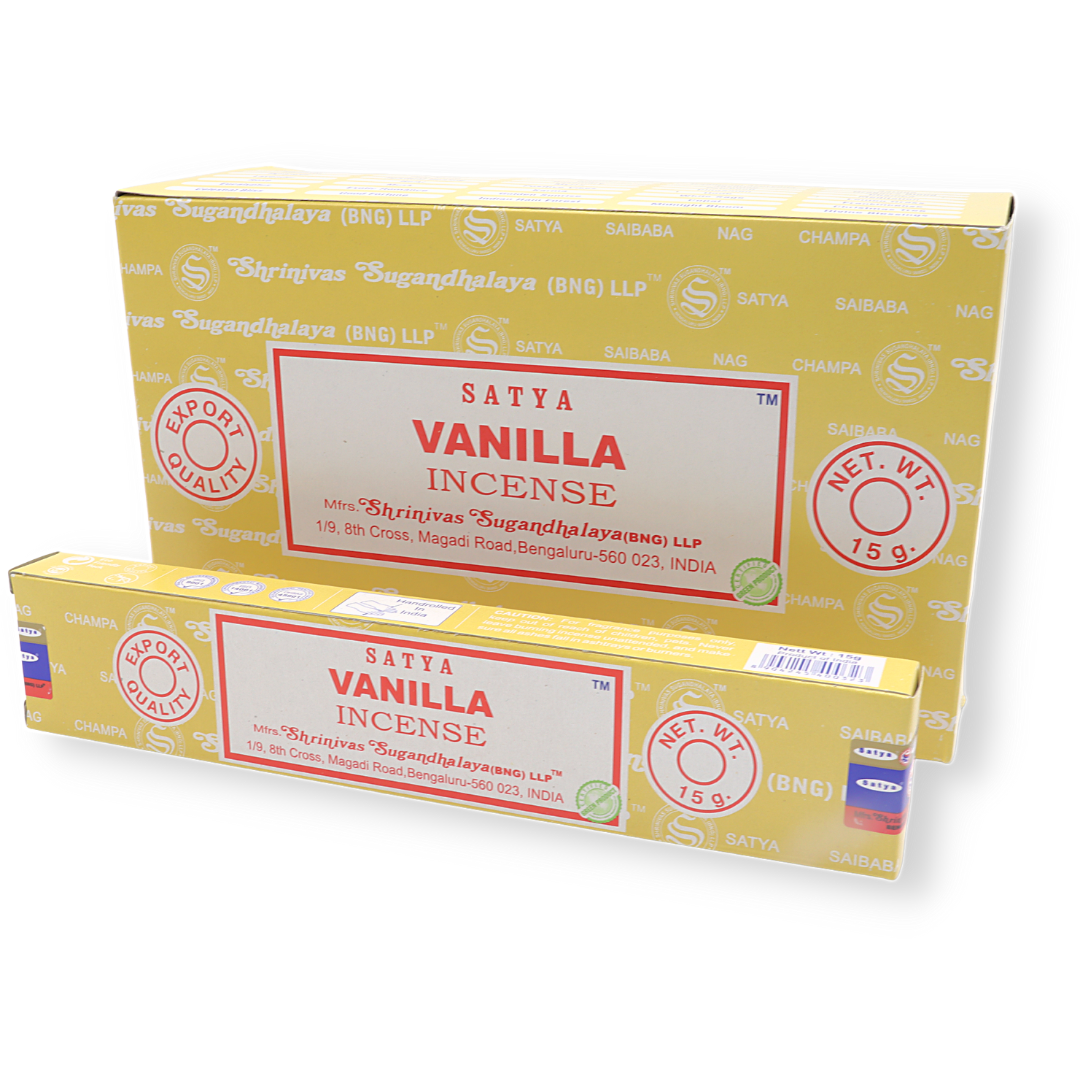 incense sticks
incense sticks:
Natural mixture 12x
Geld-zurück Garantie
Schneller Versand aus Deutschland
Garantiert echte Edelsteine
Satya incense sticks are Made in India and are only rolled by hand. They are made with natural herbs and flower extracts.
The incense sticks are available in different scents and come in great blends .
Our tip: We use incense sticks during meditation, yoga, to relax or just to start the day or to fall asleep.

A box contains 12 sticks.
A box contains 12 boxes, thus 12 x 12 sticks.
Dimensions per box of 12 sticks:
Width: 22cm
Length: 13cm

Weight: 15g
Maße pro Box mit 12 Schachteln Inhalt:
Breite: 22 cm
Länge: 13 cm
Unsere Räucherstäbchen bestehen aus sorgfältig ausgewählten natürlichen Kräutern und Blumenextrakten, die von Hand zu Kegeln gerollt werden. Dieses hochwertige und umweltfreundliche Material sorgt für die einzigartigen Düfte, die unsere Räucherstäbchen auszeichnen.
Um die Frische und Qualität deiner Räucherstäbchen zu bewahren, empfehlen wir die folgenden Pflegehinweise:
Lagerung: Bewahre die Räucherstäbchen an einem kühlen, trockenen Ort auf, um ihre Aromen zu erhalten und eine optimale Brennbarkeit sicherzustellen.
Feuerquelle: Verwende ein Feuerzeug oder Streichhölzer, um die Räucherstäbchen anzuzünden. Stelle sicher, dass die Flamme aus ist, bevor du es in den Räucherkegelhalter legst.
Räucherstäbchen Halter: Platziere die Stäbchen immer in einem geeigneten Halter, um sicherzustellen, dass die Asche sicher aufgefangen wird.
Sicherheit: Lasse brennende Stäbchen niemals unbeaufsichtigt und halte sie außerhalb der Reichweite von Kindern und Haustieren.
Mit diesen einfachen Pflegehinweisen wirst du lange Freude an deinen Räucherstäbchen haben und die vielfältigen Düfte in vollen Zügen genießen können. Erforsche die Welt der Aromen und erlebe die Magie in deinem Zuhause.
Delivery and shipping costs 
Would you like to track your shipment?
✔ DHL : Click here and enter your tracking number that you received by email.
Our shipping costs at a glance:
✔ Shipping costs within Germany
From a goods value of EUR 25.00 we deliver parcels within Germany free of charge *. Below this value, we charge a flat rate of EUR 4.90 per order for shipping within Germany.
✔ Shipping costs within the EU
Of course, we also deliver your order quickly and easily to many EU countries. In addition to the stated prices, we charge for the delivery, regardless of the weight:
From a goods value of EUR 99.00 we deliver packages free of charge . From a goods value between 50.00 - 99.00 EUR we deliver packages for 4.99 EUR . Below the goods value of EUR 50.00 we charge a flat rate of EUR 8.99 .
shipping service provider
Your package order will be sent by the shipping service provider Deutsche Post (DHL).
Please note : If the package is refused, you will have to pay the shipping costs for a new delivery. We thank you for your understanding.
Delivery of packages
We will process your order as soon as possible. You will receive your goods within Germany within 2-3 working days or in the case of advance payment within 2-3 working days after receipt of payment. The delivery time abroad is 3-6 working days after receipt of payment.
You will receive an email when the ordered goods leave our premises. If you have not received your order one week after receipt of this e-mail, please send us a message to service@lavisa.de . We will then check your order immediately.
Please understand : As soon as a package is handed over to a shipping service provider, ie leaves our warehouse, we unfortunately no longer have any influence on the shipping delivery time. Please check your tracking number for more information on shipment status (see link below). Shipping delays may sometimes occur with DHL. We are happy to help you to check where your package is or where or to whom it has been delivered, for example. Unfortunately, we cannot influence the speed of the delivery process.