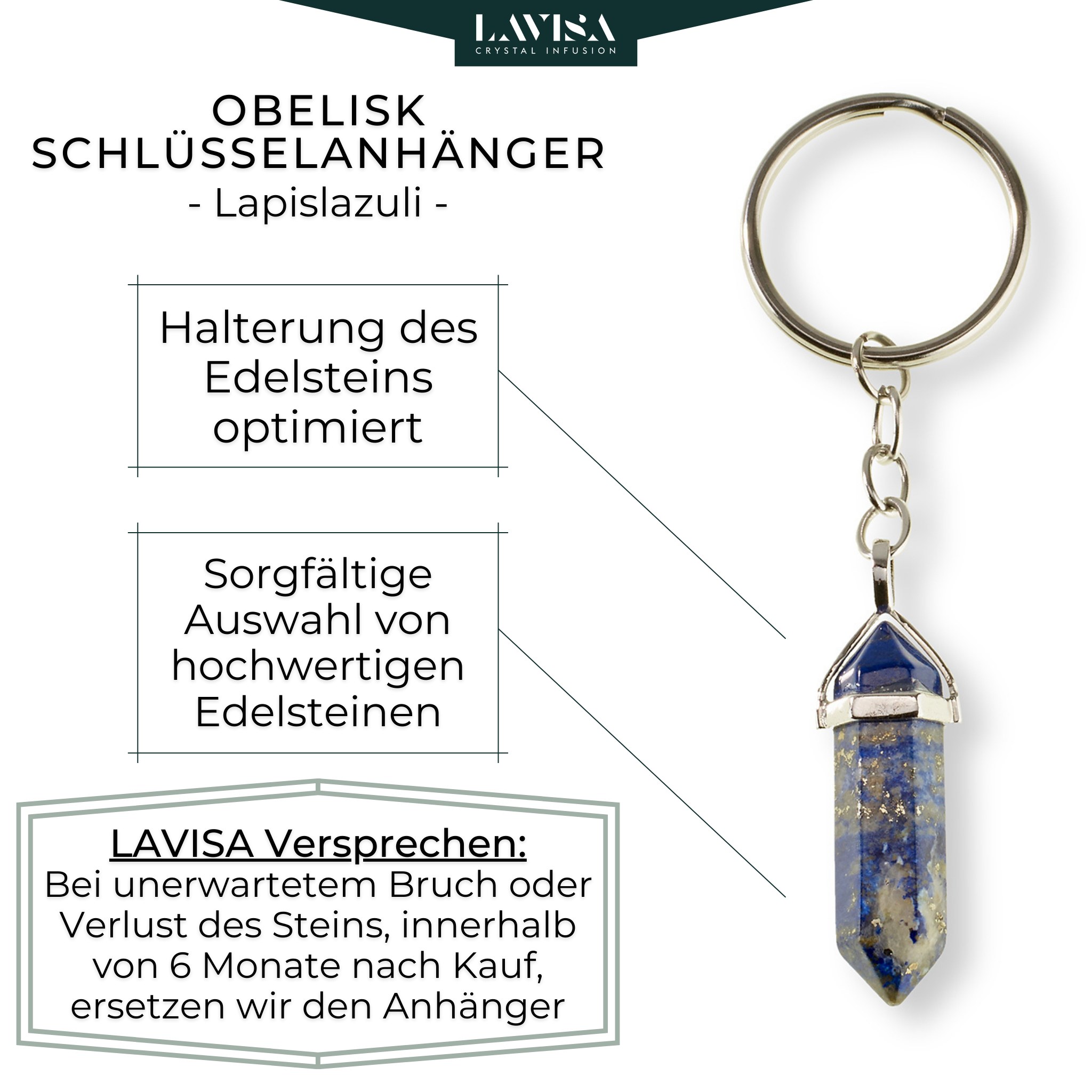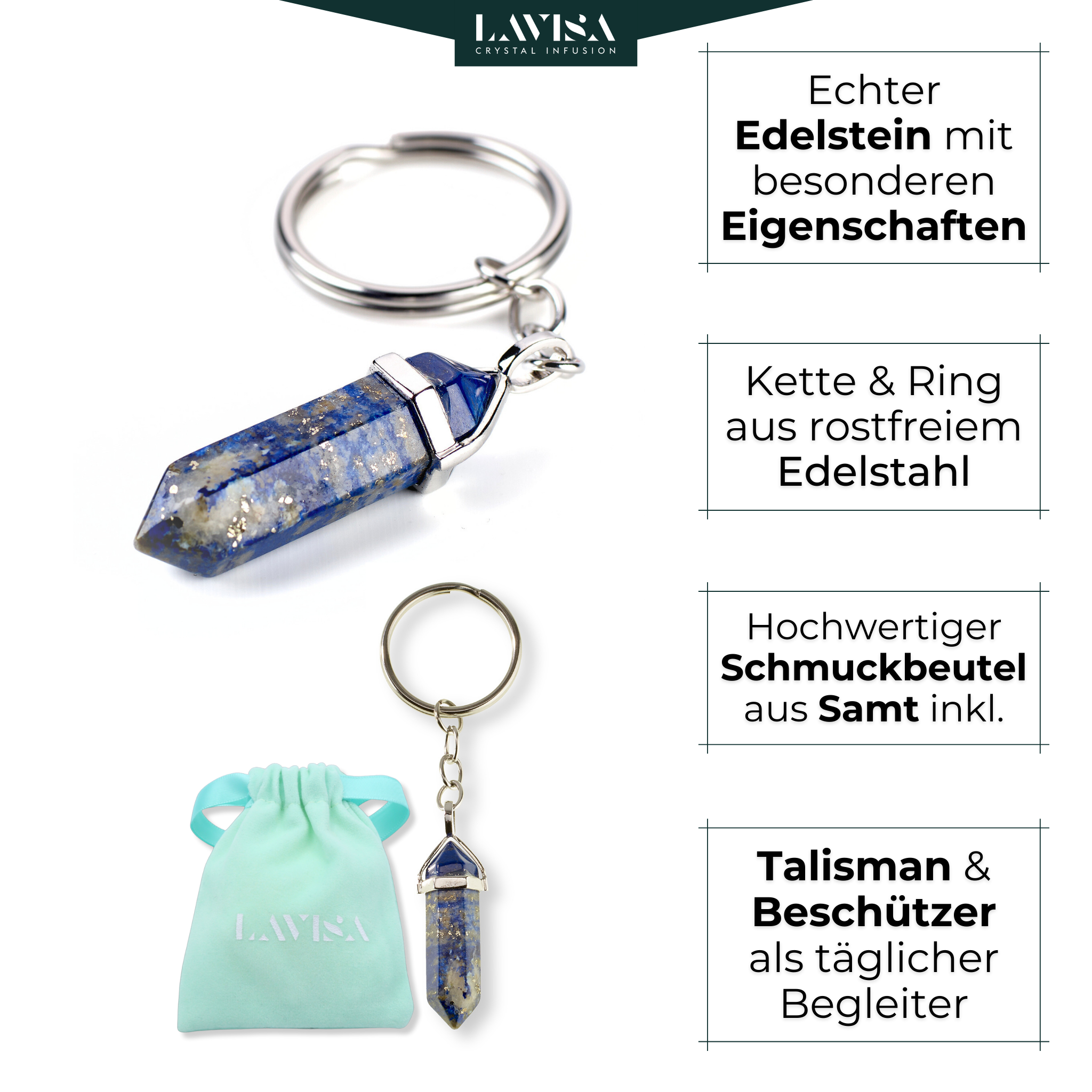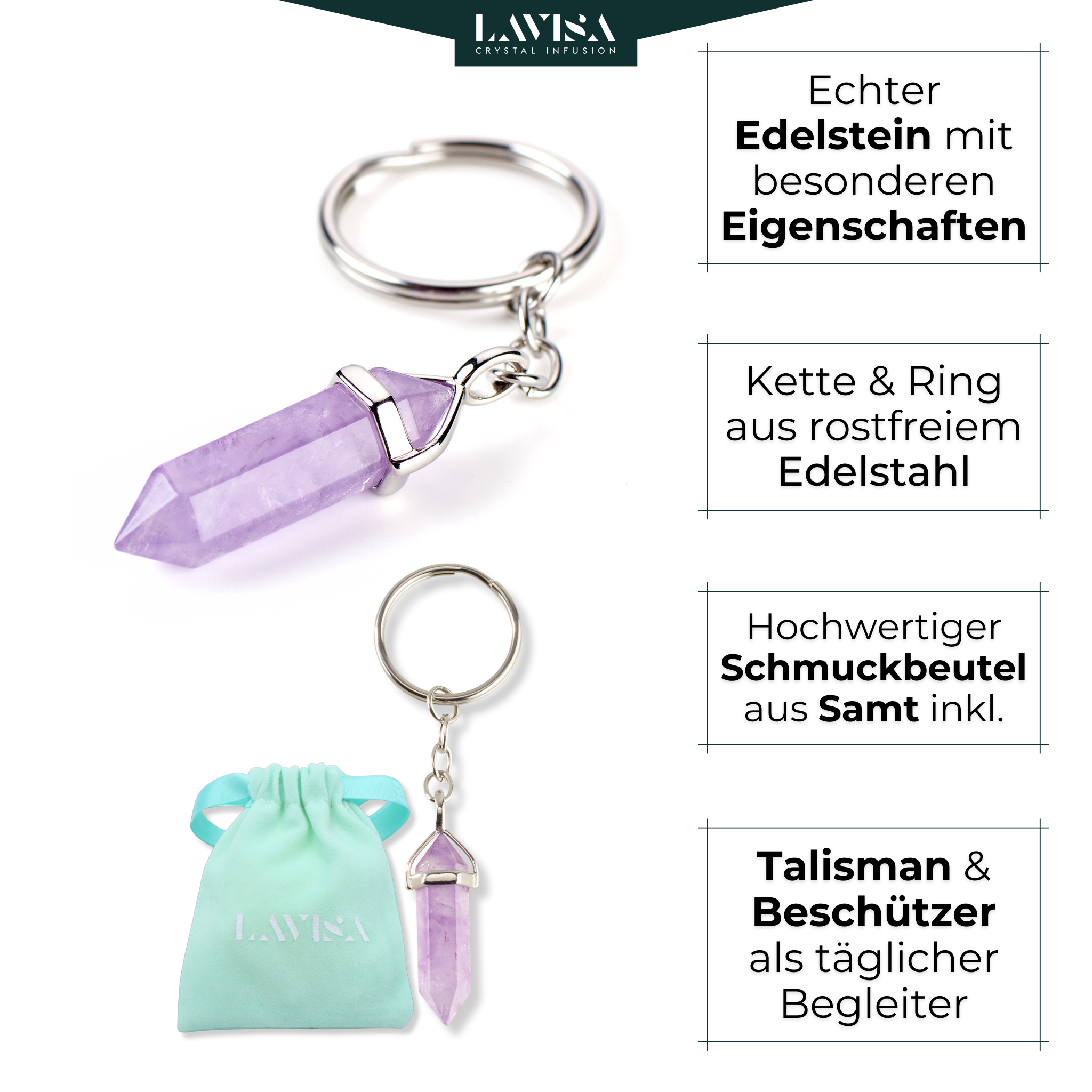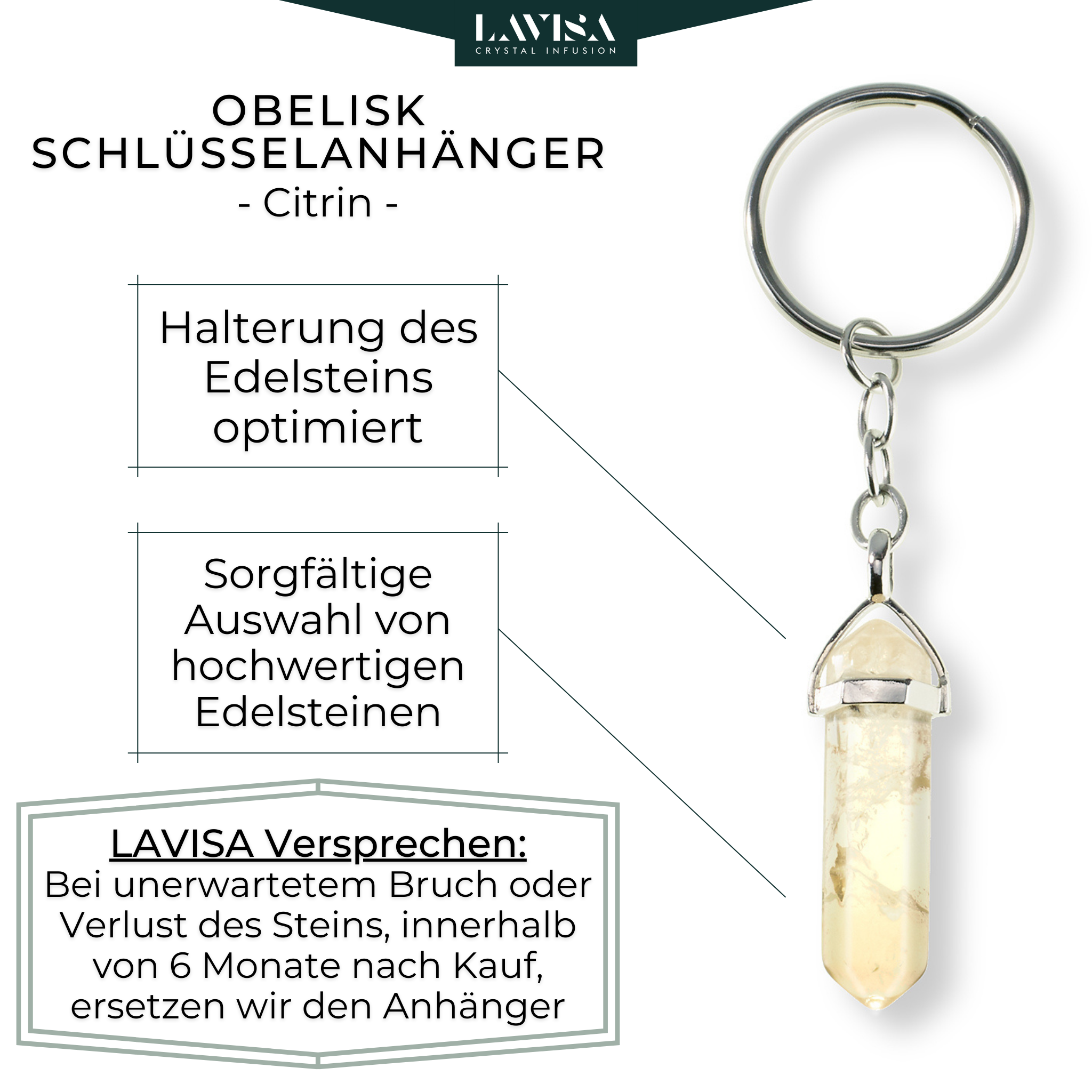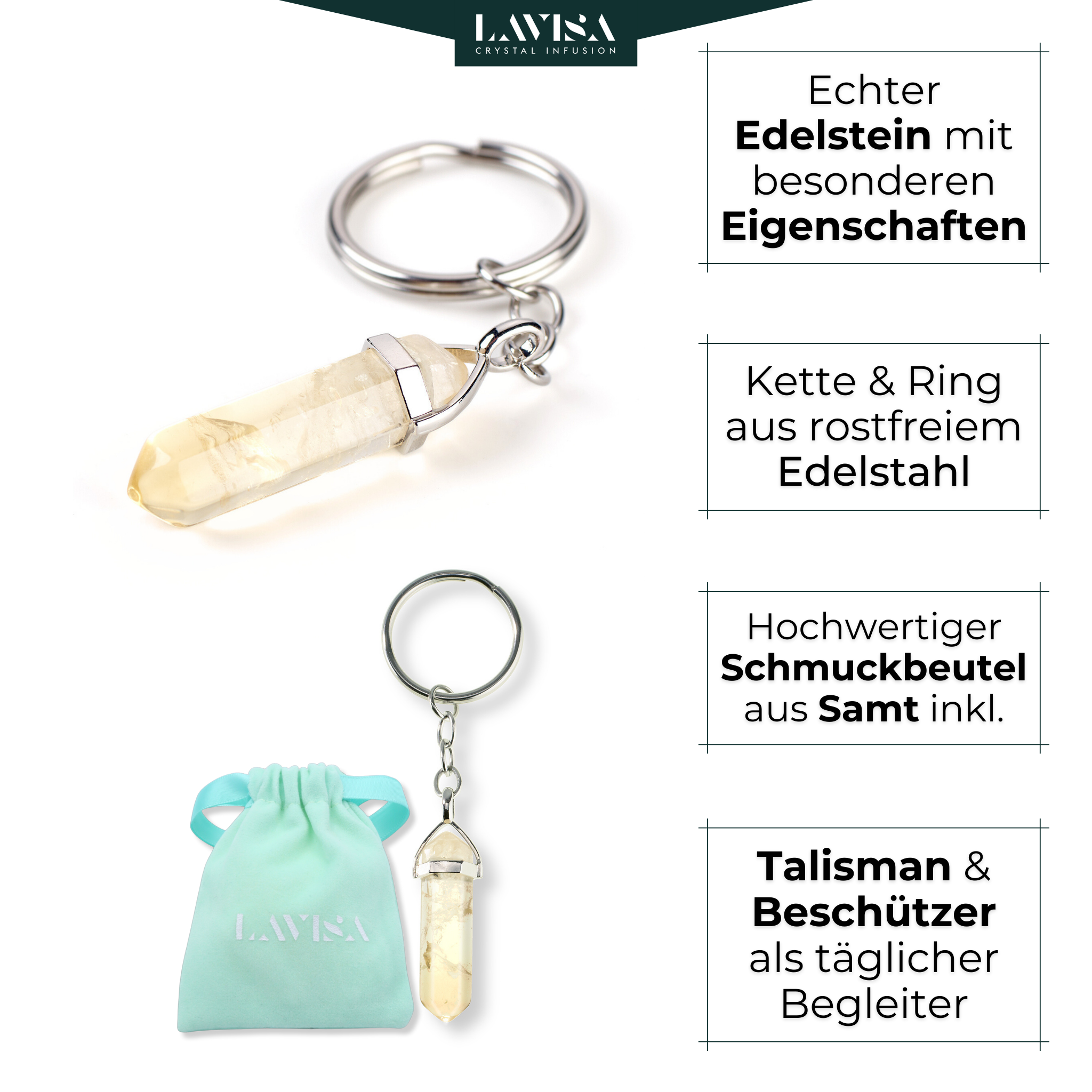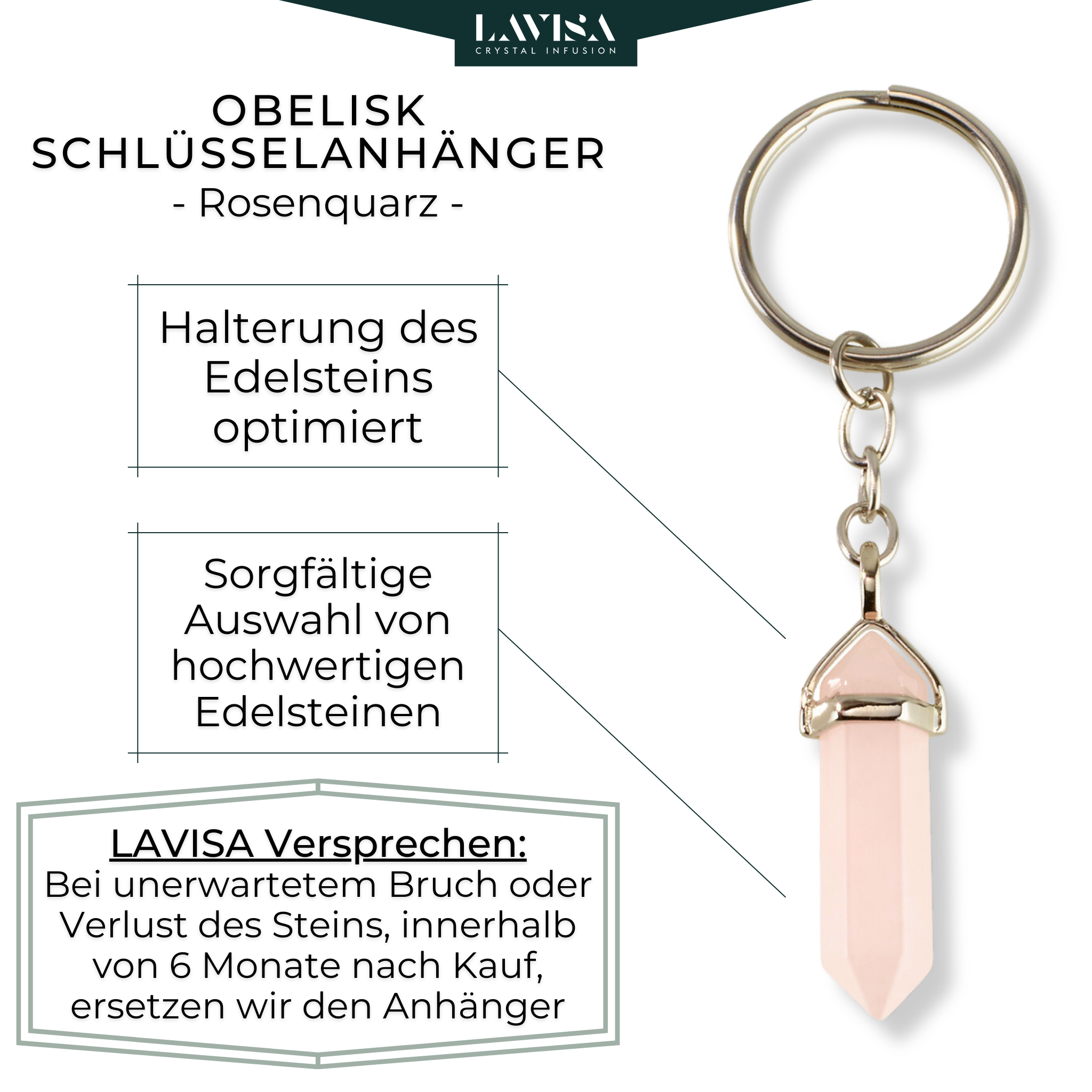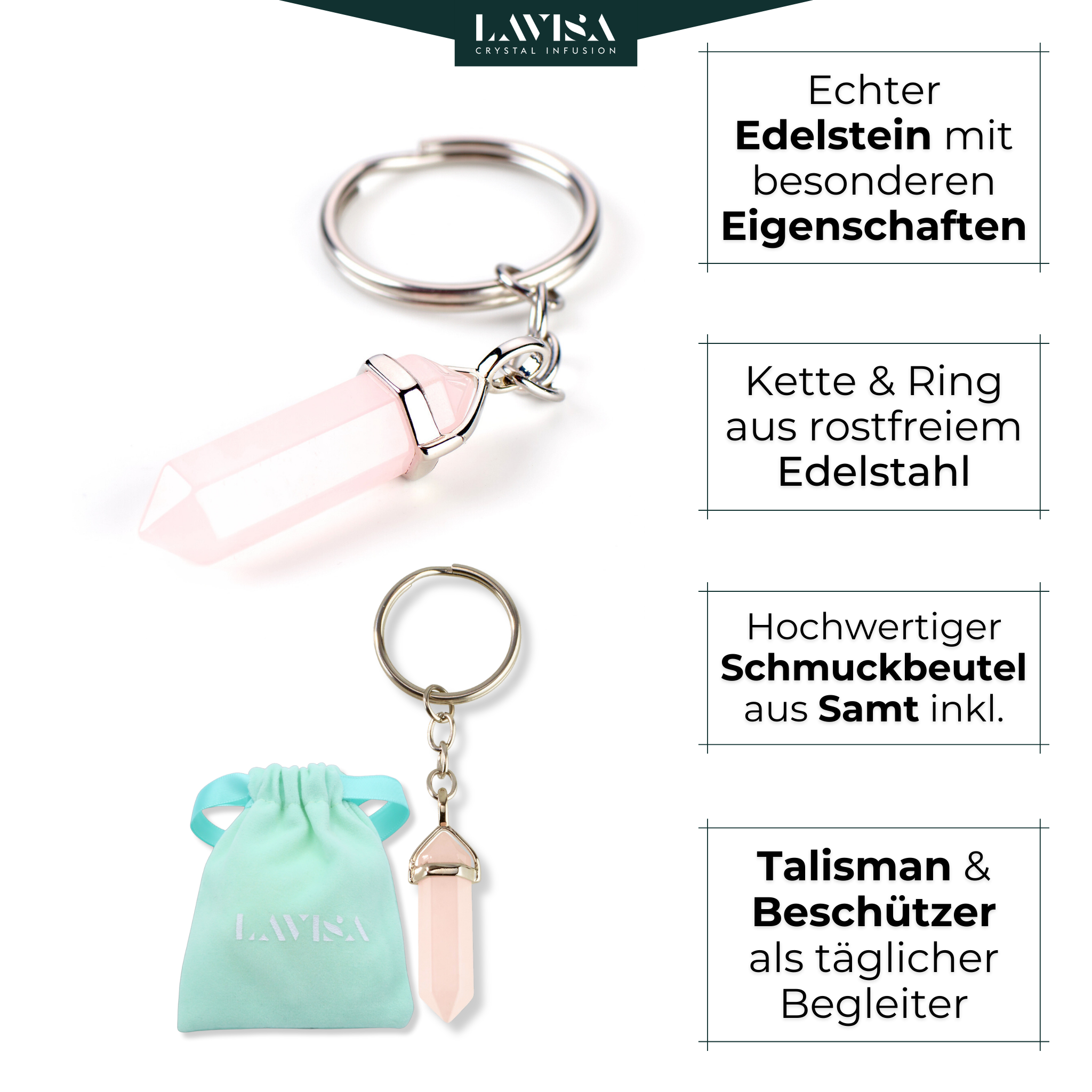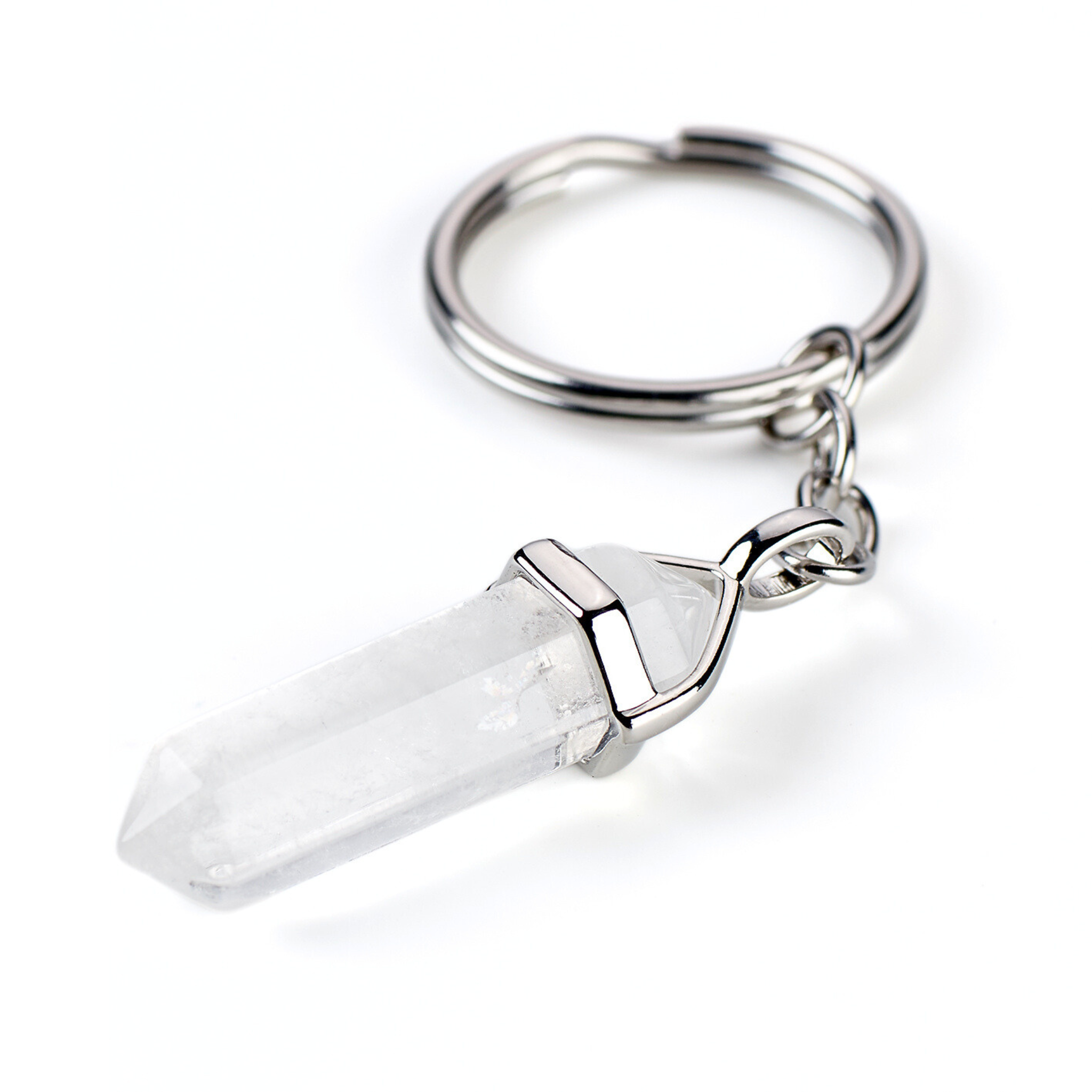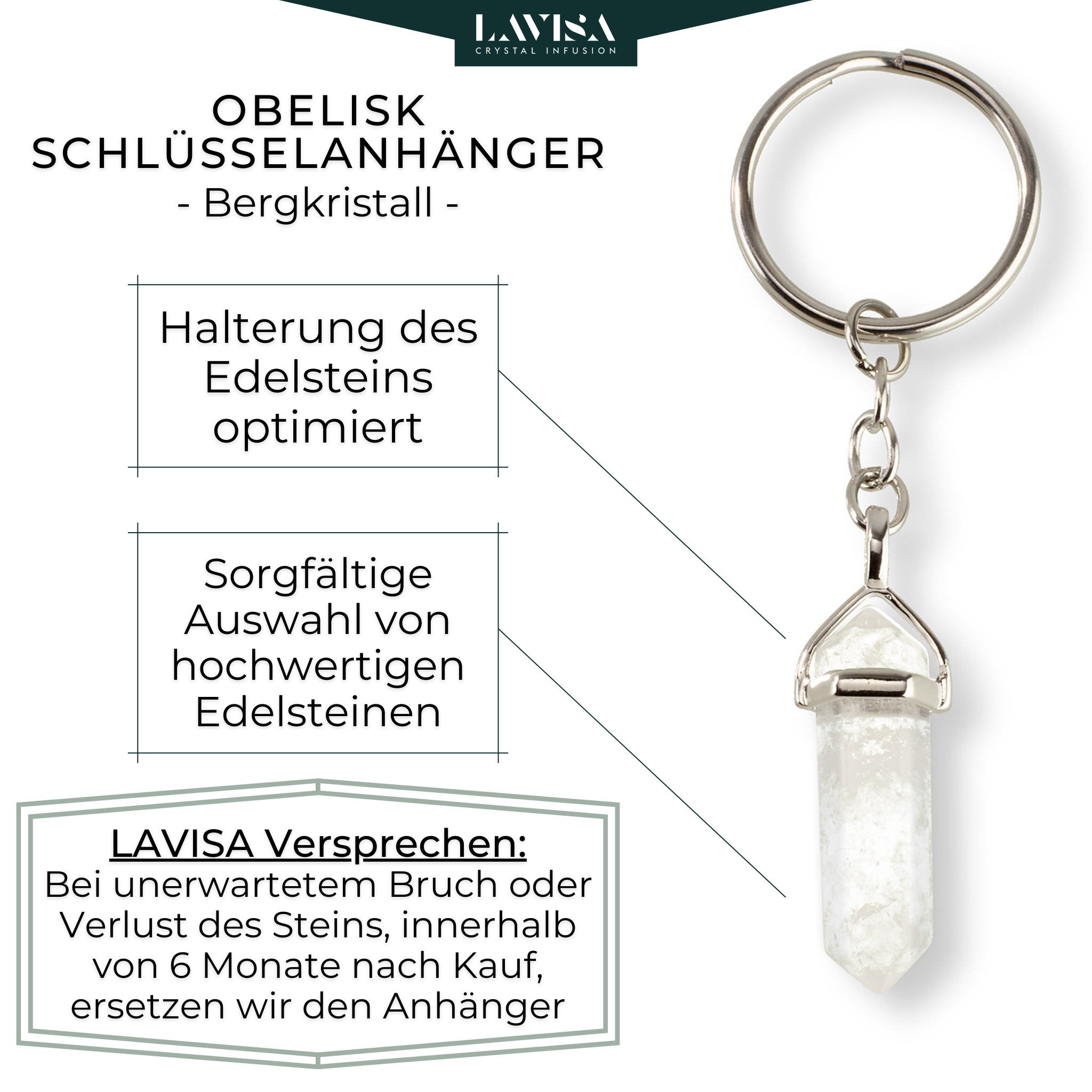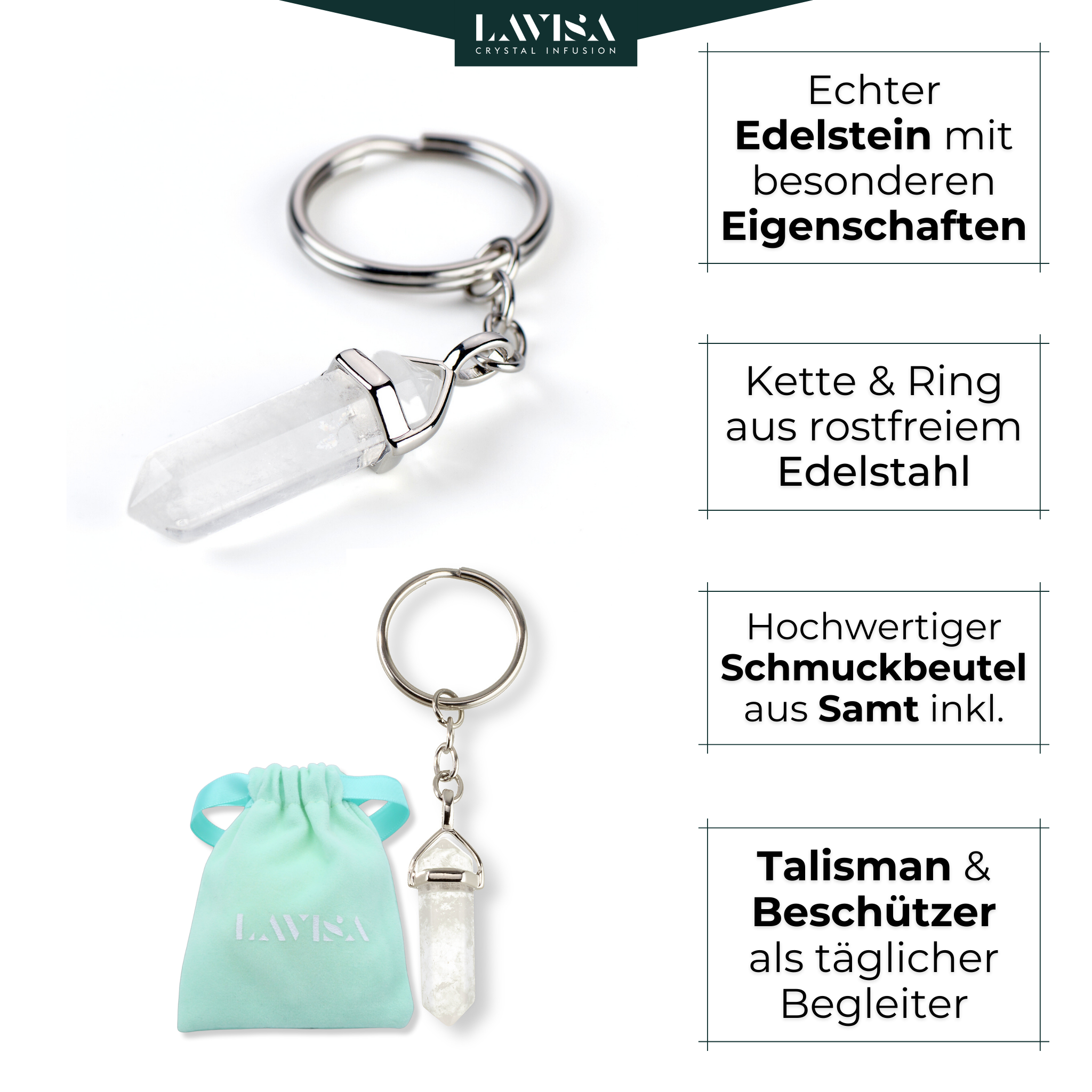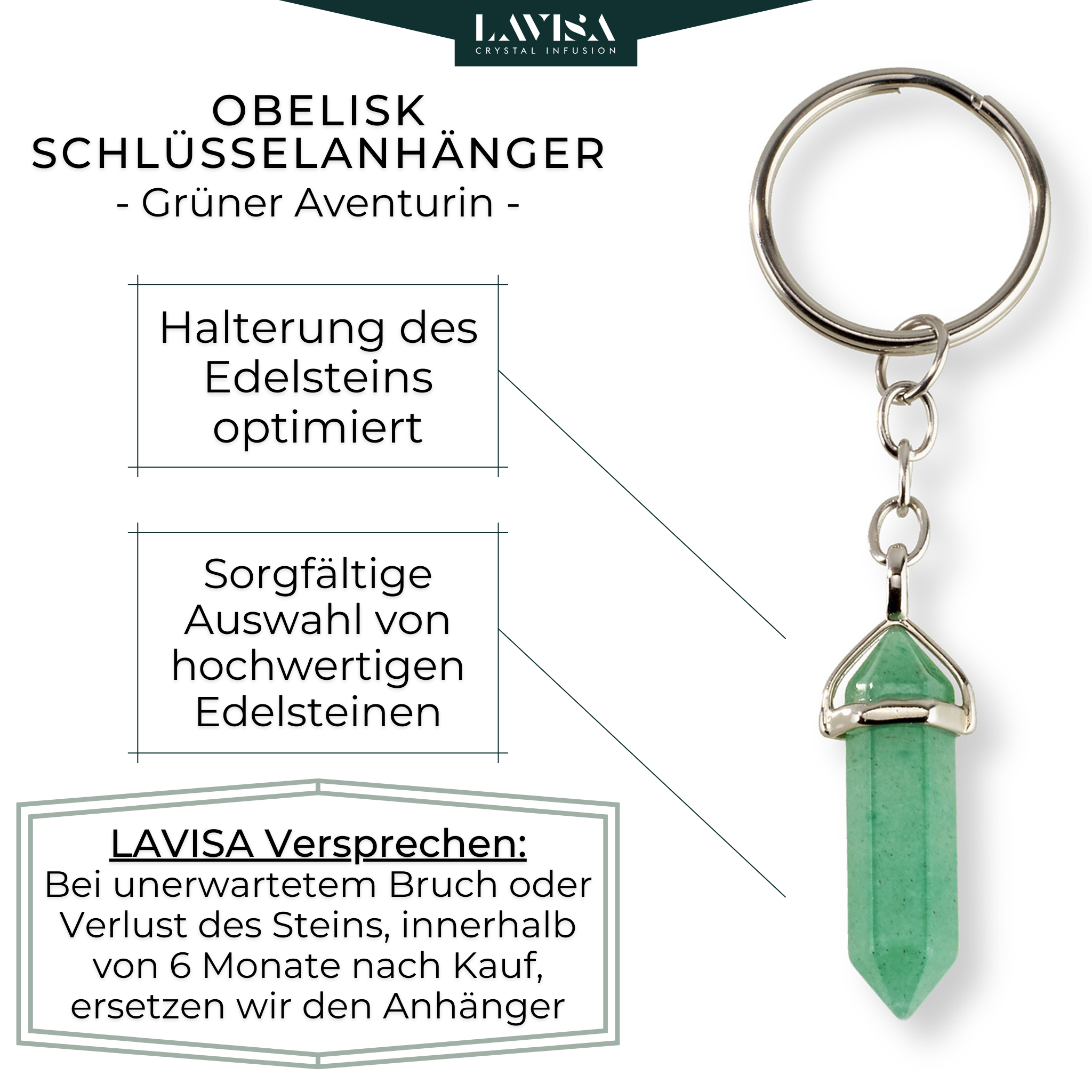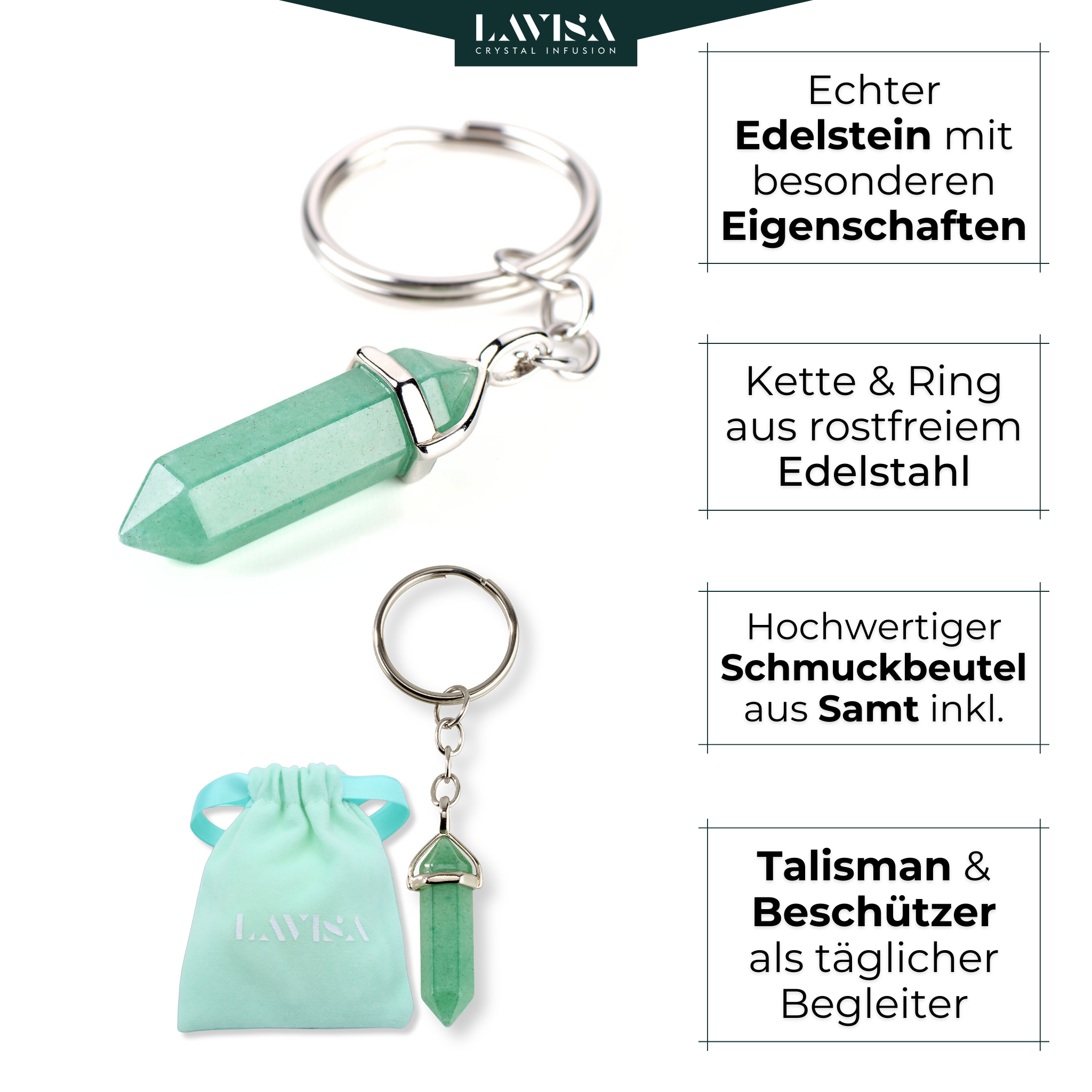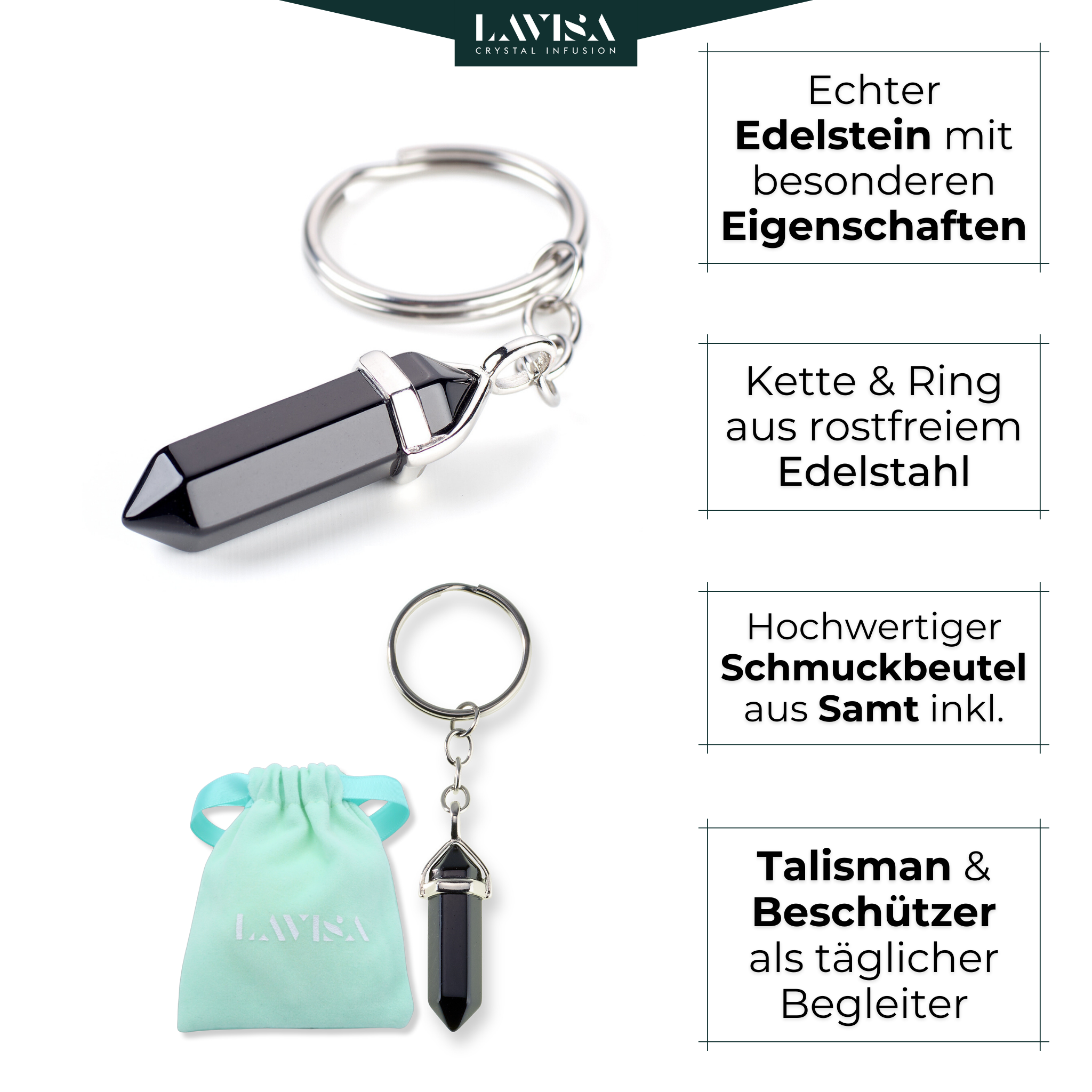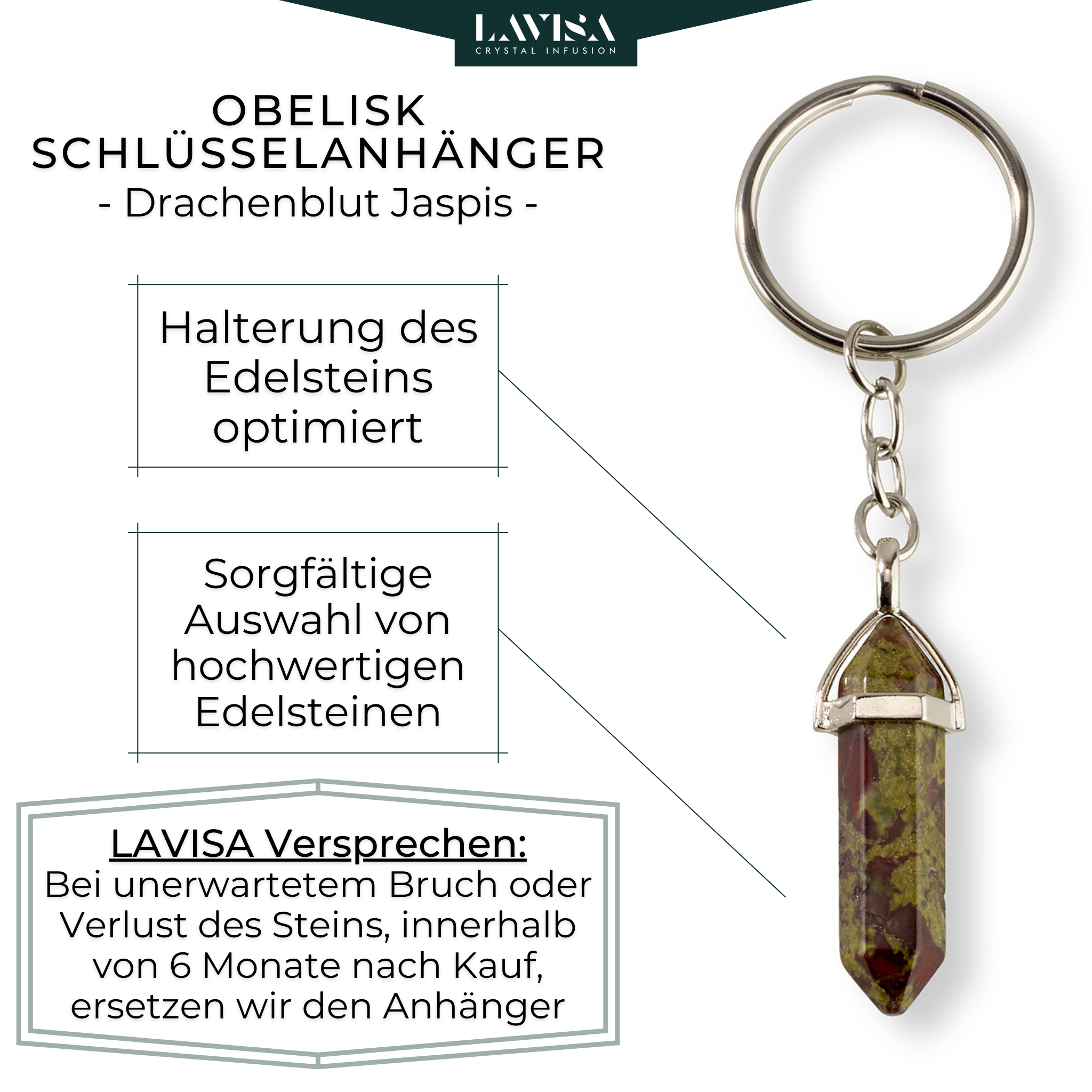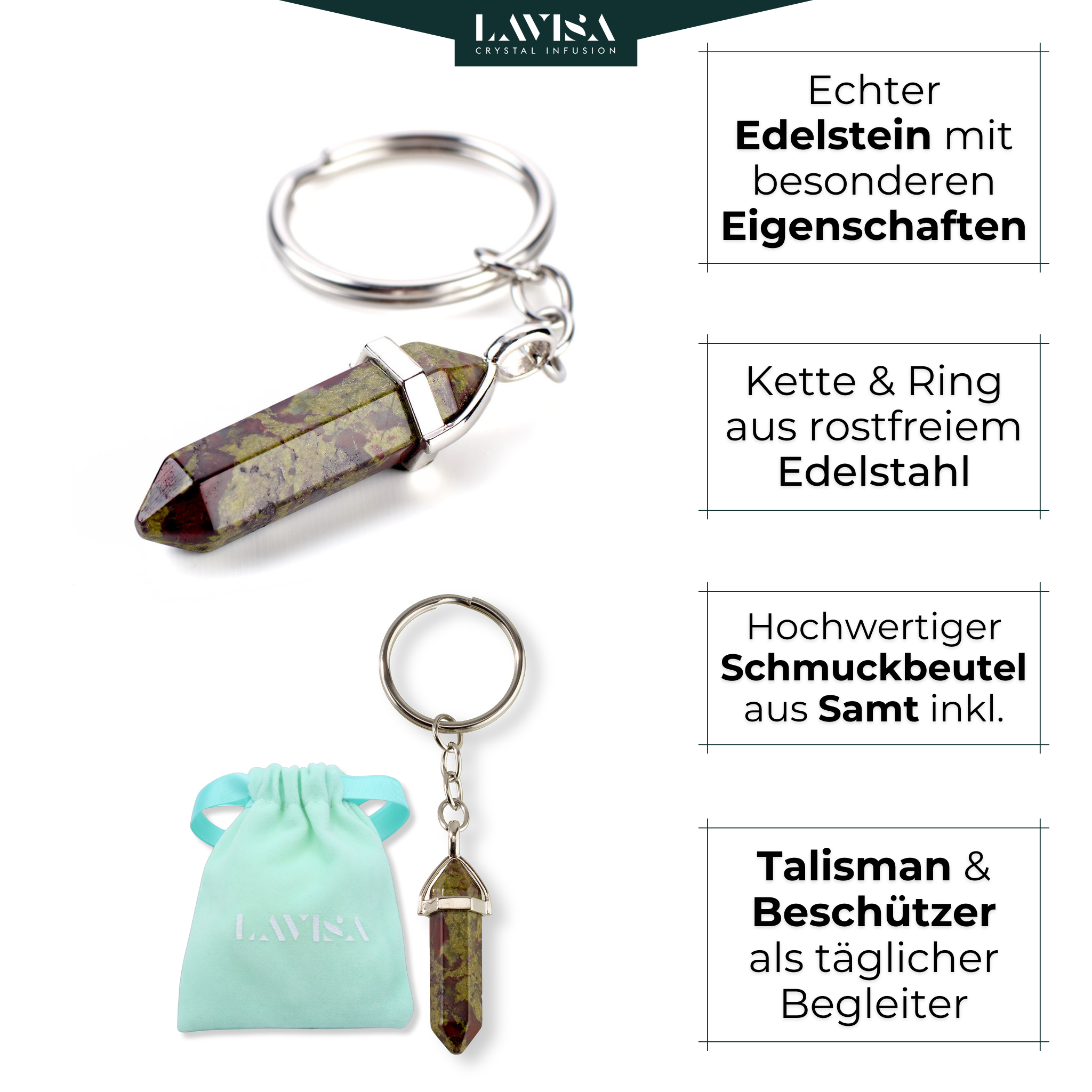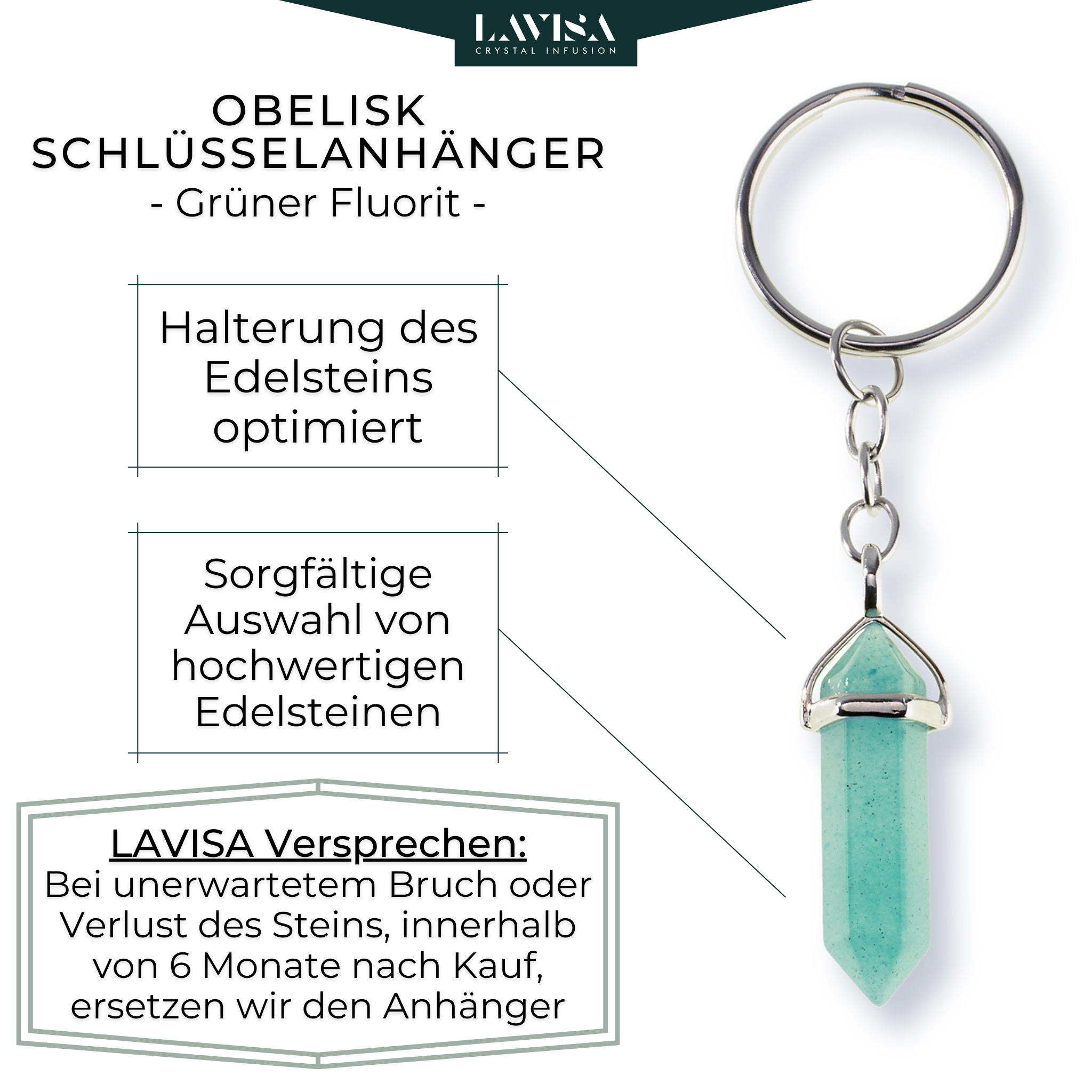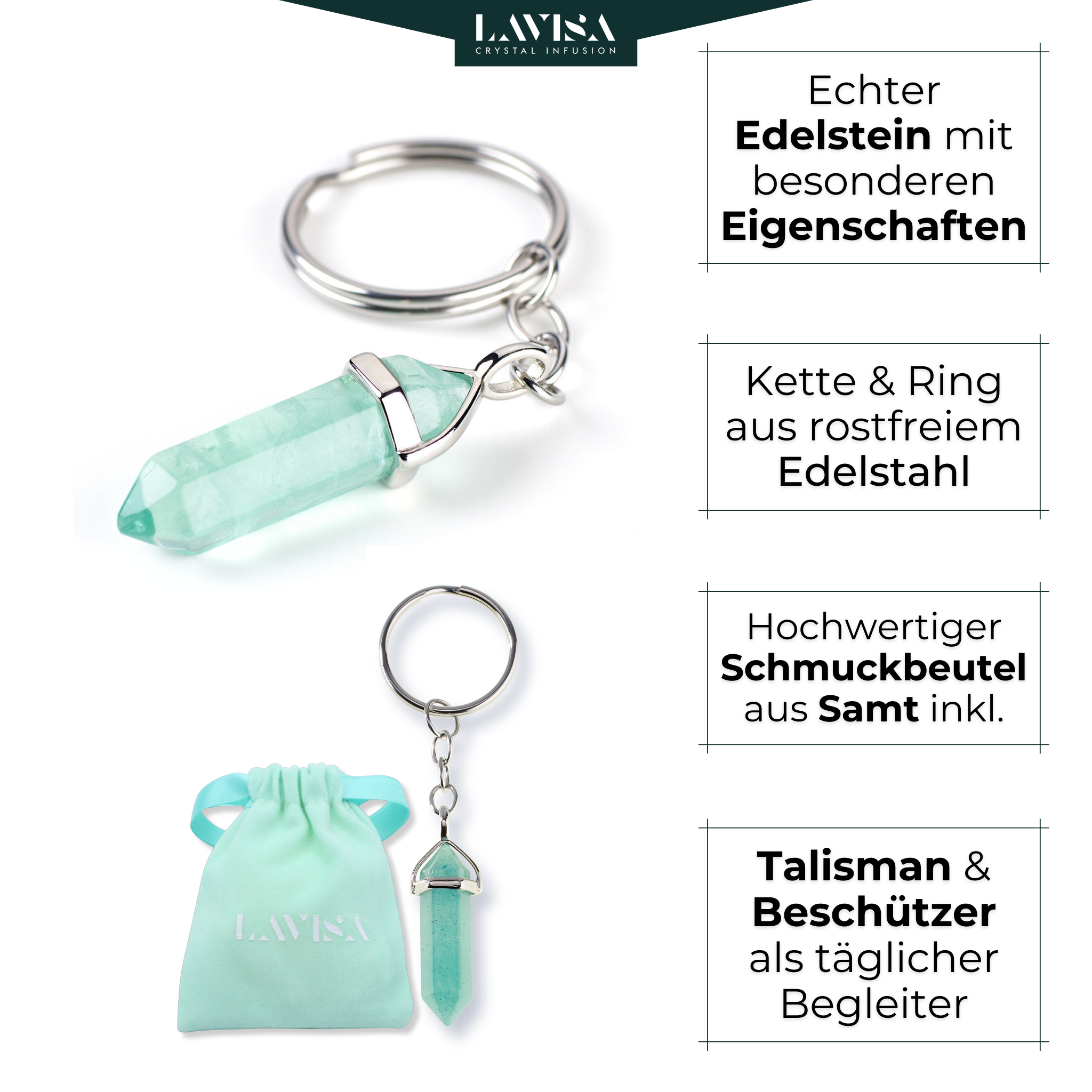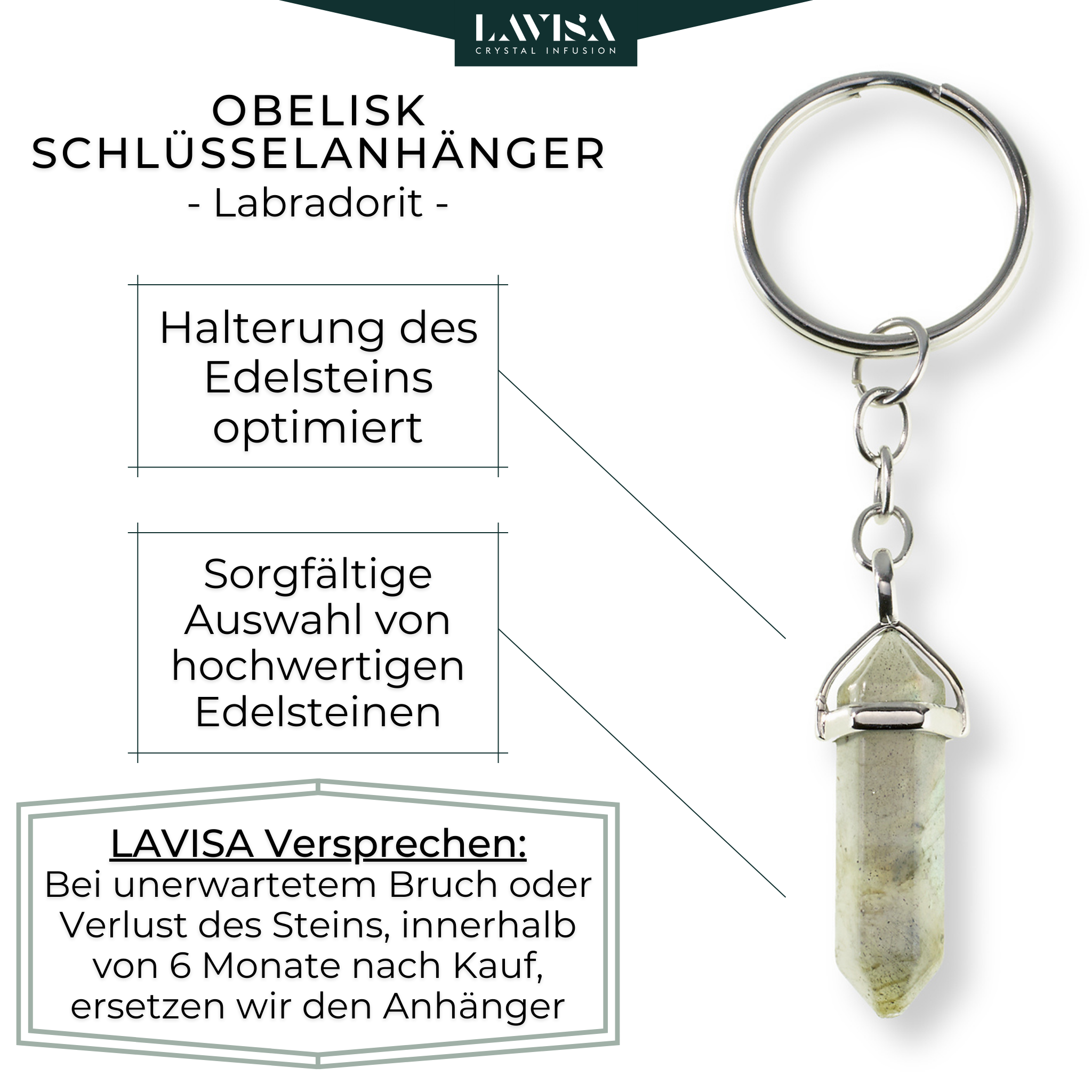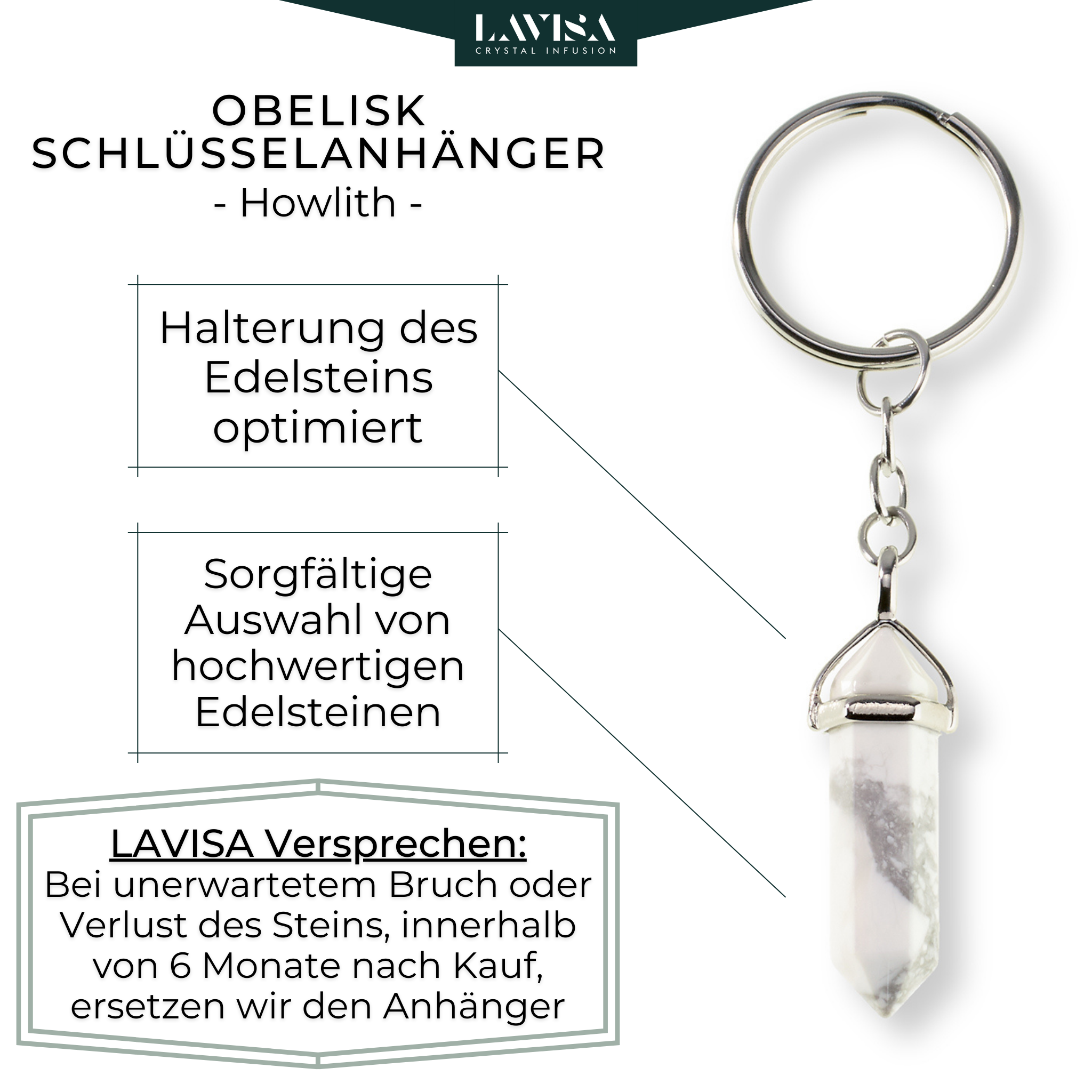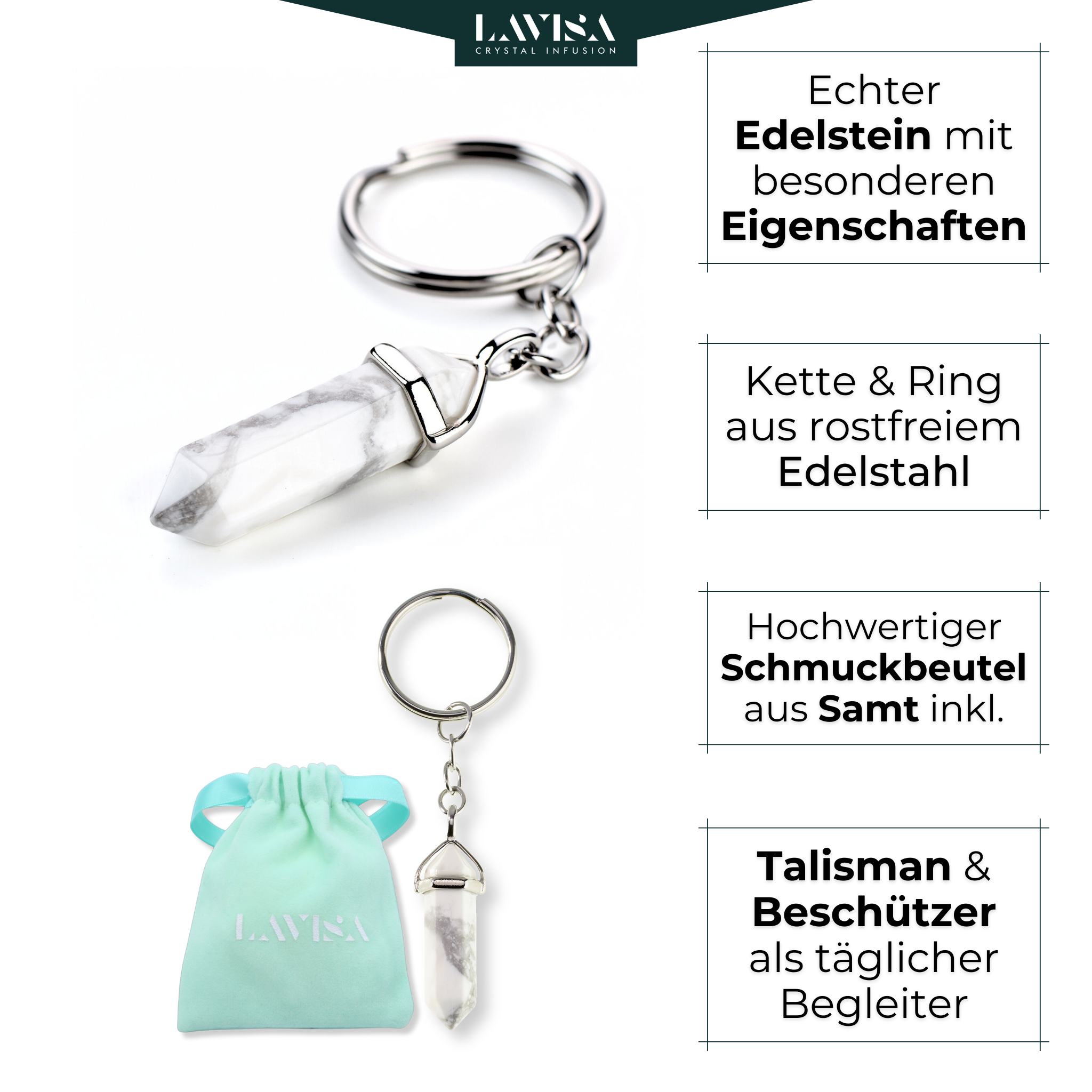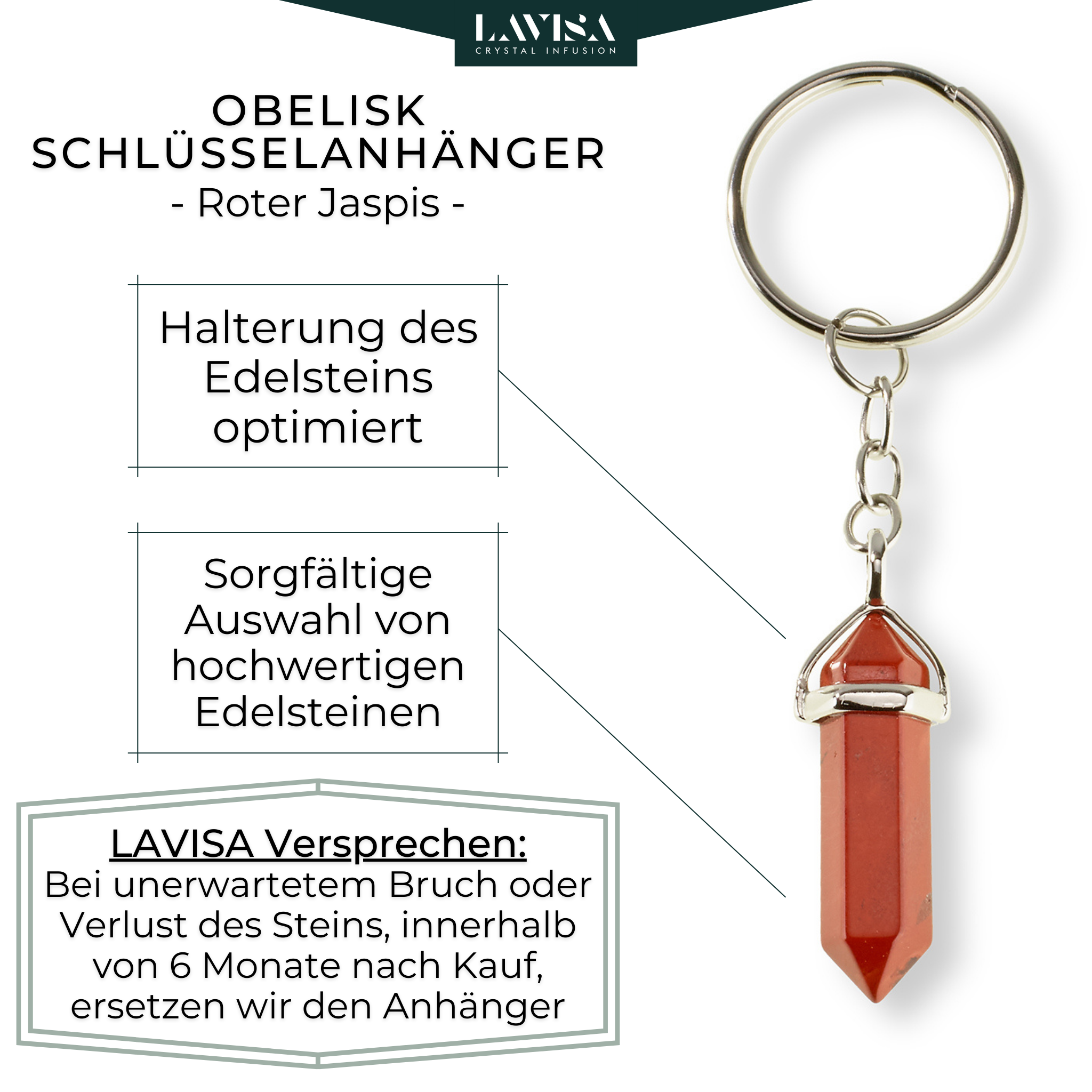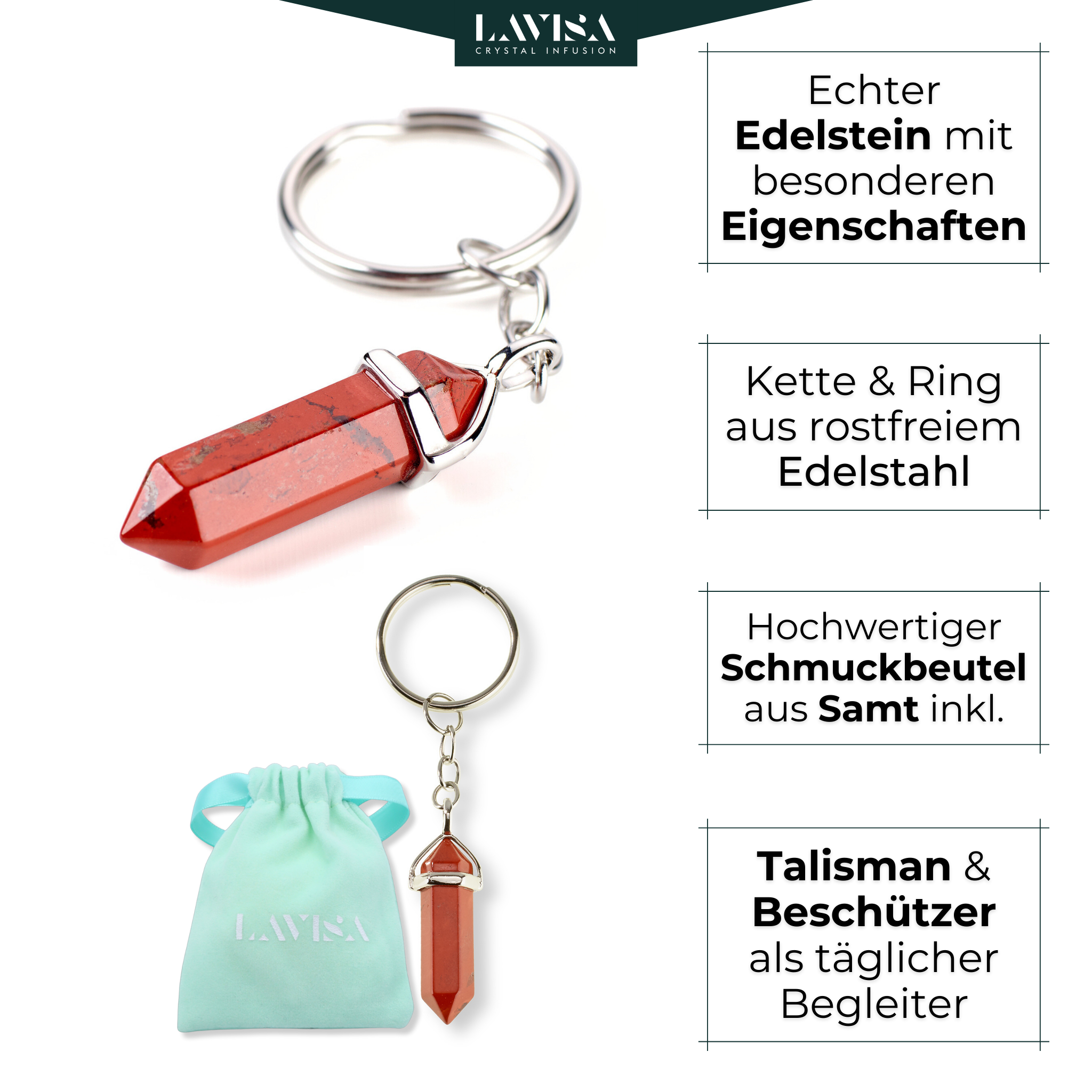 Obelisk keychain
Geld-zurück Garantie
Schneller Versand aus Deutschland
Garantiert echte Edelsteine
For gemstone lovers who prefer to carry their energy carrier with them at all times, our gemstone keychains are the most beautiful accessory from the gemstone world.
In order to let your individuality run free, to adapt to life situations or simply to match the color, we offer many gemstone variants as pendants.
The obelisk is a loyal companion that gives its wearer its energy at all times. With its polished treatment, it also has a noble appearance.
Instructions for use Please do not bring into contact with water. The chain, ring and gemstone are water resistant, but the setting that holds the stone is not.
Anhänger:
Der Ring des Anhängers hat einen Durchmesser von 2,5 cm, während die Kette eine Breite von 2,0 cm besitzt.
Edelstein:
Der Edelstein selbst erreicht eine Höhe von 4,1 cm und ist 1,3 cm breit.
Der Obelisk Edelsteinschlüsselanhänger besteht aus hochwertigem Edelstahl, der in seiner silbernen Optik strahlt. Der Anhänger beherbergt einen echten Edelstein, der kunstvoll in eine silberne Fassung eingearbeitet ist. Um die Anmut deines Accessoires zu bewahren, empfehlen wir, den Kontakt mit Wasser zu meiden. Der Edelstein und der Ring sind wasserresistent, jedoch ist die Fassung, die den Edelstein hält, nicht wasserbeständig. Damit dein Schlüsselanhänger stets strahlt, bewahre ihn sicher im mitgelieferten Samtbeutel auf.
Delivery and shipping costs 
Would you like to track your shipment?
✔ DHL : Click here and enter your tracking number that you received by email.
Our shipping costs at a glance:
✔ Shipping costs within Germany
From a goods value of EUR 25.00 we deliver parcels within Germany free of charge *. Below this value, we charge a flat rate of EUR 4.90 per order for shipping within Germany.
✔ Shipping costs within the EU
Of course, we also deliver your order quickly and easily to many EU countries. In addition to the stated prices, we charge for the delivery, regardless of the weight:
From a goods value of EUR 99.00 we deliver packages free of charge . From a goods value between 50.00 - 99.00 EUR we deliver packages for 4.99 EUR . Below the goods value of EUR 50.00 we charge a flat rate of EUR 8.99 .
shipping service provider
Your package order will be sent by the shipping service provider Deutsche Post (DHL).
Please note : If the package is refused, you will have to pay the shipping costs for a new delivery. We thank you for your understanding.
Delivery of packages
We will process your order as soon as possible. You will receive your goods within Germany within 2-3 working days or in the case of advance payment within 2-3 working days after receipt of payment. The delivery time abroad is 3-6 working days after receipt of payment.
You will receive an email when the ordered goods leave our premises. If you have not received your order one week after receipt of this e-mail, please send us a message to service@lavisa.de . We will then check your order immediately.
Please understand : As soon as a package is handed over to a shipping service provider, ie leaves our warehouse, we unfortunately no longer have any influence on the shipping delivery time. Please check your tracking number for more information on shipment status (see link below). Shipping delays may sometimes occur with DHL. We are happy to help you to check where your package is or where or to whom it has been delivered, for example. Unfortunately, we cannot influence the speed of the delivery process.